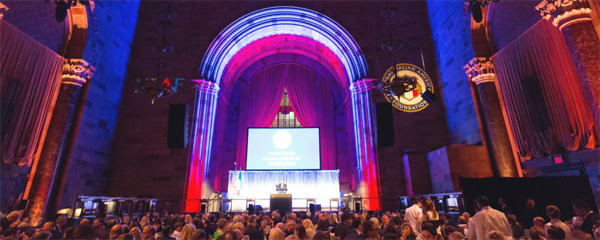 It's this month! Last chance to purchase tickets to our NIAF New York Gala!

Our 2017 NIAF New York Gala is just around the corner! We are returning to the legendary Cipriani 42nd Street in the heart of the Big Apple on Wednesday, March 22, for an evening of entertainment, food, high-powered networking, and Italian American culture! This event sells out every year so buy your tickets now before it's too late! For tickets, sponsorship information and more on the event, visit www.niaf.org/nyc or contact Andrea Bartlett at 202-939-3118 or abartlett@niaf.org.
#WeAreNIAF


Be a part of something bigger than yourself – give back to the Italian American community and donate to NIAF in our #WeAreNIAF campaign. Your gift allows us to provide scholarships and grants for Italian American students, as well as continue our work in Italian cultural programs throughout the United States. Every donation counts! To learn more about what we do and how you can help, go to www.WeAreNIAF.com.
Donate to The Italian American Relief Fund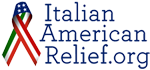 Earthquakes struck Central Italy in August 2016, and again more recently in January 2017. NIAF's Italian American Relief Fund is dedicated to providing relief for the victims and helping to rebuild devastated areas. The Italian American community's heartfelt response has been amazing. You can be part of it. All donations, large or small, are welcome and appreciated.
While we are working with local Italian authorities to identify a specific project or projects for funding in the coming weeks, we assure you that 100 percent of all proceeds will go to the rebuilding efforts of a community badly damaged by these natural catastrophes. For more information, go to: www.italianamericanrelief.org.
Apply for NIAF 2017 Scholarships – DEADLINE TODAY!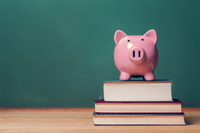 Application deadline for NIAF scholarships is today, March 1, at 11:59 p.m EST. Scholarships range from $2,500 to $12,000 and are awarded to undergraduate, graduate, post-graduate, medical and legal students. If you are Italian American, or if you are studying Italian in college, apply today! For more information, go to www.niaf.org/programs/scholarships or contact Gabriella Mileti, director of Programs, at gmileti@niaf.org or 202-939-3116.
Shop at AmazonSmile and Support NIAF!


Shop online at Amazon and support the work of NIAF: Simply, go to http://smile.amazon.com/ch/52-1071723 and select the National Italian American Foundation as your charity of choice and the AmazonSmile Foundation will donate 0.5 percent of the purchase price from your eligible AmazonSmile purchases to NIAF. AmazonSmile offers the same selection and low prices as Amazon and customers can still use their Amazon account, the only difference is customers are now also donating to a great cause!
The Italian American Podcast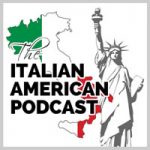 The National Italian American Foundation is proud to be the official sponsor of The Italian American Podcast, the first podcast dedicated to helping Italian Americans learn about and celebrate their brilliant heritage. The hosts, Anthony Fasano and Dolores Alfieri, interview celebrities and nonnas alike, bringing you an authentic Italian American experience. Listen to the Podcast's latest episode here: http://ow.ly/qZRI301LHRm
Join NIAF Today!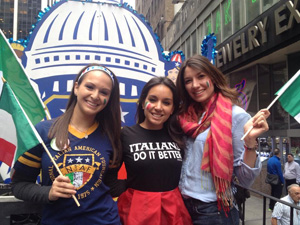 Are you passionate about being Italian American? Now's the time to join the National Italian American Foundation! Membership with NIAF celebrates your family heritage and supports the Italian American community. Our core mission is to preserve Italian American heritage, strengthen the ties that bind the United States and Italy, and support through scholarships, grants and other programs the education of new generations of Italian Americans. By joining, you not only will help us fulfill that mission but you'll also enjoy many new member benefits, including:
Opportunities to network with prominent political and business leaders
Cultural and educational events
Access to NIAF's member-only website pages
Annual subscription to NIAF's Ambassador Magazine
Discounts for NIAF events and merchandise
Great money-saving deals through NIAF's partners, and much more!
For more information about NIAF and its exciting new benefits, visit www.niaf.org/join.
Member Benefits from Our Corporate Sponsors
NIAF is proud to introduce its newest Corporate Sponsor: Sant'Anna Institute, a globally-oriented institute that provides tailor-made educational programs. Founded in 1999, Sant'Anna resides in the historical center of Sorrento in a converted convent that overlooks the Bay of Naples. Sorrento is a quaint town with a cosmopolitan feel; a safe, walkable and picturesque center of international tourism with an international population. It is the ideal location for the adventurous student who would like to experience the heart of southern Italy during his/her study abroad program. For more information, go to www.sorrentolingue.com.

Take a look at the money-saving discounts and exclusive deals all of NIAF Corporate Sponsors offer to NIAF Members through the NIAF Membership Portal at www.niaf.org/my-niaf/.
Participate in NIAF's Facebook community!
Like NIAF? Then "like" NIAF's Italian American pride-studded Facebook page to be a part of our online community! And those of you who already follow us, grazie for your support!
NIAF on Facebook is a rapidly growing online community with everything but your Sunday dinner table — news, views, recipes and trivia. Anything Italian, Italian American or NIAF, it's there! Plus, contests, giveaways, and free tickets to shows, concerts and events across the country! Join us at www.facebook.com/niaf.org.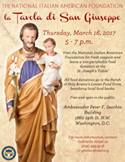 click to enlarge
St. Joseph's Table Open House
Join NIAF for our St. Joseph's Table Open House, Thursday, March 16, from 5 to 7 p.m., at NIAF Headquarters, at the Ambassador Peter F. Secchia Building, 1860 19th St. NW, Washington, D.C. Bring a non-perishable food item that will benefit Holy Rosary's Lenten Food Drive and enjoy fresh zeppole! Free and open to the public. Contact Gabriella Mileti at 202-939-3116 or gmileti@niaf.org for more information. CLICK HERE to view the flyer.
National Organization of Italian American Women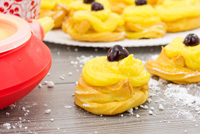 Join the Greater Washington, D.C. Region of NOIAW on Thursday, March 12, from 6-8 p.m. for a networking happy hour, celebrating Women's History Month at I Ricchi Ristorante. RSVP required by March 7; to register, go to http://ow.ly/bAs3309py7Z
Join the Staten Island Region of NOIAW on Monday, March 20, 6-9 p.m. at Bocelli's Ristorante for a traditional St. Joseph's Day Feast. Tickets to the event include a four-course meal and a discussion with Dr. Giuseppe Sorrentino of Wagner College on the history of St. Joseph's Day. To purchase tickets, go to http://ow.ly/ZWLl309pAuR.
Il Circolo – Recognition Dinner


Il Circolo: the Italian Cultural Society will host its 41st Anniversary Gala on Sunday, March 26, at 6 p.m., at The Breakers Hotel in Palm Beach, Fla. The event will include a cocktail reception, dinner and dancing, with Italian entertainment and food. For more information, go to http://ow.ly/odRK309pF34.
Naif Hérin and CarbonWorks
Don't miss out on the beautiful music of Naif Hérin, who grew up in Valle d'Aosta in the Italian Alps! Hérin is one of the most moving performers in Italy today, and she records music with the multinational group, CarbonWorks—a proud sponsor of NIAF. For more about CarbonWorks and Naif Hérin, visit www.CarbonWorksMusic.com, or find the band on Facebook or Twitter.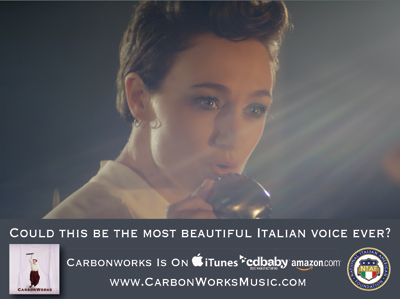 Italian American Museum of Los Angeles (IAMLA)
The Italian American Museum of Los Angeles (IAMLA) will host its first temporary exhibition of 2017, titled "Color Fusion: The Art of Dick Maroni." The exhibit will be on display until March 26.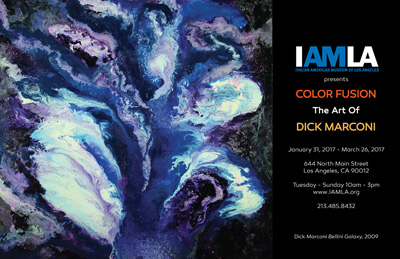 The New York Public Library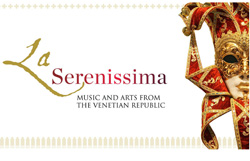 In collaboration with Carnegie Hall's "La Serenissima: Music and Arts from the Venetian Republic" citywide festival, the New York Public Library will open an exhibit, "Love in Venice,"  through August 26. It will examine the literary, artistic, musical and cultural aspects of Venice's culture of love. For more information, click here: http://ow.ly/zjVL308va4O.
Italian Association of Arizona

The Italian Association of Arizona will host its 4th Annual Italian Festival in Scottsdale, Ariz., this month on Saturday, March 25, from 11 a.m.-9 p.m,, and on Sunday, March 26, from 11 a.m.-5 p.m. This two-day celebration will include vendors, entertainment, live music, wine tastings and authentic Italian cuisine. A portion of proceeds from the event will go towards The Society of St. Vincent De Paul, to support those in need in Arizona. For more details, go to www.italianfestivalaz.com.
The Italian Cultural Society of Washington, D.C.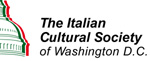 The Italian Cultural Society of Washington, D.C., has started the winter term of its Italian Language Program, and there's still time to register for classes! Besides traditional language classes, you can also learn about art, history, wine, and food—and prepare for your next trip to Italy. NIAF Members have a discount on classes for all levels; discount code can be found in their NIAF Membership Portal. For more information, go to http://ow.ly/JTbt308vdTh.
Stony Brook University's Center for Italian Studies


Stony Brook University's Center for Italian Studies will host a reading and discussion titled, "Medieval Mosaic: A Book of Medieval Latin Readings" on Wednesday, March 22, at 4 p.m. The discussion will focus on Christianity and its gradual acceptance into the Roman Empire, as seen through Latin literature in the 4th-15th centuries. For more information, go to http://ow.ly/qJ7E309pGIF.
Casa Italiana Zerilli-Marimò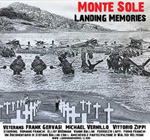 Casa Italiana Zerilli-Marimò will host a film screening of "Monte Sole—Landing Memories" at their Casa Italiana in New York City on Monday, March 20, at 6 p.m. The film focuses on the 1944 Nazi massacre of citizens of Monte Sole, Marzabotto, through personal accounts of witnesses and survivors. The discussion will include a Q&A with the film's director, Stefano Ballini. To register, go to http://ow.ly/FuYZ309pHG9.
Everybody Loves Italian! On the radio!


Join hosts Frank Granieri and Dominic Mevoli to celebrate the everyday Italian American family and experience, plus interviews with personalities, stories, recipes and more! Sundays 6 a.m. and 5 p.m., on WWDB 860 AM Philadelphia; and streaming 24/7! Find them on Facebook at www.facebook.com/EverybodyLovesItalian. For more information, visit: www.everybodylovesitalian.com.
 Turn on Italics TV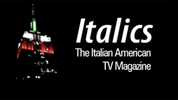 For monthly cable-TV programming for the Italian American community, tune in to Italics, the Italian American TV magazine, produced by The John D. Calandra Italian American Institute at Queens College in New York and hosted by Anthony J. Tamburri, dean of The Calandra Institute. Check your local New York and New York State cable-TV listings for Italics, or find it on CUNY-TV website, and on-demand on the YouTube channel and Facebook.
 Auguri

| | |
| --- | --- |
| | Congratulations to NIAF member Mark Sullivan on the publication of his book, "Beneath a Scarlet Sky," which will be available for purchase on May 1. The novel follows a tale of one 17-year-old Italian's courage and star-crossed love during the Nazi occupation of Italy. To preorder the book, go to Amazon.com. |
| | Congratulations to NIAF Jack Valenti Film Scholarship recipient, Gian-Paul Lazzaro Bergeron, on the filming of his senior thesis, titled "Peripheral," at Yale University this year. His film focuses on the complexities of living in a media-saturated world; to support the film project or to learn more about it, go to http://ow.ly/a5YD309tyrG. |
Support Our Sponsors
Your Italian Passport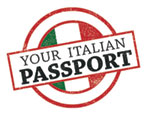 Whether you are hoping to determine if you are eligible for Italian citizenship, looking for assistance with collection of your family's vital records, or merely looking for translation of your documents in preparation for your appointment with the Italian consulate, Your Italian Passport is here to help!
Your Italian Passport is a U.S.-based company offering comprehensive services for Italian Americans seeking to obtain Italian dual citizenship. Like so many things Italian, Your Italian Passport is a business of organic roots grown over time with care and committed to giving personalized attention to each and every client.
Visit our website www.youritalianpassport.com and be on your way to living la dolce vita! As always, NIAF members receive a 10 percent discount on all services offered. A new world awaits with Your Italian Passport! Contact us today!
Alitalia is set to launch a new non-stop flight from Rome to Kiev on May 1, 2017, along with new seasonal, international and domestic flights with an increase in the number of flights that will meet guest's high demand during summer.

Summer updates include, seven new international non-stop routes that include daily flights from Bologna to Ibiza, Venice to Ibiza and Verona to Ibiza. Domestic non-stops include a daily flight from Turin to Catania. Service will resume from Palermo and Catania to Moscow and Linate to Comiso and there will be an increase in flights from Italy to Spain, Russia and Greece.
For more information, click here! We hope to see you on board soon!
Sign up for our newsletter for the latest news and promotions! 
---
Reach more than 150,000 NIAF members and Italophile readers by
sponsoring an upcoming edition of NIAF's monthly e-Newsletter!
Contact: don@niaf.org.
NIAF e-Newsletter compiled and edited
by Danielle DeSimone