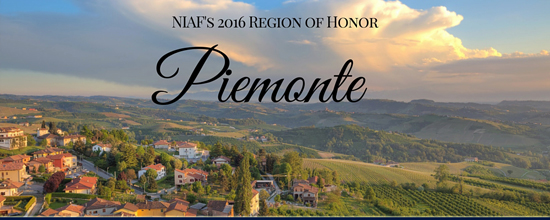 Mark Your Calendars for NIAF's 41st Annual Gala!
Join us on the weekend of Oct. 14, 2016, for NIAF's 41st Annual Gala! For over 40 years, the National Italian American Foundation's Gala has been the premier Italian American event, and this year we are especially excited to celebrate our 2016 Region of Honor: Piemonte! Tickets on sale now, REGISTER YOUR SEATS TODAY!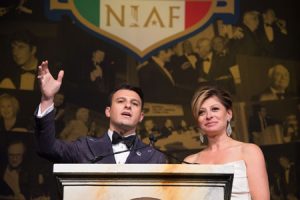 #WeAreNIAF



Be a part of something bigger – give back to the Italian American community and donate to NIAF in our #WeAreNIAF campaign. Your gift allows us to provide scholarships and grants for Italian American students, as well as continue our work in cultural programs throughout the United States. Every donation counts! To learn more about what we do and how you can help, go to www.WeAreNIAF.com.
Demand Justice for Italian Americans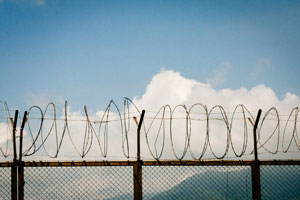 During World War II, the United States government interned and relocated thousands of Italian Americans, often confiscating their property. These actions, which affected many in our community, have been largely overlooked by history. Currently, there are two bills before Congress that would require the federal government to acknowledge these civil liberty violations, apologize for them, and fund educational programs studying the mistreatment of Italian Americans during that time. The National Italian American Foundation supports both bills and asks for your help. Please sign our petition and join us in demanding an apology from Congress on behalf of the Italian Americans that came before us. For more information, click here: http://ow.ly/10nMIN
Apply for the NIAF i-Italy Internship — Deadline this month!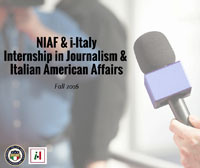 Apply to our new NIAF i-Italy Internship for the opportunity to work with i-Italy, the largest editorial network dedicated to Italian and Italian American affairs in the United States. This part-time internship emphasizes professional experience in media, as well as Italian language proficiency. The internship is based in New York City and includes $1,000-a-month stipend. Deadline to apply is June 30. For more information, go to http://ow.ly/4nfkmq.
Apply for the Fulbright Fondazione Falcone-NIAF Scholarship in Criminology!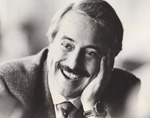 Are you an Italian or an American student studying criminology? Apply for the  Fulbright Fondazione Falcone-NIAF Scholarship in Criminology! Beginning in August 2017, NIAF, along with the Fulbright Commission and the Fondazione Falcone, will fund one American student and one Italian student to carry out research in criminology with the Fondazione Falcone in Palermo, Italy, and a prestigious American university, respectively. Deadline to apply is October 11, 2016, for American students, and February 16, 2017, for Italian students.  For more information, go to http://ow.ly/udAB300CIVp.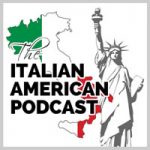 The Italian American Podcast 
The National Italian American Foundation is proud to be the official sponsor of The Italian American Podcast, the first podcast dedicated to helping Italian Americans learn about and celebrate their brilliant heritage. Listen to the Podcast's interview with us at NIAF Headquarters here: http://ow.ly/dzK3300A9TD
Join NIAF Today!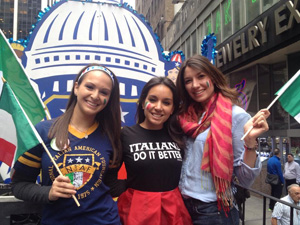 Do you want to leave an Italian American legacy? Now's the time to join the National Italian American Foundation! Membership with NIAF celebrates your family heritage and supports the Italian American community. Our core mission is to preserve Italian American heritage, strengthen the ties that bind the United States and Italy, and support through scholarships, grants and other programs the education of new generations of Italian Americans. By joining, you not only will help us fulfill that mission but you'll also enjoy many new member benefits, including:
• Opportunities to network with prominent political and business leaders
• Cultural and educational events
• Access to NIAF's member-only website pages
• Annual subscription to NIAF's Ambassador Magazine
• Discounts for NIAF events and merchandise
• Great money-saving deals through NIAF's partners, and much more!
For more information about NIAF and its exciting new benefits, visit www.niaf.org/join.
NIAF Announces Its Corporate Sponsors 
NIAF is proud to announce its new Corporate Sponsors! Take a look at the money-saving discounts and exclusive deals they offer to NIAF Members through the NIAF Membership Portal. Our newest Corporate Sponsor:

Be a part of NIAF's Facebook community! 
Check out and "like" (or "love," "wow") NIAF's Italian American pride-studded Facebook page to be a part of our online community! And those of you who already follow us, grazie for your support!
NIAF on Facebook is a rapidly growing online community with everything but your Sunday dinner table — news, views, recipes and trivia. Anything Italian, Italian American or NIAF, it's there! Plus, contests, giveaways, and free tickets to shows, concerts and events across the country! Join us at www.facebook.com/niaf.org.
Voyage of Discovery Alum? 
Did you or someone you know participate in NIAF's Voyage of Discovery or NIAF's Gift of Discovery program in past years? If so, we'd love to hear from you! We're creating an alumni database and we need your help! Please send your current contact information to Julia Streisfeld, Assistant Director of Programs, at jstreisfeld@niaf.org.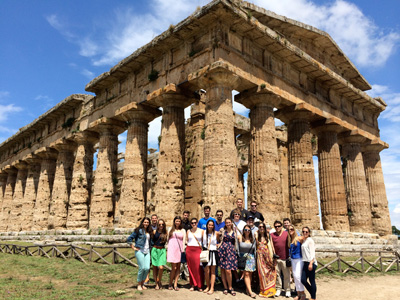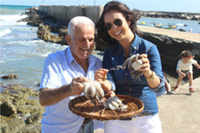 Cooking with Nonna: Rosella Culinary Tour 
Rossella Rago of Cooking with Nonna will lead her annual Culinary Tour to the southern Italian region of Puglia this year, September 10-17. The trip will allow guests to explore Rossella's native region, learning, cooking, and eating all Puglia has to offer. For more information, go to http://ow.ly/100Kix.
National Organization of Italian American Women (NOIAW)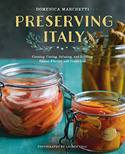 Join NOIAW in Washington, D.C., for an exciting discussion with cookbook author Domenica Marchetti on June 29, 6-8 p.m. This event, "Preserving Italian Traditions in the Kitchen," will explore Marchetti's new cookbook, and how Italians preserve food and culinary traditions. Members $5/Non-members $10 – Reservations required. For more information, go to http://ow.ly/7i5w300Ae1w.
Casa Italiana Zerilli-Marimò 
In collaboration with the Consulate General of Italy in New York, the Film Society Lincoln Center, and the Istituto Luce Cinecittà, Casa Italiana Zerilli-Marimò will take part in an Italian film festival in honor of the Festa della Repubblica 2016 from June 2-8 in New York. The "Open Roads: New Italian Cinema" festival will include film screenings and round table discussions with acclaimed Italian actors, directors and producers. For details, go to: http://ow.ly/XnZS300AfsI.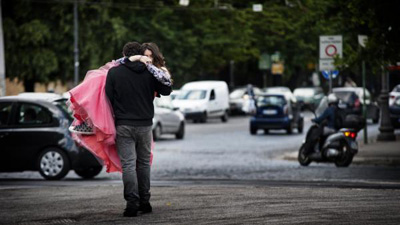 CineFesta Italia in Santa Fe — Starts Today! 
CineFesta Italia is an annual event of films, artisanship, food and culture benefitting local charities. It begins today, June 1, and runs through June 4 in Santa Fe, N.M. This four-day event will include film screenings and appearances from Italian artists, filmmakers and dignitaries. For more information, visit www.cinefestaitalia.com.
Nashville's Frist Center for the Visual Arts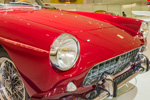 Nashville's Frist Center for the Visual Arts recently opened its exhibit, "Bellissima! The Italian Automotive Renaissance, 1945–1975," which will run until October 9. The exhibit contains a collection of rare and stunning Italian-designed automobiles and motorcycles in a museum setting, exploring the history and design of Italian vehicles. For more information, go to http://ow.ly/Sfsm300Ahf0.
Taste of Little Italy 
Don't miss San Diego's "Taste of Little Italy" event in which the neighborhood's one-of-a-kind restaurants open their doors for food lovers to enjoy a sample of each restaurant's most popular dishes. The event will take place June 15, 5-9 p.m. For more information, go to: http://ow.ly/GX5e300Akzh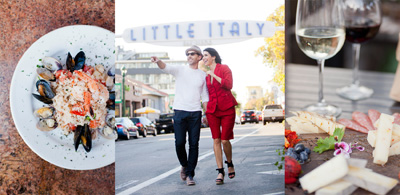 Everybody Loves Italian! On the radio! 


Join hosts Frank Granieri and Dominic Mevoli to celebrate the everyday Italian American family and experience, plus interviews with personalities, stories, recipes and more! Sundays 6 a.m. and 5 p.m. on WWDB 860 AM Philadelphia; and streaming worldwide! Find them on Facebook at www.facebook.com/EverybodyLovesItalian. For more information, visit: http://www.everybodylovesitalian.us/.
Turn on Italics TV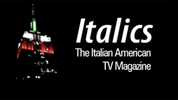 For monthly cable-TV programming for the Italian American community, tune in to Italics, the Italian American TV magazine, produced by The John D. Calandra Italian American Institute at Queens College in New York and hosted by Anthony J. Tamburri, dean of The Calandra Institute. Check your local New York and New York State cable-TV listings for Italics, or find it on CUNY-TV website, and on-demand on the YouTube channel and Facebook.
Shop at AmazonSmile and Support NIAF! 


How to shop online at Amazon and support the work of NIAF: Simply, go to http://smile.amazon.com/ch/52-1071723 and select the National Italian American Foundation as your charity of choice and the AmazonSmile Foundation will donate 0.5 percent of the purchase price from your eligible AmazonSmile purchases to NIAF. AmazonSmile offers the same selection and low prices as Amazon and customers can still use their Amazon account, the only difference is customers are now also donating to a great cause!
| | |
| --- | --- |
| | Congratulations to NIAF member Sal Mastroianni on the publication of his new book, "The Long Roads Home." Mastroianni's book describes the life of his father, an American who is raised in Italy, conscripted into the Italian army during World War II, and eventually – after 45 years – returned to his home in the United States. The book is available on Amazon.com. |
|   | Congratulations to NIAF member Lawrence DiStasi on the publication of his new book, "Branded: How Italian Immigrants Became 'Enemies' During WWII." The book explores and documents the secret story of what Italian-born Americans suffered during World War II: internments, general restrictions, evacuations from prohibited zones, exclusions, and the plight of fishermen. DiStasi has been the project director of the traveling exhibit Una Storia Segreta for more than 20 years. His book is available at: http://ow.ly/QlHf300ApdA. |
Support Our Sponsors
Your Italian Passport 


Whether you are hoping to determine if you are eligible for Italian citizenship, looking for assistance with collection of your family's vital records, or merely looking for translation of your documents in preparation for your appointment with the Italian consulate, Your Italian Passport is here to help!
Your Italian Passport is a U.S.-based company offering comprehensive services for Italian Americans seeking to obtain Italian dual citizenship. Like so many things Italian, Your Italian Passport is a business of organic roots grown over time with care and committed to giving personalized attention to each and every client.
Visit our website www.youritalianpassport.com and be on your way to living la dolce vita! As always, NIAF members receive a 10 percent discount on all services offered. A new world awaits with Your Italian Passport! Contact us today!
Alitalia



New Uniforms, New Services, a Brand New Alitalia Experience
Thanks to the best of our country, today we are ready to present our completely renewed image to the world. Unmistakable style, elegance, love for art and discovery: this is what makes everything "Made in Italy" and Alitalia unique. Every single detail of the new Alitalia experience comes from the collaboration with great Italian brands who contributed with their skills, their care and their passion.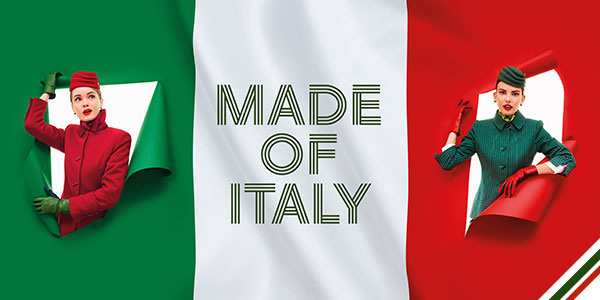 Made of Style
After almost 20 years, Alitalia has revolutionized its uniforms. Redesigned by Ettore Bilotta, they bring together timeless class and contemporary glamour.
Made of Design
Casa Alitalia, a completely new method of presenting the airport lounge experience, has been created to reflect the style and hospitality of Italian homes where guests can relax before their flight.
Made of Creativity
The story of the new Alitalia experience could not be told by any other than two great talents of Italian creativity: Federico Brugia and Pierpaolo Ferrari, who were able to uniquely capture the beauty of Italy.
Come and discover all that is behind our new campaign.
Visit Alitalia to learn more!
---
Reach more than 100,000 NIAF members and Italophile readers by
sponsoring an upcoming edition of NIAF's monthly e-Newsletter!

Contact: don@niaf.org
NIAF e-Newsletter compiled and edited
by Danielle DeSimone