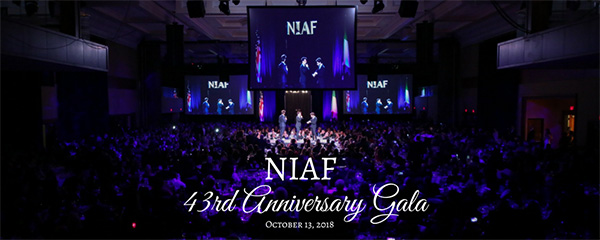 Last chance – MEMBER DISCOUNTS for NIAF's 43rd Anniversary Gala!
The deadline to purchase members-only discounted tickets to NIAF's 43rd Anniversary Gala is Friday, July 27! The Gala, taking place on Saturday, October 13, 2018, will be an incredible evening of Italian honorees, entertainment and celebration!  Learn more about the event and purchase your tickets today to save your seat at THE Italian American event of the season here: www.niaf.org/gala.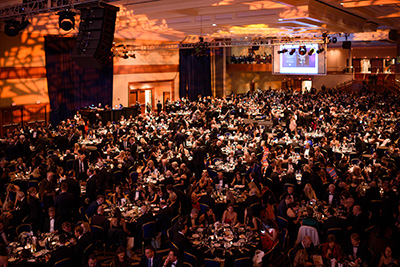 Not a NIAF Member? Purchase your NIAF Membership and then you can take advantage of the limited time discount on our #NIAF43rd Gala tickets: https://bit.ly/2AD1pYA.
NIAF's 2018 Region of Honor: Puglia
NIAF is celebrating its 2018 Region of Honor: Puglia! The famous heel of Italy's boot, Puglia boasts sun-bleached coasts, Medieval towns perched atop mountainsides and a regional pride rooted firmly in its agricultural communities that is still relatively untouched by widespread tourism.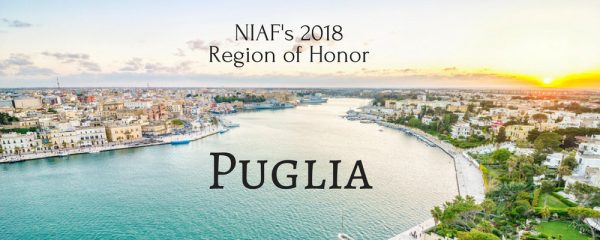 You can see photos and videos from NIAF's visits to Puglia this summer on our 2018 Voyage of Discovery program and our Board of Directors' Mission to Italy via our social media channels. We will continue to celebrate Puglia throughout the year and at our 43rd Anniversary Gala Weekend, which will take place October 12-14, 2018.
NIAF On Campus Fellowship – apply today!
Do you want to be a leader of the Italian American community on campus? We are looking for passionate college students who want to have a voice in Italian American affairs for our 2018-2019 NIAF On Campus Fellowship Program. Student Fellows will receive leadership training, networking opportunities, and a ticket to NIAF's 43rd Anniversary Gala. Deadline to apply: September 15. For more information, go to: https://bit.ly/2HBLEjU.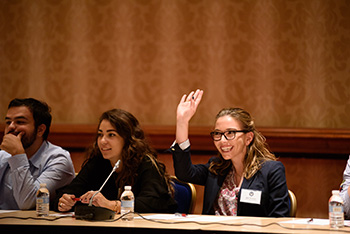 Voyage of Discovery Alum?
Did you or someone you know participate in NIAF's Voyage of Discovery or NIAF's Gift of Discovery program in past years? If so, we'd love to hear from you! We're creating an alumni database and we need your help! Please email your name, Voyage of Discovery year, and any other information you'd like to share about your experience to voyageofdiscovery@niaf.org.
#WeAreNIAF


Be a part of something bigger than yourself – give back to the Italian American community and donate to NIAF in our #WeAreNIAF campaign. Your gift allows us to provide scholarships and grants for Italian American students, as well as continue our work in Italian cultural programs throughout the United States. Every donation counts! To learn more about what we do and how you can help, go to www.WeAreNIAF.com.
Shop at AmazonSmile and Support NIAF!


You can support the work of NIAF at no cost to you! Simply, go to http://smile.amazon.com/ch/52-1071723 and select the National Italian American Foundation as your charity of choice. The AmazonSmile Foundation will donate 0.5 percent of the purchase price from your eligible AmazonSmile purchases to NIAF. AmazonSmile offers the same selection and low prices as Amazon and customers can still use their Amazon account, the only difference is customers are now also donating to a great cause!
The Italian American Podcast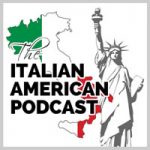 The National Italian American Foundation is proud to be the official sponsor of The Italian American Podcast, the first podcast dedicated to helping Italian Americans learn about and celebrate their heritage. Hosts Anthony Fasano and Dolores Alfieri interview celebrities and nonnas alike, bringing you an authentic Italian American experience. Listen to the Podcast's latest episodes and learn about their new "Italian American Power Hour" episodes here: http://ow.ly/qZRI301LHRm
Join NIAF Today!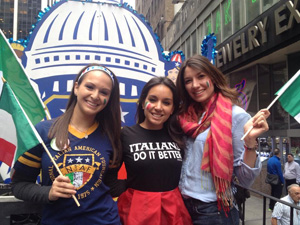 Do you want to be part of a larger Italian American community? Join the National Italian American Foundation! Membership with NIAF celebrates your family heritage and supports future generations of Italian Americans. Our core mission is to preserve Italian American heritage, strengthen the ties that bind the United States and Italy, and support through scholarships, grants and other programs the education of new generations of Italian Americans. By joining, you not only will help us fulfill that mission but you'll also enjoy many member benefits, including:
Opportunities to network with prominent political and business leaders
Cultural and educational events
Access to NIAF's member-only website pages
Annual subscription to NIAF's Ambassador Magazine
Discounts for NIAF events and merchandise
Great money-saving deals through NIAF's partners, and much more!
For more information about NIAF and its exciting benefits, visit www.niaf.org/join/.
NIAF Corporate Sponsors
NIAF members, don't forget to check out all money-saving discounts, exclusive deals and membership benefits that NIAF Corporate Sponsors offer to NIAF members through your NIAF Membership Portal here: www.niaf.org/my-niaf/.
Join NIAF's Facebook community!
Like NIAF? Then "like" NIAF's Italian American, pride-studded, Facebook page to be a part of our online community! And those of you who already follow us, grazie mille for your support!
NIAF on Facebook is a quickly-growing online community with everything but your Sunday dinner table — news, views, recipes and trivia. Anything Italian, Italian American or NIAF, it's there! Plus, contests, giveaways and free tickets to shows, concerts and events across the country! Join us at www.facebook.com/niaf.org.
National Organization of Italian American Women (NOIAW)
Discover Sicily with NOIAW this fall! This exciting tour of the island with NOIAW members and friends, September 20-29, 2018, will include four-star hotels, olive oil and wine tastings, sightseeing, local (and delicious) culinary experiences and much more! Space is limited and advanced registration required; to RSVP, click here: https://bit.ly/2lHjHhx.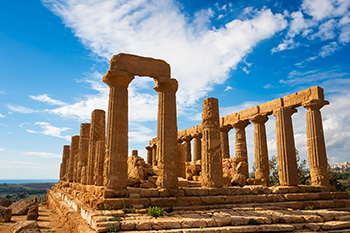 Italian American Museum of Los Angeles (IAMLA)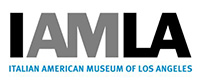 Don't miss IAMLA's new exhibit, running until January 13, 2019, titled: "Italianità: Italian Diaspora Artists Examine Identity." This fascinating exhibit explores the concept of "italianità," which translates to "Italian-ness," and features more than 20 artists whose work showcases the complex nature of the Italian diaspora and celebrates the beliefs, traditions and defining characteristics connected to this movement. For more information, click here: https://bit.ly/2yRJqgB.
Cooking with Nonna: Rosella Culinary Tour
Hurry! There are only a few spots left on Rossella Rago's (of "Cooking with Nonna") annual Culinary Tours to the Amalfi Coast, September 1-8, 2018, and the southern Italian region of Puglia, September 8-15, 2018. The trip to Puglia will allow guests to explore Rossella's native region, learning, cooking and eating all Puglia has to offer. For more information on both tours, go to https://bit.ly/2N8yKgK.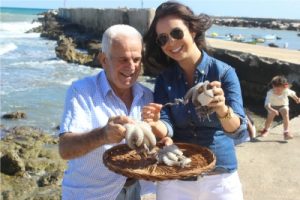 San Marziale Procession
The 2018 San Marziale Procession in Kulpmont, Pa., will take place this Sunday, July 8 at 12:30 p.m. The procession celebrates Saint Marziale, the patron saint of Isca sull' Ionio – a small town in southern Italy that was the birthplace of many Italian American immigrants. The event will showcase the legendary "Our Boys Band," composed of students, original band members, and the local community, with a reception to follow. Proceeds go to charity. For more information, go to  https://bit.ly/2vUu2yk.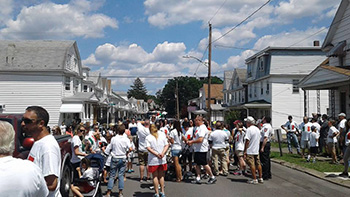 Brooklyn Cyclones Italian Heritage Night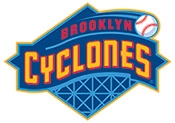 Join the Brooklyn Cyclones minor league baseball team for their Italian Cultural Night this Sunday, July 8 at 4 p.m. for its game against Yankees Staten Island! The event will include food from local Italian restaurants and vendors, a "Best Sauce" contest, a "Nonna of the Game" contest, a cannoli-eating competition, and Italian music and entertainment! Purchase your tickets here: https://bit.ly/2H3ZOcD.
OLMC Giglio Feast Procession – Brooklyn
Since 1903, Italian immigrants from Nola, Italy, have continued to celebrate each July their devotion to Our Lady of Mount Carmel in the streets of Brooklyn. This year's feast and events will take place July 5-16, including the traditional carrying of the Giglio through the neighborhood. For a full calendar of events, go to www.olmcfeast.com.
Calling all Italian product vendors!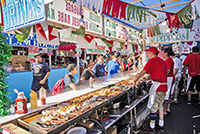 The Casa Italiana Sociocultural Center in Washington, D.C., will be hosting its annual Bella Italia Market this December 1-2, 2018, and is looking for vendors of fine Italian products such as specialty foods, ceramics, art, photography, fashion, accessories, leather goods, beauty products, fragrances, textiles and more. Click for more information on how to be a part of this wonderful event: https://bit.ly/2KXCJeO
Turn on Italics TV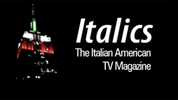 For monthly cable-TV programming for the Italian American community, tune in to Italics, the Italian American TV magazine, produced by The John D. Calandra Italian American Institute at Queens College in New York and hosted by Anthony J. Tamburri, dean of The Calandra Institute. Check your local New York and New York State cable-TV listings for Italics, or find it on CUNY-TV website, and on-demand on the YouTube channel and Facebook.
Everybody Loves Italian! On the radio!


Join hosts Frank Granieri and Dominic Mevoli to celebrate the everyday Italian American family and experience, plus interviews with personalities, stories, recipes and more! Sundays 6 a.m. and 5 p.m., on WWDB 860 AM Philadelphia; and streaming worldwide! Find them on Facebook at www.facebook.com/EverybodyLovesItalian. For more information, visit: www.everybodylovesitalian.us/.
Support Our Sponsors
Your Italian Passport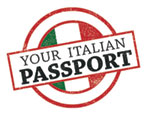 Whether you are hoping to determine if you are eligible for Italian citizenship, looking for assistance with collection of your family's vital records, or merely looking for translation of your documents in preparation for your appointment with the Italian consulate, Your Italian Passport is here to help!
Your Italian Passport is a U.S.-based company offering comprehensive services for Italian Americans seeking to obtain Italian dual citizenship. Like so many things Italian, Your Italian Passport is a business of organic roots grown over time with care and committed to giving personalized attention to each and every client.
Visit our website www.youritalianpassport.com and be on your way to living la dolce vita! As always, NIAF members receive a 10 percent discount on all services offered. A new world awaits with Your Italian Passport! Contact us today!
---
Alitalia



Travel in Italian luxury in Alitalia's Magnifica Class.
You will feel like you've already arrived in Italy when flying with Alitalia.
Alitalia's A330s and B777s aircraft feature completely refurbished cabin interiors, exclusive Made-in-Italy amenities, onboard WiFi connectivity for phone calls, internet and email.* Complimentary WiFi connectivity is available for Magnifica and Premium Economy passengers.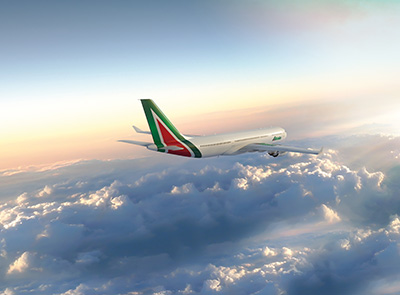 Relax in Magnifica (Alitalia's long-haul business-class) and enjoy Italian brand Poltrona Frau leather seats that fully recline to a comfortable flatbed position and award-winning onboard dining.
Savor the flavors of the best of Italian regional food accompanied by wines from the country's best vineyards and the Ferrari Trento DOC sparkling wines. After your meal, chose from three different blends of espresso selected for Alitalia by the famous Italian brand Lavazza.
Discover a new way to fly on long-haul international flights in our Premium Economy cabin where space, comfort and technology are not just details. Extra benefits include separate quiet cabin with ergonomic seats that recline up to approximately 120 degrees and offer up to 40 percent more space, baggage allowance of two items weighing 23 kilograms each, dedicated check-in desks, priority boarding and more.
View Alitalia's special offers and start planning your next vacation!
* gradually being extended to all B777 aircraft
---
Reach more than 170,000 NIAF members and Italophile readers by
sponsoring an upcoming edition of NIAF's monthly e-Newsletter!
Contact: don@niaf.org.
NIAF e-Newsletter compiled and edited
by Danielle DeSimone