NIAF 40th Anniversary Gala—Register Early and Save!

We want YOU to be part of our big 40th Anniversary Gala Weekend, October 15-18, at the Washington Marriott Wardman Park, in the nation's capital! The weekend includes our 40th Annual Awards Gala; NIAF and Joe Piscopo celebrate Frank Sinatra's 100th Birthday; EXPO Italiana – the largest Italian American exposition in Washington, D.C.; our popular wine tasting luncheon, community discussions and more! Don't miss out on celebrating 40 years of honoring the Italian American culture through NIAF programs and scholarships!
Puchase your discounted Gala Weekend tickets before midnight tonight (July 1) at www.niaf.org/40.
NIAF's 11th Annual Golf Tournament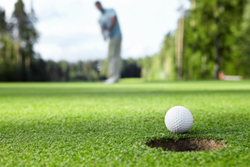 Sign up now for NIAF's 11th Annual New York Golf Tournament on Monday, August 10, at the Old Westbury Golf & Country Club in Old Westbury, N.Y. The tournament benefits the Foundation's scholarship and educational programs for the New York area. Registration and breakfast at 10:30 a.m. – foursome packages include shotgun start at noon; cocktails, awards and raffle, and dinner. Sponsorships available. For more information, contact Nicholas Caiazzo at Nicholas.caiazzo@wilsonelser.com or Susan Gian at susan.gian@wilsonelser.com.
Join NIAF Today!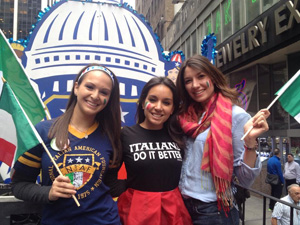 Embrace your family heritage and support the Italian American community by joining NIAF, whose core mission is to preserve Italian American heritage, strengthen the ties that bind the United States and Italy, and support through scholarships, grants and other programs the education of new generations of Italian Americans. By joining, you not only will help us fulfill that mission but you'll also enjoy many new member benefits, including:
Opportunities to network with prominent political and business leaders
Cultural and educational events
Access to NIAF's member-only website pages
Annual subscription to NIAF's Ambassador magazine
Discounts on NIAF merchandise
Great money-saving deals through NIAF's partners, and much more!
To learn more about NIAF and its exciting new benefits, visit www.niaf.org/memberships.
Voyage of Discovery Alum? 
Did you or someone you know participate in NIAF's Voyage of Discovery or NIAF's Gift of Discovery program in past years? If so, we'd love to hear from you! We're creating an alumni database and we need your help! Please send your current contact information to Gabriella Mileti, Director of Programs, at gmileti@niaf.org.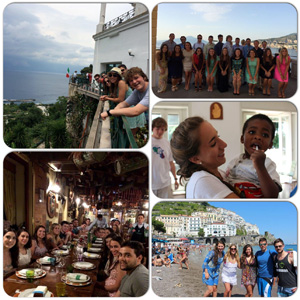 NIAF on Facebook! Help us get to 150,000 likes! 
Please take a look and "like" NIAF's entertaining, engaging, informative and full-of-Italian-American-pride Facebook page. And those of you who regularly do, grazie for your support!
NIAF on Facebook is a rapidly growing online community with an insatiable appetite for news, views, recipes and trivia—anything Italian, Italian American and NIAF! Plus, contests and free tickets to shows, concerts and events across the country! Easy to find at www.facebook.com/niaf.org.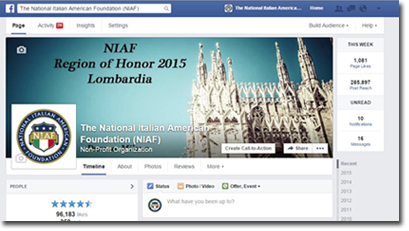 "Let the Music Play!" Concert: Commemorating 25 Years of Sergio Franchi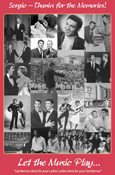 Don't miss the highly anticipated annual concert hosted by Eva Franchi, wife of the great romantic tenor Sergio Franchi, to take place at the Franchi Estate in Stonington, Conn., on August 29. This concert marks 25 years since the passing of Sergio Franchi and pays tribute to his lifelong achievements in music. The evening will include vocalists accompanied by a 32-piece symphonic orchestra conducted by Maestro David Lamarche. To purchase tickets or for more information call 860-535-9429 or go to www.sergiofranchi.com.
"Dream of Italy" Travel Series Now on PBS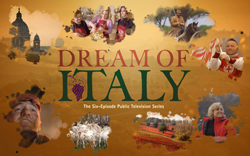 The new travel television series "Dream of Italy," created and hosted by NIAF member and Italian travel expert Kathy McCabe, began airing nationwide in May. The show features McCabe's travels through six regions of Italy, exploring the local cuisine, culture, and traditions. The series will continue to air throughout the year. Please check local PBS listings or visit the official website at http://dreamofitaly.com/tv-show/ to view full episodes of the series online.
The National Organization of Italian American Women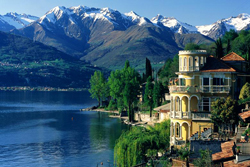 Join the National Organization of Italian American Women for a unique journey through Northern Italy's historic regions of Piedmont and Lombardy, including a visit to EXPO Milano 2015 (the World's Fair) for a glimpse of our planet's sustainable future. Experience Northern Italy's unrivaled Alpine vistas, picturesque villages, and legendary cuisine and wines, as well as special events planned exclusively for the NOIAW tour group. The trip will take place September 10-18. Spaces are limited. To purchase tickets or for more information, go to http://ow.ly/OQUmK.
The 2015 San Marziale Procession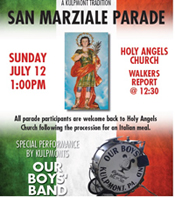 The 2015 San Marziale Procession in Kulpmont, Pa., celebrates Saint Marziale, the patron saint of Isca sull' Ionio—a small town in southern Italy that was the birthplace of many Italian American immigrants. The procession will showcase the legendary "Our Boys Band," composed of students, original band members, and the local community, with a reception to follow. The event will take place Sunday, July 12, at 1 p.m. at Holy Angeles Church, 855 Scott St, in Kulpmont, Pa.
Latest Issue of Il Bollettino Now Available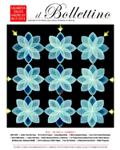 The Calandra Italian American Institute's latest issue of Il Bollettino, a publication dedicated to the history and culture of Italians in America, is now available. Topics in this issue include politics, Italian American employment in civil service positions, historic photography, and much more. You can read the full publication at http://bit.ly/1dsNOlN.
Cooking with Nonna Culinary Tours

Join "Cooking with Nonna" host Rossella Rago on a culinary tour of Italy! Choose from three tours—Sorrento, Puglia or Sicily— and learn how to create signature regional dishes by visiting local markets, vineyards and manufacturers. Scheduling of the trips range from late August to September. For more information, visit http://bit.ly/1KxtxKm.
Everybody Loves Italian! On the radio!


Join hosts Frank Granieri and Dominic Mevoli to celebrate the everyday Italian American family and experience, plus interviews with personalities, stories, recipes and more! Sundays 6 a.m. and 5 p.m. on WWDB 860 AM Philadelphia; and streaming worldwide! Find and "like" them on Facebook at www.facebook.com/EverybodyLovesItalian. For more information, visit: www.everybodylovesitalian.us/.
Turn on Italics TV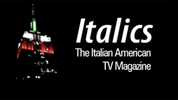 For monthly cable-TV programming for the Italian American community, tune in to Italics, the Italian American TV magazine, produced by The John D. Calandra Italian American Institute at Queens College in New York and hosted by Anthony J. Tamburri, dean of The Calandra Institute. Check your local New York and New York State cable-TV listings for Italics, or find it on CUNY-TV website (www.qc.edu/calandra), and on demand on the YouTube channel (www.youtube.com/italicstv), and Facebook (www.facebook.com/pages/Italics/101715547301).
Tune in!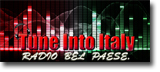 Listen to Bel Paese Internet Radio! A program for Italian American communities across the United States and Canada, it runs from 8 a.m. – 11 p.m. daily and features Italian music, sports and community news. Visit www.tuneintoitaly.com/ on your computer, mobile device, iPad or internet radio.
Shop at AmazonSmile and Support NIAF!


Now, when you shop online at Amazon, a portion of your purchase price can support the work of NIAF! Simply, go to http://smile.amazon.com/ch/52-1071723 and select the National Italian American Foundation as your charity of choice and the AmazonSmile Foundation will donate 0.5 percent of the purchase price from your eligible AmazonSmile purchases to NIAF. AmazonSmile offers the same selection and low prices as Amazon and customers can still use their Amazon Account, the only difference is customers are now also donating to a great cause!
Recoup—Shopping for Your Cause
Raise funds to support NIAF's mission while shopping for great deals on everything from dining specials to travel deals. Just register for free at Recoup, choose your city for location-specific deals, then shop by the type of deal you want. When you purchase something, a portion of the proceeds goes to your designated nonprofit group. Please designate NIAF! It's like Groupon and Living Social, except while helping yourself, you're also helping your charitable cause. Get started at www.recoup.com/shop/org/NIAF
Read Diplomatic Courier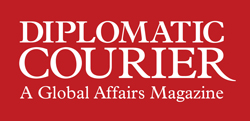 Interested in global affairs and foreign policy? The Diplomatic Courier is an independent magazine that covers all that and more.  Look for the new issue on newsstands or at www.diplomaticourier.com.
| | |
| --- | --- |
| | Congratulations to longtime NIAF member Larry Aiello on the launch of his new website Learn Italian With Larry. The website features Aiello's language and travel e-books as well as his video course "Learn Italian for Beginners and Travelers." www.LearnItalianWithLarry.com. |
| | Congratulations to NIAF member Elisa Constantini on the publication of her debut cookbook, "Italian Moms: Spreading Their Art to Every Table." Constantini has collected her tried-and-true recipes for Italian favorites in addition to sharing stories of her life and the culinary history of food from her home of the Abruzzo Region in Italy. You can purchase autographed copies of Constantini's cookbook on her website at www.italianmomscooking.com or on www.Amazon.com. |
NIAF and PERILLO TOURS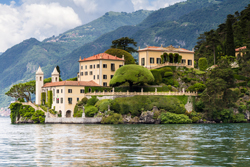 Celebrating 70 years of excellence in travel to Italy! Perillo Tours: An Italian American Institution!
Perillo Tours was born in 1945 when Italian American immigrant Joseph Perillo opened a small storefront under the Third Avenue El in the Bronx. Perillo Tours was continued by Mario Perillo (better known as "Mr. Italy"), who perfected the art of affordable luxury travel programs to Italy and developed a strong awareness of the Italian American community.
Presently under the direction Steve Perillo, Perillo's third generation, the company remains committed to creating once in a lifetime journeys to Italy through Perillo Tours' fully escorted tours, Perillo Tours custom groups and ItalyVacations.com.
Join NIAF and Perillo Tours on a once in a lifetime Italian vacation experience. Enjoy the country's dramatic highlights including history, culture and cuisine. Packages are available for individual and group travel, destination weddings and honeymoons, and tailored escorted tours. We look forward to introducing you to authentic Italy!
For NIAF Members Only: Book any Perillo Tours or ItalyVacations.com program (a $2500 value per couple) and receive $100 per person. Promo Code: NIAF
For additional information and bookings:
www.PerilloTours.com
Info@PerilloTours.com
800-431-1515 800-431-1515
www.ItalyVacations.com
Support@ItalyVacations.com
800-ITALY-25 800-ITALY-25
Support Our Sponsors
Your Italian Passport


Whether you are hoping to determine if you are eligible for Italian citizenship, looking for assistance with collection of your family's vital records, or merely looking for translation of your documents in preparation for your appointment with the Italian consulate, Your Italian Passport is here to help!
Your Italian Passport is a U.S.-based company offering comprehensive services for Italian Americans seeking to obtain Italian dual citizenship. Like so many things Italian, Your Italian Passport is a business of organic roots grown over time with care and committed to giving personalized attention to each and every client.
Visit our website www.youritalianpassport.com and be on your way to living la dolce vita! As always, NIAF members receive a 10 percent discount on all services offered. A new world awaits with Your Italian Passport! Contact us today!
Ville in Italia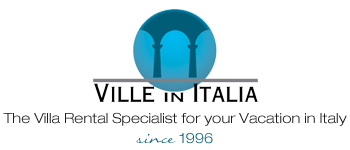 Ville in Italia is the villa rental specialist for vacations in Italy since 1996 offering more than 500 prestigious villas and apartments located all over Italy: Amalfi Coast, Italian Lake District, Venice, Tuscany, Umbria, Apulia, Basilicata, Sicily and more.
The accommodation offered by Ville in Italia is distinguished by highly diversified proposals that are able to satisfy every market segment according to the target typology and level of service required. Discover more on www.villeinitalia.com.
We are pleased to assign NIAF members a Preferential Code that represents a 10 percent discount on all Ville in Italia vacations: It is also valid for special offers.
To request the code, please contact Stephanie Gordon at 202-939-3107 or sgordon@niaf.org. For further information, please contact us at booking@villeinitalia.com.
Alitalia



THE BEGINNING OF A NEW JOURNEY
Italy is synonym for romance, style, passion and love of life. All elements that have become the inspiration for our brand redesign.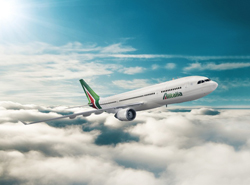 Through a thoughtful and respectful design approach, we have carefully updated our aircraft livery, preserving its most recognizable elements. The tail fin has maintained the traditional "A", our iconic mark recognized all over the world, while an elegant soft white color adds an allure of style and sophistication to the fuselage. On board, our guests will be welcomed in completely renovated cabins. In our long haul Business Class, guests will enjoy an exclusive and sophisticated travel experience thanks to fully lie-flat seats covered in rich leather by Poltrona Frau, and blankets and pillows produced by Frette.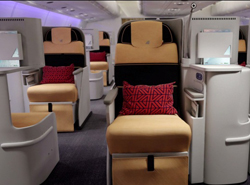 Our superior Italian dining experience will be enhanced by the introduction of the new "Dine Anytime" feature, giving our guests the option to dine at their leisure. Wi-Fi connectivity will be introduced on our long haul aircraft providing our guests the option to access the internet and always be connected. Our journey towards change does not end here. These are only the first steps. We are creating a new, modern and very Italian Alitalia that will continue to grow and improve its products and services – an upgraded airport experience, new lounges, and new uniforms – to provide an always greater experience to our guests. Visit www.alitalia.com for more information

Sign Up To Receive Alitalia's Newsletter
Be the first to receive Alitalia's latest news and offers. Visit www.alitalia.com and join today!
---
Reach over 100,000 NIAF members and Italophile readers by
sponsoring an upcoming edition of NIAF's monthly e-Newsletter!
Contact Don at don@niaf.org.
NIAF e-Newsletter compiled and edited
by Danielle DeSimone
enews@niaf.org