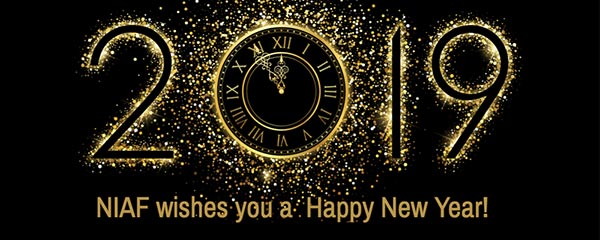 Voyage of Discovery Applications are Open!
NIAF's Ambassador Peter F. Secchia Voyage of Discovery Program provides all-expenses-paid, two-week tours in Italy for Italian American college students. The purpose is to strengthen their Italian American identity by bonding them to the country, culture and heritage of Italy; to help them gain an understanding of their heritage and a pride in preserving that heritage for the next generation; and to understand the historical significance of Italy and the contributions Italy is currently making to the United States and the world. Deadline to apply is February 1. For details, visit: https://bit.ly/2EQa7W3.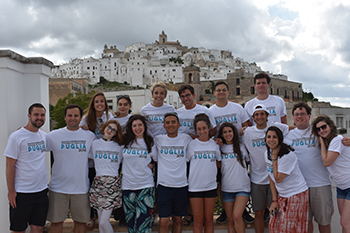 Applications for NIAF 2019 Scholarships Now Available!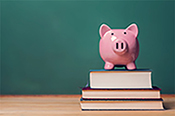 Applications for NIAF scholarships are open! Scholarships range from $2,500 – $12,000 and are awarded to undergraduate, graduate, post-graduate, medical, and legal students. If you are Italian American or if you are studying Italian in college, apply today! Deadline is March 1. For more information, contact Julia Streisfeld, Program Manager of Scholarship, Grants and Youth Engagement, at jstreisfeld@niaf.org or 202-939-3114, or visit: https://bit.ly/2DLZBwx.
Buy a NIAF "Make Sunday Italian Again" Spoon!
If you wish you got a NIAF "Make Sunday Italian Again" customized wooden spoon for the holidays, don't worry—they are still for sale! It is perfect for cooking Sunday dinners, and all proceeds benefit and further NIAF's mission of preserving, protecting and promoting our Italian heritage. To purchase the spoon, visit: https://bit.ly/2DkMaoO.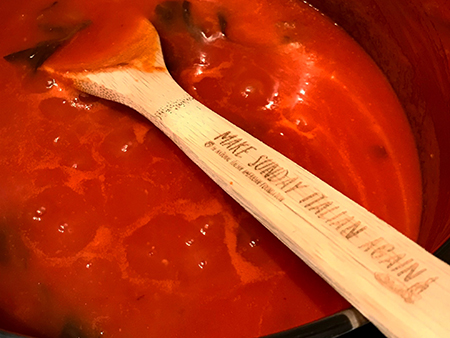 NIAF Museum on Italian Immigration is Open!

The Museum recounts the hardships that Italian immigrants faced, from enduring the journey across the Atlantic by ship and living in the United States, to their successes in the fields of music, entertainment, government, business, and the extraordinary achievements of Italian American women. Open to the public Monday-Thursday, 11 a.m. – 4 p.m., except for holidays; admission is free. For more information, visit: https://bit.ly/2qkKfqQ.
2018 Grant Winners for the Russo Brothers Italian American Film Forum
NIAF and the Italian Sons and Daughters of America (ISDA) are excited to announce that Anton Evangelista's "Il Signor Jackson" and Tim Moriarty's "The Field Afar: The Life of Fr. Vincent Capodanno" are the winners of the 2018 Russo Brothers Italian American Film Forum grant. Spearheaded by Hollywood directors Anthony and Joe Russo, the Film Forum is an initiative to fund films depicting and exploring the Italian American experience for the benefit of future generations. For more information, visit: https://bit.ly/2PZIJWw.
| | |
| --- | --- |
| | |
| "The Field Afar" | "Il Signor Jackson" |
Ambassador Peter F. Secchia Endows $1.5 Million to Voyage of Discovery Program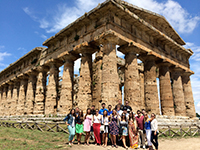 NIAF announced that U.S. Ambassador Peter F. Secchia, who formerly served in Italy, has committed $1.5 million to bolster his previous generous endowment of the Ambassador Peter F. Secchia Voyage of Discovery, a first-time travel to Italy program for young Americans of Italian descent. Read the press release here: https://bit.ly/2P6M6JR.
Calling All Voyage of Discovery Alumni
We're creating an alumni database of past participants in NIAF's Voyage of Discovery and NIAF's Gift of Discovery programs and we need your help! Did you or someone you know participate? If so, let us know. Please email your name, Voyage of Discovery year, and any other information you'd like to share about your experience to voyageofdiscovery@niaf.org.
Join NIAF's Facebook community!
Like NIAF? Then be an active part of our online community and "like" NIAF's Italian American, pride-studded Facebook page! NIAF on Facebook is an exponentially growing online community with everything but your Sunday dinner table — news, views, recipes and trivia. Anything Italian, Italian American or NIAF, it's there! Plus, contests, giveaways and free tickets to shows, concerts and events across the country! Those of you who already follow us, grazie mille for your support! Join us at www.facebook.com/niaf.org.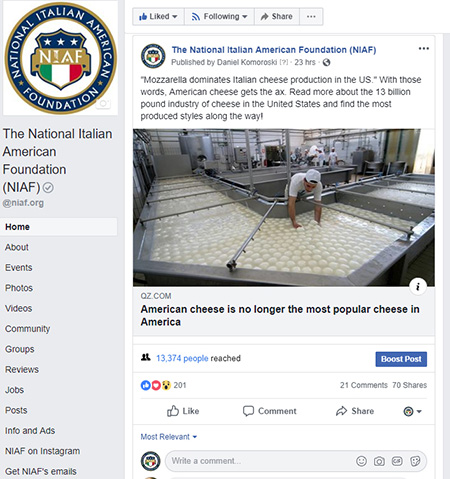 The Italian American Podcast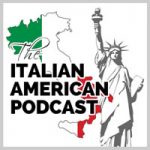 The National Italian American Foundation is proud to be the official sponsor of The Italian American Podcast, the first podcast dedicated to helping Italian Americans learn about and celebrate their heritage. Hosts Anthony Fasano and Dolores Alfieri interview celebrities and nonnas alike, bringing you an authentic Italian American experience. Listen to the Podcast's latest episodes here: http://ow.ly/qZRI301LHRm
Join NIAF Today!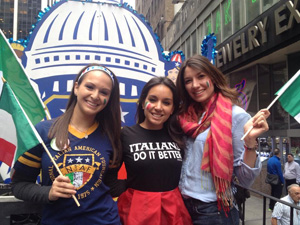 Want to be part of a larger Italian American community? It's easy to join the National Italian American Foundation. With NIAF membership, you'll be standing up for your family heritage and supporting future generations of Italian Americans. Our core mission is to preserve Italian American heritage, strengthen the ties between the United States and Italy, and support through scholarships, grants and other programs the education of new generations of Italian Americans. For more information about NIAF and its exciting benefits, visit www.niaf.org/join.
#WeAreNIAF


Give back to the Italian American community and donate to NIAF in our #WeAreNIAF campaign. No matter how large or small, your gift allows us to provide scholarships and grants for Italian American students and continue our work in Italian cultural programs throughout the United States. Every donation counts! To learn more about what we do and how you can help, go to www.niaf.org/weareniaf/.
NIAF Corporate Sponsor Discounts
Heads up, NIAF members! Check out all money-saving discounts, exclusive deals and membership benefits that NIAF Corporate Sponsors offer through your NIAF Membership Portal. Sign in with your NIAF password at: www.niaf.org/my-niaf/.
Shop at AmazonSmile and Support NIAF!


Donate to NIAF's mission without costing you a cent! When making purchases on Amazon.com, go to http://smile.amazon.com/ch/52-1071723 and select the National Italian American Foundation as your charity of choice. The AmazonSmile Foundation will donate 0.5 percent of the purchase price from your eligible AmazonSmile purchases to NIAF. AmazonSmile offers the same selection and low prices as Amazon, and customers can still use their Amazon account. The only difference is that, at no extra cost, you are donating to a great cause!
Epiphany Celebration Honoring Three Wise Women in Washington, D.C.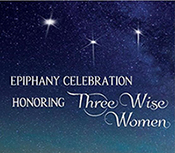 The National Organization of Italian American Women (NOIAW) will host an Epiphany Celebration Honoring Three Wise Women on January 10. The three women honored are neuroradiologist Andrea Giacommetti, MD; the Dean of Students at Georgetown Visitation Girls' Preparatory School Eve Grimaldi; and Program Director and Researcher at the National Cancer Institute Lynn Sorbara, PhD. At Maggiano's Little Italy from 6:30 – 8:30 p.m. Tickets on sale until January 4. For details, visit: https://conta.cc/2BDxsqd.
Frist Art Museum Exhibitions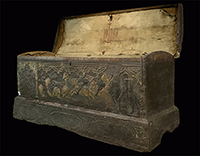 The Frist Art Museum's current exhibition, Life, Love & Marriage Chests in Renaissance Italy, presents an intimate view of life in the Renaissance through art commissioned to celebrate marriage and family. Drawing on a selection of outstanding marriage chests, panels, and a variety of domestic objects belonging to the Museo Stibbert in Florence, Italy, the exhibition is on view until February 18.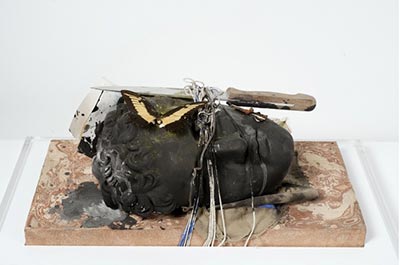 The museum's new exhibition will be Claudio Parmiggiani: Dematerializaiton. The exhibition will feature a selection of the Italian artist's 15 two- and three-dimensional works that illustrate the passage of time, mortality, absence, memory and silence. From February 2 to May 5. For details, visit: https://bit.ly/2Q17tgg.
Italian American Museum of Los Angeles (IAMLA)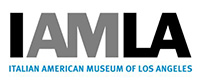 View IAMLA's exhibit Italianità: Italian Diaspora Artists Examine Identity, until January 13, 2019. Exploring the concept of "italianità," which translates to "Italian-ness," it features more than 20 artists whose work showcases the complex nature of the Italian diaspora and celebrates the beliefs, traditions and defining characteristics of this movement. For more information: https://bit.ly/2yRJqgB.
Scholarships for Italian American Women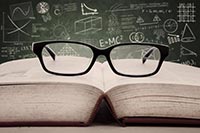 The National Organization of Italian American Women (NOIAW) offers scholarships for Italian American women enrolled in U.S. accredited undergraduate and graduate schools. Deadline to apply is February 15. For more information, visit: https://bit.ly/2Ve9DwL.
At Casa Belvedere—Staten Island
The Italian Cultural Foundation at Casa Belvedere's culinary classes offer recreational and educational culinary experiences on a year-round basis. Daytime and evening classes are held in Casa Belvedere's state-of-the-art Cucina Colavita Kitchen and are available for adults and children.

For more information on these and other Casa Belvedere programs, visit www.casa-belvedere.org/ or call 718-273-7660.
Turn on Italics TV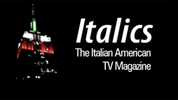 For monthly cable-TV programming for the Italian American community, tune in to Italics, the Italian American TV magazine, produced by The John D. Calandra Italian American Institute at Queens College in New York and hosted by Anthony J. Tamburri, dean of The Calandra Institute. Check your local New York and New York State cable-TV listings for Italics, or find it on CUNY-TV website, and on-demand on the YouTube channel and Facebook.
Everybody Loves Italian! On the Radio!


Join hosts Frank Granieri and Dominic Mevoli to celebrate the everyday Italian American family and experience, plus interviews with personalities, stories, recipes and more! Sundays 6 a.m. and 5 p.m., on WWDB 860 AM Philadelphia; and streaming worldwide! Find them on Facebook at www.facebook.com/EverybodyLovesItalian. For more information, visit: www.everybodylovesitalian.us/.
Support Our Sponsors
Your Italian Passport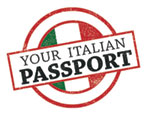 Whether you are hoping to determine if you are eligible for Italian citizenship, looking for assistance with collection of your family's vital records, or merely looking for translation of your documents in preparation for your appointment with the Italian consulate, Your Italian Passport is here to help!
Your Italian Passport is a U.S.-based company offering comprehensive services for Italian Americans seeking to obtain Italian dual citizenship. Like so many things Italian, Your Italian Passport is a business of organic roots grown over time with care and committed to giving personalized attention to each and every client.
Visit our website www.youritalianpassport.com and be on your way to living la dolce vita! As always, NIAF members receive a 10 percent discount on all services offered. A new world awaits with Your Italian Passport! Contact us today!
---
Alitalia



Say "Buongiorno" in the eternal city with a cappuccino!
Starting May 2, fly nonstop to Rome from the beating heart of the United States with Alitalia's new flights between Washington and Rome. Arrive in Rome refreshed and enjoy Italy's favorite breakfast, a delicious cappuccino and hot croissant, before beginning your day visiting Rome's famous sites. Or just take in the city's mood where history and modern life mix by strolling down its cobblestone streets and its spacious piazzas. Visit: https://bit.ly/2FQnVA9.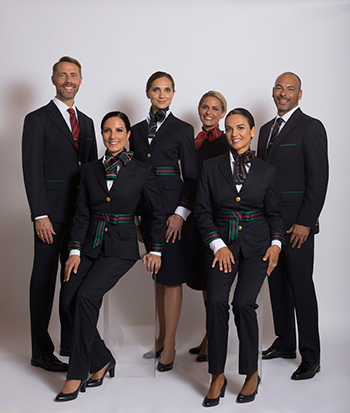 Alitalia presents its new uniforms designed by Alberta Ferretti
Alberta Ferretti created a timeless and elegant uniform dedicated to Alitalia ground and inflight personnel. The new Alitalia collection, which debuted this month, combine both practicality and elegance. The uniforms, created as a result of employee feedback, are designed in lightweight and breathable fine gauge blue wool for the comfort and well-being of the employees to perform their everyday duties in diverse environments.
---
RReach more than 170,000 NIAF members and Italophile readers by
sponsoring an upcoming edition of NIAF's monthly e-Newsletter!
Contact: nwulderk@niaf.org.
NIAF e-Newsletter edited by Natalie Wulderk