NIAF News  
Deadline for Voyage of Discovery is Today! 
NIAF's Ambassador Peter F. Secchia Voyage of Discovery Program provides all-expenses-paid, two-week tours for Italian American college students. Deadline to apply is tonight at 11:59 p.m. PT. For details, visit: https://bit.ly/2B2n4sw.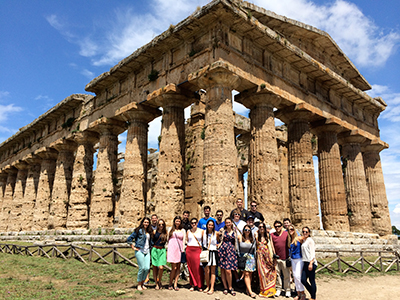 Save the Date for NIAF's New York Gala
This year, NIAF's New York Gala will be held at Cipriani 42nd Street on April 9 at 6:30 p.m. The Gala will benefit NIAF's education and youth programs. Purchase your ticket before they run out at www.niaf.org/nyc.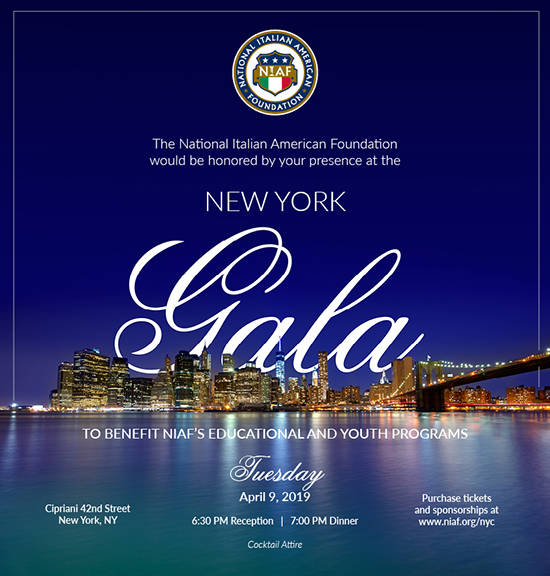 One More Month Until the 2019 Scholarship Deadline! 

Applications are open! Scholarships range from $2,500 – $12,000 and are awarded to undergraduate, graduate, post-graduate, medical, and legal students. If you are Italian American or if you are studying Italian in college, apply today! Deadline is March 1, 2019. For more information, visit: https://bit.ly/2DLZBwx.
The Russo Brothers Italian American Film Forum Application is Now Open! 
Directors Anthony and Joe Russo, in conjunction with NIAF and the Italian Sons and Daughters of America (ISDA), are excited to announce that applications for the Film Forum are now open. Each year, the program awards multiple $8,000 grants to ambitious filmmakers around the country to create documentary, fiction or non-fiction narrative films that explore the Italian American experience for the benefit of future generations. The grants will be awarded based solely on the promise of a film's premise, how it relates to the Italian American experience, and the creative potential of the filmmakers. For details, visit: https://bit.ly/2ESmP1w.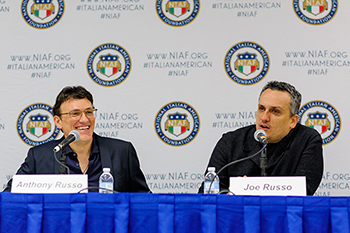 NIAF Challenges Notre Dame to Reconsider Its Action to Conceal Historic Christopher Columbus Murals 
On January 20, University of Notre Dame President John I. Jenkins announced that the series of Christopher Columbus murals on the university's campus would be "covered by a woven material." NIAF asked the university to reconsider its decision to cover the historic murals. In a letter to Notre Dame's president, NIAF CEO Lawrence J. Purpuro wrote, "…it is both unfair and totally unrealistic to apply today's political norms to a historical figure from 500 years ago. If the practice of applying today's standards to historical figures made sense, there would be a strong argument to remove memorials and monuments to individuals from Thomas Jefferson to George Washington—both of whom were supporters of the abhorrent practice of slavery." To view the complete press release and letter, visit: https://bit.ly/2RIBgQA.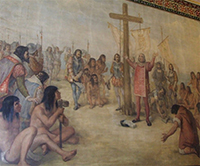 Mike Freeman (CC BY-NC-SA 2.0)
NIAF Donated $30,000 to Restore the Chapel of the Holy Shroud, Now Reopened 

The Chapel of the Holy Shroud, in Turin, Italy, has reopened after two years of restoration. NIAF, with the support of its members and donors, contributed $30,000 (€27,000) to the chapel's restoration project in 2016. The chapel reopened in January and will hold religious functions and serve as a venue for Turin's concerts, cultural programs and exhibits. To view the press release, visit: https://bit.ly/2T5whGt.
NIAF Museum on Italian Immigration is Open!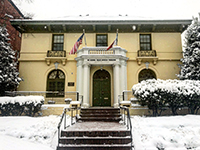 The Museum recounts the hardships that Italian immigrants faced from enduring the journey across the Atlantic by ship, and living in the United States, to their successes in the fields of music, entertainment, government, business and the extraordinary achievements of Italian American women. Open to the public Monday-Thursday, 11 a.m. – 4 p.m., except for holidays; admission is free. For more information, visit: https://bit.ly/2qkKfqQ.
USA News & Events
Frist Art Museum Exhibitions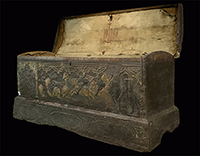 The Frist Art Museum's current exhibition, Life, Love & Marriage Chests in Renaissance Italy, presents an intimate view of life in the Renaissance through art commissioned to celebrate marriage and family. Drawing on a selection of outstanding marriage chests, panels, and a variety of domestic objects belonging to the Museo Stibbert in Florence, Italy, the exhibition is on view until February 18.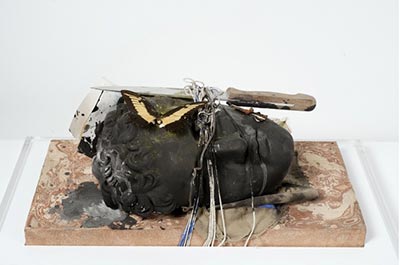 The museum's next exhibition is Claudio Parmiggiani: Dematerialization, featuring a selection of the Italian artist's unconventional art, including 15 two- and three-dimensional works that address the passage of time, mortality, absence, memory and silence. The exhibit will be on display from February 2 to May 5. For details, visit: https://bit.ly/2Q17tgg.
Giorno della Memoria: Symposium on Antisemitism, Hate Speech, and Social Media 

Columbia University's Italian Academy will host the annual event marking Holocaust Remembrance Day. February 5 at 5:30 p.m. To register, visit: https://bit.ly/2FWKf9C.
Scholarships for Italian American Women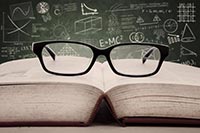 The National Organization of Italian American Women (NOIAW) offers scholarships for Italian American women enrolled in U.S.-accredited undergraduate and graduate schools. Deadline to apply is February 15. For more information, visit: https://bit.ly/2Ve9DwL.
The city of Matera is the European Capital of Culture for 2019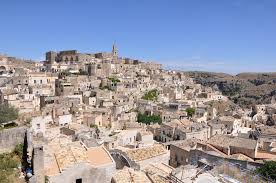 The Italian Heritage and Culture Committee of New York Inc. (IHCC-NY Inc.) announced that its members voted for this year's annual theme to celebrate Matera: European Capital of Culture 2019.  This decision for the theme coincides with the inaugural of the year-long celebration in Matera, which commenced in January with the participation of the President of the Republic of Italy Sergio Mattarella. For additional information, email Nancy Indelicato at naindel@hotmail.com.
At Casa Belvedere—Staten Island 
The Italian Cultural Foundation at Casa Belvedere's Culinary Classes offer recreational and educational culinary experiences on a year-round basis. Day-time and evening classes are held in Casa Belvedere's state-of-the-art Cucina Colavita Kitchen and are available for adults and children.

For more information on these and other Casa Belvedere programs, visit www.casa-belvedere.org/ or call 718-273-7660.
Lecture and Book Signing: Leading Ladies of the Renaissance 
The National Organization of Italian American Women (NOIAW) will sponsor Carla Gambescia's lecture and book signing during International Women's Month at Via Umbria Restaurant in Washington D.C. Gambescia, author of "La Dolce Vita University: An Unconventional Guide to Italian Culture from A to Z," will discuss the lives of Artemisia Gentileschi and Isabella D'Este, who are the subjects of famous Renaissance portraits. The event will be on March 13 with the presentation from 6:30 – 7:30 p.m. and the dinner at 7:45 p.m. RSVP and purchase tickets here: https://conta.cc/2TtaMiQ.

Alessandro Stradella's "Ester, Liberatrice del Popolo Ebreo" 
The Salon Sanctuary Concerts will host "Ester, Liberatrice del Popolo Ebreo" at the Brotherhood Synagogue in New York City. Known as the "Caravaggio of Music," the violent and volatile Alessandro Stradella is considered a bridge between Carissimi and Handel. March 13 at 8 p.m. Visit: https://bit.ly/2DyxPTR.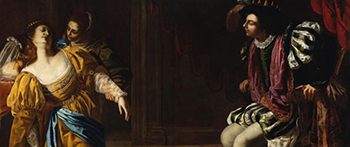 Auguri
Stephanie Longo Wins Gold Award for Recent Book 
Congratulations to author and historian Stephanie Longo for receiving a Gold Award in the History category from the Nonfiction Book Awards, via the Nonfiction Authors Association, for her 2018 publication, "Italians of Lackawanna County." Longo is an expert on the Italian American history of northeastern Pennsylvania and has made it her mission to continue to preserve the history that her ancestors brought to the United States from Guardia dei Lombardi, Italy. Purchase her newest book here: https://amzn.to/2UeHFjf.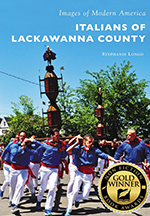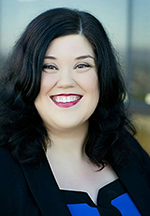 Mike DeLucia for his new book "Madness: The Man Who Changed Basketball"
Congratulations to NIAF member and author Mike DeLucia for his new book, "Madness…" The story portrays the challenges of Basketball Hall of Famer Hank Luisetti to bust past the barriers of haughty basketball purists, as well as his own demons, and usher in basketball's modern era. Based on a true story. Order on Amazon: https://amzn.to/2RIOrkB.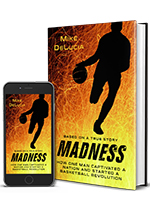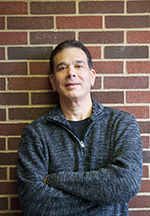 Carla Gambescia's book wins Silver Prize
Congratulations to NIAF Member and author Carla Gambescia for her book "La Dolce Vita University: An Unconventional Guide to Italian Culture from A to Z" winning the Silver Prize from the North America Travel Journalists Association. Buy her book here: https://amzn.to/2sLFN5U.
Support our Sponsors
Your Italian Passport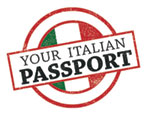 Whether you are hoping to determine if you are eligible for Italian citizenship, looking for assistance with collection of your family's vital records, or merely looking for translation of your documents in preparation for your appointment with the Italian consulate, Your Italian Passport is here to help!
Your Italian Passport is a U.S.-based company offering comprehensive services for Italian Americans seeking to obtain Italian dual citizenship. Like so many things Italian, Your Italian Passport is a business of organic roots grown over time with care and committed to giving personalized attention to each and every client. 
Visit our website www.youritalianpassport.com and be on your way to living la dolce vita! As always, NIAF members receive a 10 percent discount on all services offered. A new world awaits with Your Italian Passport! Contact us today!
Alitalia 



New nonstop flight from Washington to Rome beginning May 2
Say buongiorno in the eternal city with a cappuccino. Starting May 2, 2019,  fly nonstop to Rome from the beating heart of the United States with our new flight Washington-Rome. Arrive in Rome refreshed and enjoy Italy's favorite breakfast, a delicious cappuccino and hot croissant, before beginning your day visiting its famous sites. Or just take in the city's mood where history and modern life mix by strolling down its cobblestone streets and its spacious piazzas. View our special offers!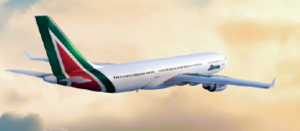 Take a virtual tour onboard our A330 aircraft
From the United States, Alitalia operates Boeing 777 and Airbus A330 aircraft configured with three travel classes: Magnfica, Premium Economy and Economy. Magnifica, our long-haul business cabin, offers award-winning business class seats in Poltrona Frau leather, fully lie-flat and equipped with massage function, award-winning dining and complimentary WiFi connectivity up to 50MB.  In Premium Economy, you will enjoy 40% more space than in Economy in the comfort and privacy of a dedicated cabin, Italian inspired dining experience, and complimentary Wi-Fi connectivity up to 10MB. Take a 360 degree virtual cabin tour  on our A330!
Get Involved with NIAF and the
Italian American Community! 
Join NIAF Today!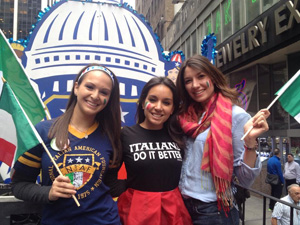 Want to be part of a larger Italian American community? With NIAF membership, you'll be standing up for your family heritage and supporting future generations of Italian Americans. For more information about NIAF and its exciting benefits, visit: www.niaf.org/join/.
Calling All Voyage of Discovery Alumni
We're creating an alumni database of past participants in NIAF's Voyage of Discovery and NIAF's Gift of Discovery programs and we need your help! Did you or someone you know participate? If so, let us know. Please email your name, Voyage of Discovery year, and any other information you'd like to share about your experience to voyageofdiscovery@niaf.org.
NIAF Corporate Sponsor Discounts
Heads up, NIAF members! Check out all money-saving discounts, exclusive deals and membership benefits that NIAF Corporate Sponsors offer through your NIAF Membership Portal. Sign in with your NIAF password at: www.niaf.org/my-niaf/.
Shop at AmazonSmile and Support NIAF! 


Here's your opportunity to donate to NIAF without costing you a cent! Support the work of NIAF when making purchases on Amazon.com by going to http://smile.amazon.com/ch/52-1071723 and selecting the National Italian American Foundation as your charity of choice. The AmazonSmile Foundation will donate 0.5 percent of the purchase price from your eligible AmazonSmile purchases to NIAF. AmazonSmile offers the same selection and low prices as Amazon, and customers can still use their Amazon account. The only difference is that, at no extra cost, you are donating to a great cause!
The Italian American Podcast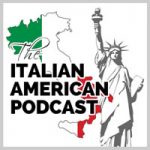 The National Italian American Foundation is proud to be the official sponsor of The Italian American Podcast, the first podcast dedicated to helping Italian Americans learn about and celebrate their heritage. Hosts Anthony Fasano and Dolores Alfieri interview celebrities and nonnas alike, bringing you an authentic Italian American experience. Listen to the Podcast's latest episodes here: http://ow.ly/qZRI301LHRm.
Turn on Italics TV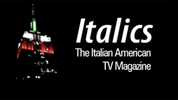 For monthly cable-TV programming for the Italian American community, tune in to Italics, the Italian American TV magazine, produced by The John D. Calandra Italian American Institute at Queens College in New York and hosted by Anthony J. Tamburri, dean of The Calandra Institute. Check your local New York and New York State cable-TV listings for Italics, or find it on CUNY-TV website, and on-demand on the YouTube channel and Facebook.
Everybody Loves Italian! On the Radio!  


Join hosts Frank Granieri and Dominic Mevoli to celebrate the everyday Italian American family and experience, plus interviews with personalities, stories, recipes and more! Sundays 6 a.m. and 5 p.m., on WWDB 860 AM Philadelphia; and streaming worldwide! Find them on Facebook at www.facebook.com/EverybodyLovesItalian. For more information, visit: www.everybodylovesitalian.us/.
---
Reach more than 170,000 NIAF members and Italophile readers by
sponsoring an upcoming edition of NIAF's monthly e-Newsletter!
Contact: nwulderk@niaf.org.
NIAF e-Newsletter edited by Natalie Wulderk