Just Around the Corner! NIAF New York Gala
Mark your calendars now for our NIAF New York Gala! We will be returning to the legendary Cipriani 42nd Street in the heart of the Big Apple on Wednesday, April 8.  Your host for the evening: Academy-Award nominated actor and writer Chazz Palminteri. Honorees include Westchester District Attorney Janet DiFiorie, a dual father-and-son award in Real Estate to Edward Riguardi and Peter Riguardi, and more to be announced. For tickets, sponsorship information and more on the event, visit www.niaf.org/nyc or contact Jerry Jones at 202-939-3102 or jerry@niaf.org.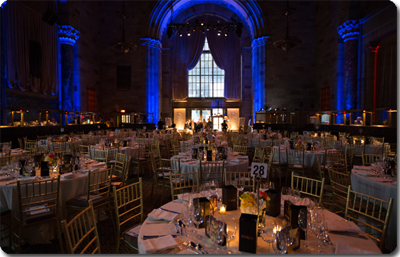 "The Italian Americans" Screenings—DC and NYC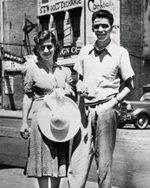 Get a sneak peak of the highly-anticipated, two-part documentary series, "The Italian Americans," set to air nationally on PBS, February 17 and 24, from 9-11 p.m. NIAF and WETA-TV are sponsoring a screening and discussion of the series on Wednesday, February 4, at the George Washington University's Jack Morton Auditorium, in Washington, D.C., with special guest House Democratic Leader Nancy Pelosi. NIAF President John M. Viola will introduce the series, which received corporate funding from DelGrosso Foods. Free and open to the public; reservations required at www.weta.org/tv/italianamericans.
NYU Casa Italiana Zerilli-Marimó, WETA and WNET will host a screening of the series, along with a special sneak peek of WNET's "Italian Americans of New York and New Jersey," on Tuesday, February 10, at 6:30 p.m., at New York University's Kimmel Center. Featured guest will be New York City Mayor Bill de Blasio. Free and open to the public; reservations required at http://conta.cc/1wEzxEW.
Celebrate "The Italian Americans" with NIAF
Come share wine and cheese with your fellow Italian Americans and view highlights from the first two hours of the highly-anticipated series, "The Italian Americans." Join NIAF for a celebration of the series, Monday, February 23, from 7 to 10 p.m. at NIAF Headquarters at the Ambassador Peter F. Secchia Building, 1860 19th St. NW, Washington, D.C.  RSVP is required; please email abenedetto@niaf.org. DelGrosso Foods is the corporate sponsor of the series.
To Apply for NIAF Scholarships
Applications for scholarships for the 2015-2016 academic year are now available online at www.niaf.org/scholarships. Students must be of Italian heritage, have a GPA of at least 3.5, and be entering or already enrolled in college in the fall of 2015 to be eligible to apply. Deadline is April 30.  Contact Gabriella Mileti, director of programs, at gmileti@niaf.org or 202-939-3116 with questions. 
Join NIAF Today!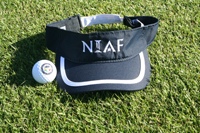 Embrace your family heritage and support the Italian American community by joining NIAF, whose core mission is to preserve Italian American heritage, to strengthen the ties that bind the United States and Italy, and support through scholarships, grants and other programs the education of new generations of Italian Americans. By joining, you not only will help us fulfill that mission but you'll also enjoy many new member benefits, including:
Opportunities to network with prominent political and business leaders
Cultural and educational events
Access to NIAF's member-only website pages
Annual subscription to NIAF's Ambassador magazine
Discounts on NIAF merchandise
Great money-saving deals through NIAF's partners, and much more!
To learn more about NIAF and its exciting programs and benefits, visit www.niaf.org.
Voyage of Discovery Alum?
Did you or someone you know participate in NIAF's Voyage of Discovery or NIAF's Gift of Discovery program in past years? If so, we'd love to hear from you! We're creating an alumni database and we need your help! Please contact Gabriella Mileti, director of programs, at gmileti@niaf.org with your current contact information.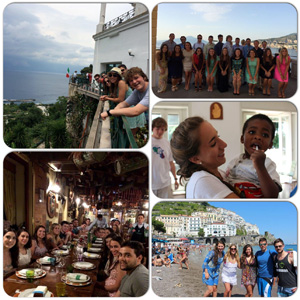 Summer Internship in Milan
Are you an Italian American college student interested in interning in Milan, Italy, during the summer of 2015? Build your resume and experience the Motherland with this once-in–a-lifetime opportunity!  NIAF has teamed up with Career Paths in Milan and is offering an all-inclusive Italian job experience featuring an internship, accommodations, day trips to Italian cities, and more. Contact NIAF Director of Programs, Gabriella Mileti, at gmileti@niaf.org or 202-939-3116 for more information.
NIAF on Facebook! Help us get to 100,000 likes!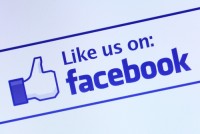 Only about 8,000 to go!  Please take a look and "like" NIAF's entertaining, engaging, informative and full-of-Italian-American-pride Facebook page. And those of you who regularly do, grazie for your support!
NIAF on Facebook is a rapidly growing online community with an insatiable appetite for news, views, recipes, and trivia—anything Italian and Italian American! Plus, contests and free tickets to shows, concerts and events across the country! Easy to find at www.facebook.com/niaf.org. 
February at the John D. Calandra Institute
The John D. Calandra Italian American Institute at Queens College/CUNY in New York City will present "A Great Conspiracy against Our Race," a book that explores the influence of national and radical Italian-language press on Italian immigrant assimilation; Tuesday, February 10, at 6 p.m. Written by Peter G. Vellon, the book investigates the ways in which these newspapers constructed race, class and identity from 1886 through 1920.
On Tuesday, February 24, at 6 p.m., the Institute will host a screening of "The Good Son: The Life of Ray 'Boom Boom' Mancini." The film tells the intertwined stories of champion boxer Mancini and South Korean challenger Duk-koo Kim. Following the screening, a discussion will be led by Anthony Tamburri, dean of the Institute. All events are free and open to the public. For more information, visit www.qu.edu/calandra. The Italian Cultural Institute is located at 686 Park Avenue, New York, N.Y.
Casa Italiana Zerilli-Marimò at New York University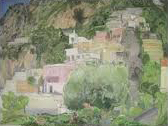 An exhibition of paintings by Peter Ruta will be on display at the Casa Italiana Zerilli-Marimò, at New York University through February 27, with an opening on Sunday, February 2, at 6 p.m. The exhibit, "Italy Early and Late," showcases Ruta's works he did while traveling through Italy between 1947 and 1962, as well as recent landscapes   from the last three years. Ruta will attend the opening for a discussion with NYU Art History Professor Ara Merjian.
On Wednesday, February 4, at 6:15 p.m., the Center will present "Dante's Lyric Poetry," the first comprehensive English translation and commentary on Dante's early verse to be published in almost 50 years. Edited by Teodolinda Barolini, the book illuminate's Dante's transformation from a young, courtly poet into the writer of the vast and visionary "The Divine Comedy."
On Monday, February 9, at 6 p.m., the Center will present "Unrecovered Memory: The Jewish Communal Library of Rome," as part of a 2015 program of events marking the 60th Anniversary of the Center for Contemporary Jewish Documentation in Milan, the second oldest Holocaust research institute. All events are free and open to the public. For more information and a full calendar of events, visit www.casaitaliananyu.org/.
Events at the Center for Italian Studies at Stony Brook University
On Wednesday, February 18, at 2:30 p.m., Harvard University's Katharina Piechocki will present "Insularities: Thinking the Early modern Mediterranean from Cadiz to Crime," at Stony Brook University's Center for Italian Studies at the Frank Melville Memorial Library, Room E4340.
On Thursday, February 19, at 4 p.m., Gaspare Trapani of Universita' Cattolica portoghese will present (in Italian), "Carlo Levi, un "cristiano" che non si e'fermato ad Eboli," at Stony Brook University's Frey Hall, Room 216. All events are free and open to the public.
Piero di Cosimo

The first major retrospective exhibition ever of paintings by the imaginative Italian Renaissance master Piero di Cosimo will be on display at the National Gallery of Art, in Washington, D.C., through May 3. The exhibit, "Piero di Cosimo: The Poetry of Paintings in Renaissance Florence," will showcase some 44 of the artist's most compelling works. For more information, visit http://1.usa.gov/1Llvfgu.
Colosseum – Roman Deathtrap
On Wednesday, February 11, at 9 p.m., NOVA and PBS present "Colosseum – Roman Deathtrap," a documentary in which architects and engineers reveal how the ancient Romans made animals magically appear in the Colosseum. For the first time in 1,500 years, they build a lift and trap door system, install it in the Colosseum, and release a wolf into the most famous amphitheater in the world. Watch a clip at http://vimeo.com/114734413 and check local listings for program channels. 
Everybody Loves Italian! On the radio!


Join hosts Frank Granieri and Dominic Mevoli to celebrate the everyday Italian American family and experience, plus interviews with personalities, stories, recipes and more! Sundays 6 a.m. and 5 p.m. on WWDB 860 AM Philadelphia; and streaming worldwide! Find and "like" them on Facebook at www.facebook.com/EverybodyLovesItalian. For more information, visit: www.everybodylovesitalian.us/.
Turn on Italics TV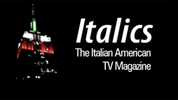 What's new in Italics? Remembering Governor Mario Cuomo; the National Organization of Italian American Women honors Three Wise Women at their annual event; and more!
For monthly cable-TV programming for the Italian American community, tune in to Italics, the Italian American TV magazine, produced by The John D. Calandra Italian American Institute at Queens College in New York and hosted by Anthony J. Tamburri, dean of The Calandra Institute. Check your local New York and New York State cable-TV listings for Italics, or find it on CUNY-TV website (www.qc.edu/calandra), and on demand on the YouTube channel (www.youtube.com/italicstv), and Facebook (www.facebook.com/pages/Italics/101715547301). 
Tune in!
Listen to Bel Paese Internet Radio! A program for Italian American communities across the United States and Canada, it runs from 8 a.m. – 11 p.m. daily and features Italian music, sports and community news. Visit www.tuneintoitaly.com/ on your computer, mobile device, iPad or internet radio.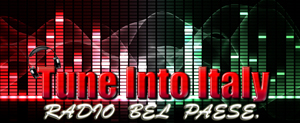 Shop at AmazonSmile and Support NIAF!
Now, when you shop online at Amazon, a portion of your purchase price can support the work of NIAF! Simply, go to http://smile.amazon.com/ch/52-1071723 and select the National Italian American Foundation as your charity of choice and the AmazonSmile Foundation will donate 0.5 percent of the purchase price from your eligible AmazonSmile purchases to NIAF. AmazonSmile offers the same selection and low prices as Amazon and customers can still use their Amazon Account, the only difference is customers are now also donating to a great cause! 
Recoup—Shopping for Your Cause!
Raise funds to support NIAF's mission while shopping for great deals on everything from dining specials to travel deals. Just register for free at Recoup, choose your city for location-specific deals, then shop by the type of deal you want. When you purchase something, a portion of the proceeds goes to your designated nonprofit group. Please designate NIAF! It's like Groupon and Living Social, except while helping yourself, you're also helping your charitable cause. Get started at www.recoup.com/shop/org/NIAF 

Read Diplomatic Courier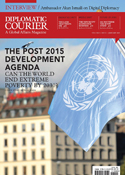 Interested in global affairs and foreign policy? The Diplomatic Courier is an independent magazine that covers all that and more. In the January/February 2015 issue: The Post 2015 Development Agenda; Can the World End Extreme Poverty by 2030? Speechwriting for Leaders; and The Second Human Potential Movement. Look for the new issue on newsstands or at www.diplomaticourier.com.
| | |
| --- | --- |
| | Congratulations to NIAF President John M. Viola, who received the Italian American Spirit Group's "Person of the Year Award" at the organization's "IL GALÁ" CAMPANIA, held January 25, at the Ballroom at the Ben, in Philadelphia. The annual event benefited St. Christopher's Hospital for Children, La Salle Academy of Philadelphia, and children in need in the Campania Region of Italy. |
NIAF and PERILLO TOURS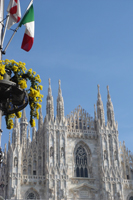 Celebrating 70 years of excellence in travel to Italy! Perillo Tours: An Italian American Institution!
Perillo Tours was born in 1945 when Italian American immigrant Joseph Perillo opened a small storefront under the Third Avenue El in the Bronx. Perillo Tours was continued by Mario Perillo (better known as "Mr. Italy"), who perfected the art of affordable luxury travel programs to Italy and developed a strong awareness of the Italian American community.
Presently under the direction Steve Perillo, Perillo's third generation, the company remains committed to creating once in a lifetime journeys to Italy through Perillo Tours' fully escorted tours, Perillo Tours custom groups and ItalyVacations.com.
Join NIAF and Perillo Tours on a once in a lifetime Italian vacation experience. Enjoy the country's dramatic highlights including history, culture and cuisine. Packages are available for individual and group travel, destination weddings and honeymoons, and tailored escorted tours. We look forward to introducing you to authentic Italy!
For NIAF Members Only: Book any Perillo Tours or ItalyVacations.com program (a $2500 value per couple) and receive $100 per person. Promo Code: NIAF
For additional information and bookings:
www.PerilloTours.com
Info@PerilloTours.com
800-431-1515 800-431-1515
www.ItalyVacations.com
Support@ItalyVacations.com
800-ITALY-25 800-ITALY-25
Support Our Sponsors
Your Italian Passport


Whether you are hoping to determine if you are eligible for Italian citizenship, looking for assistance with collection of your family's vital records, or merely looking for translation of your documents in preparation for your appointment with the Italian consulate, Your Italian Passport is here to help!
Your Italian Passport is a U.S.-based company offering comprehensive services for Italian Americans seeking to obtain Italian dual citizenship. Like so many things Italian, Your Italian Passport is a business of organic roots grown over time with care and committed to giving personalized attention to each and every client.
Visit our website www.youritalianpassport.com and be on your way to living la dolce vita! As always, NIAF members receive a 10 percent discount on all services offered. A new world awaits with Your Italian Passport! Contact us today!
Ville in Italia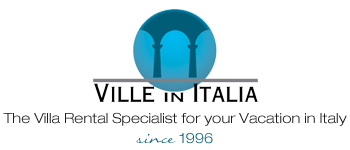 Ville in Italia is the villa rental specialist for vacations in Italy since 1996 offering more than 500 prestigious villas and apartments located all over Italy: Amalfi Coast, Italian Lake District, Venice, Tuscany, Umbria, Apulia, Basilicata, Sicily and more.
The accommodation offered by Ville in Italia is distinguished by highly diversified proposals that are able to satisfy every market segment according to the target typology and level of service required. Discover more on www.villeinitalia.com.
We are pleased to assign NIAF members a Preferential Code that represents a 10 percent discount on all Ville in Italia vacations: It is also valid for special offers.
To request the code, please contact Stephanie Gordon at 202-939-3107 or sgordon@niaf.org. For further information, please contact us at booking@villeinitalia.com.
Alitalia



BEST TIME TO TRAVEL TO ITALY
If you've been dreaming of visiting Italy, now is the best time to book your trip. With the best exchange rate in recent years, you can get more for your dollar when traveling to Europe. And, to give even more savings, Alitalia is offering great deals to many cities in Italy, Europe and the Middle East. All inclusive round-trip fares starting as low as $660. To view complete booking, travel date restrictions, and other conditions click here.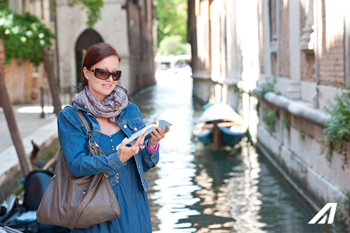 EXPO 2015 IN MILAN: BUY YOUR TICKET NOW WITH 20% DISCOUNT
Alitalia, Official Global Airline Carrier of Expo Milano 2015 together with Etihad Airways, is delighted to announce that tickets for the Expo can be purchased at Alitalia.com with discounts of up to 20%. Don't miss this opportunity to visit Milan and Expo 2015, the world changing event that will bring together food and traditions of people from all over the globe. More
ALITALIA "EXPERIENCE ITALY" INITIATIVE
Alitalia invites its passengers to hold on to their boarding passes, to receive special discounts to events in many Italian cities. "Experience Italy" is an initiative offering Alitalia passengers discounts for many cultural activities held in the city of their flight destination, in Italy. By keeping their boarding passes, Alitalia passengers will be able to enjoy shows and concerts, visit exhibitions and go shopping in city malls. More.
______________________________________________
Reach over 100,000 NIAF members and Italophile readers by
sponsoring an upcoming edition of NIAF's monthly e-Newsletter!
Contact Don at don@niaf.org.
NIAF e-Newsletter compiled and edited
by Alex Benedetto
enews@niaf.org