—————————————————————————-
NIAF New York Spring Gala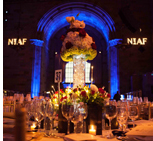 Honorees include renowned chef and TV personality Mary Ann Esposito and Ernst & Young partner Carmine Di Sibio. Stay tuned for updates. Cocktail reception at 6:30 p.m.; dinner at 7:30 p.m. For ticket and sponsorship information, contact Jerry Jones at 202-939-3102;
jerry@niaf.org
.

Join NIAF Today!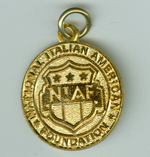 Time to embrace your family heritage and support the Italian American community? NIAF's core mission to preserve Italian American heritage, to strengthen the ties that bind the United States and Italy, and support through scholarships, grants and other programs the education of new generations of Italian Americans. By joining, you not only will help us fulfill that mission but you'll also enjoy many new member benefits, including:
Opportunities to network with prominent political and business leaders
Cultural and Educational events
Access to NIAF's member-only website pages (coming soon)
Annual subscription to NIAF's Ambassador magazine
Discounts on NIAF merchandise
Great money-saving deals through NIAF's partners, and much more!
To learn more about NIAF and its exciting new benefits, visit www.niaf.org/membership.

Alert: NIAF Scholarships Deadline March 1
Applications for scholarships for the 2014-2015 academic year are now available online at www.niaf.org/scholarships. Students must be of Italian heritage, have a GPA of at least 3.5, and be entering or already enrolled in college in the fall of 2014 to be eligible to apply. Deadline: March 1, 2014. Contact Gabriella Mileti at gmileti@niaf.org.

Voyage of Discovery Alum?
Did you or someone you know participate in NIAF's Voyage of Discovery or NIAF's Gift of Discovery program in past years? If so, we'd love to hear from you! We're creating an alumni database and we need your help! Please contact Gabriella Mileti, director of programs, at gmileti@niaf.org with your current contact information.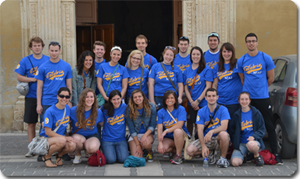 Attention AP Italian Students!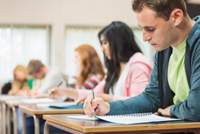 The Italian Language Foundation (ILF) offering a financial award for students who excel on The College Board's Advanced Placement Test in Italian Language and Culture. The Dante Award for Excellence is unrestricted and will be given to student members of the ILF who score a four or a five on the AP Italian exam given in May 2014.
Students can become ILF members for free via the ILF website (www.ilf.org). The amounts of the award are $200 for students who score a five and $100 for those who score a four. Students must submit their scores to the ILF via the College Board's score reporting service using the ILF's college code (7202). The Dante Award for Excellence is part of the ILF's programming to build participation in the United States and abroad in AP Italian. For more information, visit: www.ilf.org.

ACTFL Italian Language Teacher Workshops
The Italian Language Foundation is underwriting the cost of upcoming workshops for middle and high school teachers of Italian. A $25 teacher membership in the ILF is a condition for participation. Teachers can become ILF members via the ILF website (www.ilf.org). The American Council on the Teaching of Foreign Languages (ACTFL) will conduct full day workshops on developing and assessing communication, followed by a half-day workshop to train lead teachers to continue professional development locally. For more information, and to register as an ILF member, visit: www.ilf.org or email info@italianlanguagefoundation.org.

NIASHF Fight Night! – Chicago
The National Italian American Sports Hall of Fame presents the 5th Rocky Marciano Amateur Boxing Tournament, featuring eight exciting bouts, at the Grand Piazza in Chicago. Thursday, February 13; 7 p.m. CST. Award presentation to honor Mayor Ronald Serpico and Enrico Mirabelli. Tickets include unlimited food and drink and must be purchased in advance. Individual general admission stadium seating tickets, reserved tables, and VIP ringside tables available. For tickets and more information, visit www.niashf.org.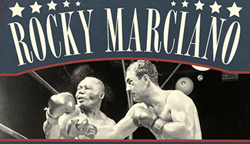 Michael Parenti Reading—NYC
(EVENT CANCELLED)
The John D. Calandra Italian American Institute at Queens College presents author Michael Parenti reading from his humorous, insightful and poignant memoir "Waiting for Yesterday: Pages from a Street Kid's Life" (Bordighera Press, 2013)—the story of Parenti's youth in the 1940s in New York City's East Harlem. Thursday, February 13; 6 p.m. Free & Open to the Public. RSVP encouraged by calling 212-642-2094. For more information about this and other upcoming programs, visit
www.qc.edu/calandra
.
Bocelli Valentine's Day Show in Florida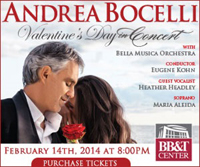 Nothing says romance like long walks on the beach and an Andrea Bocelli concert on Valentine's Day! So surprise your amore with tickets to see Bocelli live in Sunrise, Fla., at 8 p.m., on February 14. The renowned Italian tenor will be performing soaring arias and famed loved songs in a heartfelt Valentine's Day concert at the BB&T Center, home of the NHL Florida Panthers. Purchase your tickets at:
http://bit.ly/1d0SoBR
or call Ticketmaster at 1-800-745-3000. Visit
www.thebbtcenter.com
for a complete calendar of events.
Valentines at Al Tiramisu—D.C.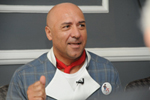 Chef Luigi Diotaiuti will help you create memories that will last longer than a box of chocolate! Join him on Saturday, February 15, 11 a.m. to 2:30 p.m., when you will take over the kitchen at Al Tiramisu restaurant in Washington, D.C., to prepare a romantic meal together. Then, enjoy a sit-down lunch with three courses and wines. Price: $75 per person. Space is limited so call soon for reservations: 202-467-4466. Visit
www.AlTiramisu.com
.
Lost Leonardo Lecture—West Palm Beach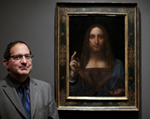 You are invited to the 2014 Friends of the Uffizi Gallery Annual Brunch & Leonardo Lecture on Sunday, February 16, 11:30 a.m.-2:30 p.m., at the Palm Beach County Convention Center, in West Palm Beach, Fla. Speaker Robert B. Simon, PhD, an art historian and specialist in old master works, will explore what's considered "the most thrilling art discovery of our time," the saga of Leonardo da Vinci's lost work, the Salvator Mundi—a masterpiece found hanging anonymously in a staircase of an American home. Members of Friends of the Uffizi Gallery attend for free, but must RSVP by February 10 at 561-289-4090. Non-members may purchase tickets at
www.eventbrite.com
.
Balestra Fashions at "Glamour is Back" Gala—Miami
(EVENT POSTPONED)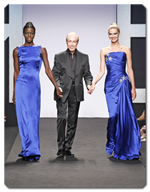 Internationally renowned designer Renato Balestra will present a retrospective of his career's creations at this exclusive haute couture VIP dinner benefiting the Global Fund for Forgotten People. This fashionable affair, celebrating the best of Italy and officially endorsed by the Italian government and the National Italian American Foundation, will feature an exciting runway show featuring over 150 of Balestra's most exquisite designs as well as performance by Italian American operatic tenor
Roberto Iarussi
. Arthur J. Furia, NIAF general counsel and executive committee member and partner of Shutts & Bowen in Miami, will co-chair the fashion show.
Saturday, February 22, at the Olympia Theater at the Gusman Center for the Performing Arts in downtown Miami. A limited number of VIP and general admission tickets will be available for purchase through www.glamourisback.com.

Italian Classes at Casa Belvedere — Staten Island
The Italian Cultural Foundation at Casa Belvedere begins its winter/spring Italian language classes, "Parliamo Italiano," for ages toddler through adult the week of February 24. Courses are designed to provide a sound basis for communicating effectively and accurately in contemporary spoken and written Italian. For more information and to register, visit www.casa-belvedere.org on the language program page, or call 718-273-7660 or e-mail info@casa-belvedere.org.

Economic Future Summit


The Italian Business & Investment Initiative, in collaboration with Aspen Institute Italia and The Council for the United States and Italy, is pleased to invite you to its second International summit series. The summit is an annual gathering for European and Italian leaders to meet with their American counterparts to communicate directly with representatives from government, business, and the investment community on the issues central to Europe's and Italy's future growth and investment's opportunities.
Moderated by Fareed Zakaria, the host of CNN's "Fareed Zakaria GPS," a panel of esteemed leaders from European, Italian and American business and political worlds will explore the topic: "The Economic Future of Europe and USA, the TTIP Implications and Investment Opportunities in Italy."
Friday, February 28; 8:30 a.m.-12 p.m. Location: 10 On the Park, at Time Warner Center, North Tower, 10th Floor, 60 Columbus Circle, New York, N.Y. For more information, click here: http://bit.ly/1hMek9O. RSVP: via email at rsvp@sallyfischerpr.com, or by phone at 212-246-2977.

Il Circolo 38th Anniversary Gala—Palm Beach, Fla.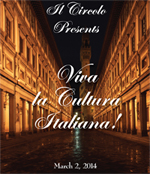 Don't miss this event: Il Circolo, the Italian Cultural Society of the Palm Beaches, will host its 38th Anniversary Gala on March 2 at The Breakers in Palm Beach, Fla. This year's honoree: Il Circolo will name NIAF Chairman Joseph V. Del Raso as its "Man of the Year." NIAF General Counsel Arthur J. Furia is honorary chairman of this year's gala.
For information about tickets and sponsorships, contact Debi Rodi at 224-279-5920 or debirodi@aol.com. To purchase tickets, visit: http://2014ilcircologala.eventbrite.com/.

Italian Futurism Art at the Guggenheim
On exhibit February 21 through September 1 at New York City's Guggenheim Museum: "Italian Futurism, 1909–1944: Reconstructing the Universe." The first comprehensive overview of Italian Futurism presented in the United States, the exhibition includes more than 300 works encompassing not only painting and sculpture, but also architecture, design, ceramics, fashion, film, photography, advertising, free-form poetry, publications, music, theater, and performance. For more information, visit: www.guggenheim.org.

Ennio Morricone in the U.S.


The legendary, Oscar-winning, Italian composer who brought us the soundtracks of "Cinema Paradiso," "The Good, The Bad & The Ugly," "Kill Bill," "The Untouchables," and so much more, will return to the United States for two extraordinary events with a 200-member orchestra and choir in Los Angeles on March 20, and in New York on March 23. For ticket information, visit www.enniomorricone-usa-2014.com.

National Gallery: "Dying Gaul" Exhibit—D.C.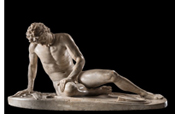 The Dying Gaul: An ancient Roman masterpiece from the Capitoline Museum in Rome celebrates the marble masterwork and the cultural connections between Italy and the United States. Part of The Dream of Rome project promoting the Eternal City in the United States by sharing treasures of its artistic heritage, the exhibit remains on view through March 16 at the National Gallery of Art, in Washington, D.C. For more information, visit www.nga.gov.

Exhibition: The Quiet in the Mirror—NYC
New York University's Casa Italiana Zerilli-Marimò presents an exhibition of works by David Alexander Del Boca Flinn, Il Quieto Nello Specchio (The Quiet in the Mirror). The drawings, photos, sculptures and videos are a result of the artist splitting his life between New York and Turin. Through March 14, weekdays 10 a.m. – 5 p.m. For more information, visit www.CasaItalianaNYU.org.

Turn on Italics TV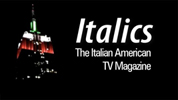 For monthly cable-TV programming for the Italian American community, tune in to Italics, the Italian American television magazine, produced by The John D. Calandra Italian American Institute at Queens College in New York and hosted by Anthony J. Tamburri, dean of The Calandra Institute. Check your local New York and New York State cable-TV listings for Italics, or find it on CUNY-TV website, and on demand on the YouTube channel, and Facebook.

Recoup—Shopping for Your Cause!
Raise funds supporting NIAF's mission while shopping for great deals! By dining out! By traveling! All you have to do is register (free) at Recoup, choose your city for location-specific deals, and then go shopping by the type of deal you want.
And each time you purchase something, a portion of the proceeds goes to NIAF. It's like Groupon and Living Social, except while helping yourself, you're also helping your charitable cause. Get started at www.recoup.com/shop/org/NIAF.

Read Diplomatic Courier

Interested in global affairs, diplomacy and foreign policy? The Diplomatic Courier is an independent magazine that covers all that and more. The new issue of Diplomatic Courier focuses on "The World in 2050," as well as international topics such as "The Tug of War for China's Stem Talent" and "Trains, Terrain and Terrorism."
To learn more, visit www.diplomaticourier.com, or search the App Store for the iPhone and iPad apps.

Auguri
| | |
| --- | --- |
| | Congratulations to NIAF Chairman Joseph V. Del Raso, who will be named "Man of the Year" on March 2 in Palm Beach, Fla., at the 38th Anniversary Il Circolo Gala, the Italian Cultural Society of the Palm Beaches. The prestigious honor is awarded annually to an individual who promotes Italian culture through special accomplishments and outstanding qualities, civic affiliations and associations, and through their education and expertise. |
| | Congratulations to NIAF member David P. Wagner on the publication of his novel "Cold Tuscan Stone" (Poisoned Pen Press; $24.95). A murder mystery mixed up with an illegal art-heist tale, Wagner's debut novel takes place in the Tuscan town of Volterra. The book is available at amazon.com, barnesandnoble.com and other book stores. |
| | Congratulations to Italian journalist and NIAF member Paolo Di Vincenzo on the publication of his debut novel "Mussolini—Churchill: Letters and Gold. The Dongo Treasure Mystery" (CreateSpace Independent Publishing; $4.99 Kindle; $9.49 paperback). A historical-fiction thriller, the novel uncovers a mysterious hidden Mussolini treasure and history-changing correspondence lost for more than 70 years. The book is available at amazon.com, barnesandnoble.com and other book stores. |
Welcome To The September 2014 Region Of Excellence Tour–A Journey To Campania
Sept 3-14, 2014 — Limited Availability — 10 Days / 8 Nights
Give your family the gift of heritage! Rome, Naples, Pompeii, Capri, Paestum and Sorrento! Includes an optional day of genealogy research.
Join NIAF and Perillo Tours on a once in a lifetime trip to the 2014 Region of Honor—Campania. Enjoy the region's dramatic highlights, including history, culture and cuisine. Exclusive insiders access for NIAF members. Optional excursion from Sorrento to trace your heritage and visit your family's hometown.
Land Price—$3,599 per person; Single supplement—$699. Air rates available from most gateways. For trip information and registration, visit: www.perillotours.com/groups/niaf/
Book before Jan. 15 and receive a $100 per person discount! Visit us at perillogroups.com; email at groups@perillotours.com; or call 855-PT-GROUP (1-855-784-7687) for additional information.
Can't join us on our journey? For NIAF Members Only, Book any Perillo Tours or www.ItalyVacations.com program (a $2,500 value per couple) and receive $100 per person. Promo Code: NIAF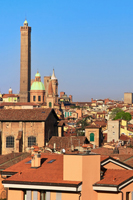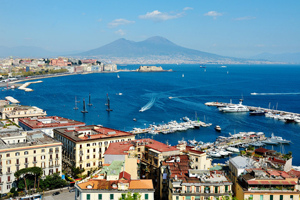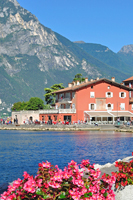 Support Our Sponsors
Ville in Italia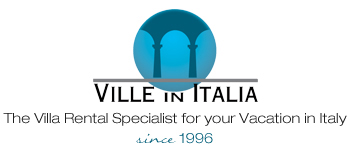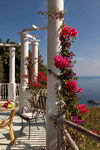 Ville in Italia is the villa rental specialist for vacations in Italy since 1996 offering more than 500 prestigious villas and apartments located all over Italy: Amalfi Coast, Italian Lake District, Venice, Tuscany, Umbria, Apulia, Basilicata, Sicily and more.
The accommodation offered by Ville in Italia is distinguished by highly diversified proposals that are able to satisfy every market segment according to the target typology and level of service required.
Discover more on www.villeinitalia.com.
We are pleased to assign NIAF members a Preferential Code that represents a 10% discount on all Ville in Italia vacations: It is also valid for special offers.
To request the code, please contact Katie Rictor at 202-939-3122 or Email krictor@niaf.org. For further information, please contact us at booking@villeinitalia.com
___________________________________________________________________
Friends of Florence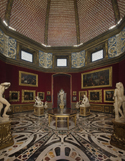 Photo courtesy of
Antonio Quattrone
Friends of Florence was founded in 1998 as a U.S.-based 501(c)3 non-profit foundation. Since then, we have restored and made available to the public, in some cases for the first time in centuries, notable treasures including all the marble statues of the Loggia dei Lanzi, the Uffizi's Sala della Niobe, and the Medici's original Tribune. On the occasion of the 500th anniversary of Michelangelo's David, we provided funding for the diagnostic analysis and continue to fund the monitoring and maintenance programs for both the David and Michelangelo's Prisoners.
We also organize education and travel programs to Florence twice a year, with expertly-guided visits to private collections and museums, working laboratories, and stunning palaces and gardens where our guests enjoy intimate events hosted by the owners. We invite you to visit our website, www.friendsofflorence.org, to learn more.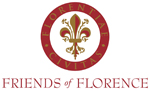 ___________________________________________________________________
Alitalia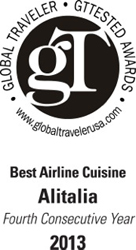 Alitalia Once Again Awarded Best Airline Cuisine—Four Consecutive Wins!
For four consecutive years, Alitalia has won the award for Best Airline Cuisine in Global Traveler magazine's GT Readers Tested Survey. Alitalia has also recently received the Expert's Choice Award for its in-flight wine program in Saveur Magazine's 2013 Culinary Travel Awards. The prestigious awards recognize Alitalia's commitment to creating a high-quality Italian dining experience inspired by Italy's culturally diverse regions.
Magnifica Class menus are created and selected in collaboration with Alma, considered to be the most authoritative internationally recognized training center for Italian cuisine. Menus change every three months, and the dishes and wines of different regions of Italy are featured in each direction, so travelers enjoy a new dining experience each way. Wines are carefully paired with the menus in cooperation with the Italian Association of Sommeliers (AIS).
Visit Alitalia at www.alitalia.com, www.facebook.com/alitalia and www.twitter.com/alitalia.

___________________________________________________________________
How to reach 55,000 Italophile readers?
Sponsor an upcoming edition of NIAF's monthly e-Newsletter. For more information, contact Don Oldenburg at don@niaf.org.
NIAF e-Newsletter compiled
and edited
by Don Oldenburg
enews@niaf.org