NIAF Christmas Open House
'Tis the season for food, fun and Christmas cheer! Join NIAF for our Christmas Open House, Wednesday, Dec. 17, 6 to 10 p.m. at NIAF Headquarters at the Ambassador Peter F. Secchia Building, 1860 19th St. NW, Washington, D.C. Tour our Italian American museum, enjoy delicious refreshments, and take your turn at our karaoke machine. Free and open to the public.  Come celebrate the holiday season with your NIAF family!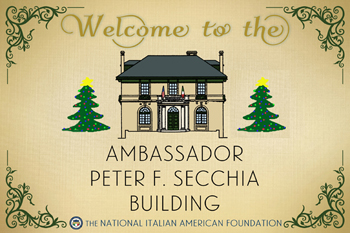 To apply for NIAF Scholarships and Voyage of Discovery
Applications for scholarships for the 2015-2016 academic year are available online starting Jan.1, at www.niaf.org/scholarships. Students must be of Italian heritage, have a GPA of at least 3.5, and be entering or already enrolled in college in the fall of 2015 to be eligible.
Applications for the 2015 Voyage of Discovery are now available online, at www.niaf.org/voyageofdiscovery. Students must be of Italian heritage and enrolled in college in the spring of 2015 to be eligible. Contact Gabriella Mileti, director of programs, at gmileti@niaf.org or 202-939-3118 with questions.
Voyage of Discovery Alum?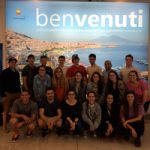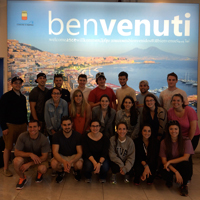 Did you or someone you know participate in NIAF's Voyage of Discovery or NIAF's Gift of Discovery program in past years? If so, we'd love to hear from you! We're creating an alumni database and we need your help! Please contact Gabriella Mileti, director of programs, at gmileti@niaf.org with your current contact information.
NIAF on Facebook! Help us get to 90,000 likes!
Please take a look and "like" NIAF's entertaining, engaging, informative and full-of-Italian-American-pride Facebook page. And those of you who regularly do, grazie for your support!
NIAF on Facebook is a rapidly growing online community with an insatiable appetite for news, views, recipes, and trivia—anything Italian and Italian American! Plus, contests and free tickets to shows, concerts and events across the country! Easy to find at www.facebook.com/niaf.org.
Shop at AmazonSmile and Support NIAF!
Now, when you shop online at Amazon, a portion of your purchase price can support the work of NIAF! Simply, go to http://smile.amazon.com/ch/52-1071723 and select the National Italian American Foundation as your charity of choice and the AmazonSmile Foundation will donate 0.5 percent of the purchase price from your eligible AmazonSmile purchases to NIAF. AmazonSmile offers the same selection and low prices as Amazon and customers can still use their Amazon Account, the only difference is customers are now also donating to a great cause!
December at the John D. Calandra Institute
The John D. Calandra Italian American Institute at Queens College/CUNY in New York City will present "Personal Effects," a new book of essays that explores the work of Virginia Woolf Scholar and Hunter College Professor Louise DeSalvo; Monday, Dec. 1, at 6 p.m. Edited by Nancy Caronia and Edvige Giunta, the book is the first to focus on an Italian American woman writer, exploring the depth and resonance of DeSalvo's work.
On Thursday, Dec. 1, at 6 p.m., the Institute will host, "Serata siciliana," an evening of Sicilian culture through language and literature. The event will be moderated by Anthony Julian Tamburri, with readings by Gaetano Cipolla, Marisa Frasca, Nino Provenzano, Frank Polizzi, Louisa Calio and Stanley Barken. All events are free and open to the public. For more information and to RSVP, visit www.qc.edu/calandra. The Italian Cultural Institute is located at 686 Park Avenue, New York, N.Y.
Cooking Classes at Casa Belvedere's
Casa Belvedere's Cucina Colavita will host several cooking classes for adults and children during the month of December at its historic mansion, located at 79 Howard Ave., Staten Island, N.Y. Children's classes for ages 7 and up include: Dec. 2—Home-Made Pop Tarts ($35) and Dec. 9—Sushi and Dumplings ($50). Adult classes are Wednesday evenings; cost $95 per person, and include: Dec. 3—Small Bites and Effortless Entertaining and Dec. 10 Nov. 12—Christmas Desserts. For more information, visit www.casa-belvedere.org, call 718-273-7660 or email info@casa-belvedere.org.
Mona Lisa is Missing — San Diego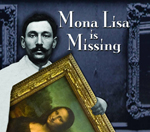 The San Diego Italian Film Festival will host two screenings of the film, "Mona Lisa is Missing," which tells the story of the man who stole the masterpiece. The first screening will be on Wednesday, Dec. 10, at 7:30 p.m., at the Ultra Star Theater, in San Diego. The second screening will take place on Thursday, Dec. 11, at 7 p.m., at La Paloma Theatre, in Encinitas. For tickets and more information visit www.sandiegoitalianfilmfestival.com.
Sanctity Pictured Renaissance Art Exhibit – Nashville
A groundbreaking exhibition of Italian art from 1250 to 1550 will be on display through Jan. 25, at the Frist Center for the Visual Arts in Nashville, Tenn. The exhibit, "Sanctity Pictured: The Art of the Dominican and Franciscan Orders in Renaissance Italy," brings together more than 60 works of art, in a variety of media, and includes such highlights as the Vatican Museums' "Saint Francis with Four Post-Mortem Miracles." For more information, http://bit.ly/1qalRzM.
Inside the Mind of Leonardo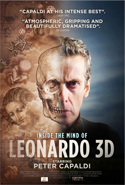 Gain unparalleled access to Leonardo da Vinci's revolutionary and controversial ideas and inventions with the new film, "Inside the Mind of Leonardo," showing in major cities across the United States starting Dec. 5. The film, starring BAFT award-winning-actor Peter Capaldi, reveals the remarkably creative fruits of da Vinci's mind, based on the artist's private journals dating from the Italian Renaissance. And stay tuned to NIAF's social media channels to win tickets to select screenings. For more information on the film visit http://bit.ly/1viWTUy.
Everybody Loves Italian! On the radio!


Join hosts Frank Granieri and Dominic Mevoli to celebrate the everyday Italian American family and experience, plus interviews with personalities, stories, recipes, and more! Sundays 6 a.m. and 5 p.m. on WWDB 860 AM Philadelphia; and streaming worldwide! Find and "like" them on Facebook at www.facebook.com/EverybodyLovesItalian. For more information, visit: www.everybodylovesitalian.us/.
Turn on Italics TV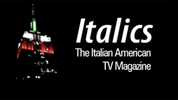 What's new in Italics?  Award-winning actor Rocco Sisto discusses "Shakespeare's Italy," John Turturro at the NIAF 39th Anniversary Gala, and more!
For monthly cable-TV programming for the Italian American community, tune in to Italics, the Italian American TV magazine, produced by The John D. Calandra Italian American Institute at Queens College in New York and hosted by Anthony J. Tamburri, dean of The Calandra Institute. Check your local New York and New York State cable-TV listings for Italics, or find it on CUNY-TV website (www.qc.edu/calandra), and on demand on the YouTube channel (www.youtube.com/italicstv), and Facebook (www.facebook.com/pages/Italics/101715547301).
Tune in!
Listen to Bel Paese Internet Radio! A program for Italian American communities across the United States and Canada, it runs from 8 a.m. to 11 p.m. daily and features Italian music, sports and community news. Visit www.tuneintoitaly.com/ on your computer, mobile device, iPad or internet radio.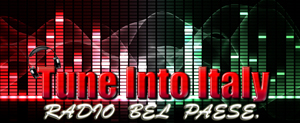 Recoup—Shopping for Your Cause!
Raise funds to support NIAF's mission while shopping for great deals on everything from dining specials to travel deals. Just register for free at Recoup, choose your city for location-specific deals, then shop by the type of deal you want. When you purchase something, a portion of the proceeds goes to your designated nonprofit group. Please designate NIAF! It's like Groupon and Living Social, except while helping yourself, you're also helping your charitable cause. Get started at www.recoup.com/shop/org/NIAF.

Read Diplomatic Courier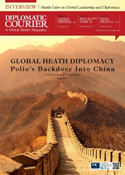 Interested in global affairs and foreign policy? The Diplomatic Courier is an independent magazine that covers all that and more. In the November/December 2014 issue, a focus on fourth wave democracy and state building, including topics such as: A Decade of Protests; Increasing Attacks on Journalism and Journalists; and Social Media: A new era in free speech, or new ways for dictators to clamp down? Look for the new issue on newsstands or at www.diplomaticourier.com.
| | |
| --- | --- |
|   | Congratulations to NIAF Board Member Hon. Anita Bevacqua McBride on her re-appointment to the J. William Fulbright Foreign Scholarship Board (FFSB). McBride was first appointed to the FFSB by President George W. Bush in 2009, serving as Chair from 2010 to 2012. She currently is Executive in Residence at the School of Public Affairs at The American University. |
| | Congratulations to NIAF member Antonia Sterling on the launch of her new online marketplace The Best of Italia. The online site connects shoppers with unique products from the studios of Italy's master artisans, helping preserve the heritage of Italian craftsmanship. Visit the marketplace at www.TheBestofItalia.com. |
|   | Congratulations to NIAF member and author David P. Wagner on the release of "Death in the Dolomites," the second book of the Rick Montoya Italian Mysteries. The new book takes Montoya, an American translator living in Italy, to the town of Bassano del Grappe. Available wherever books are sold, online or at stores. For more information visit www.davidpwagnerauthor.com |
Join NIAF Today!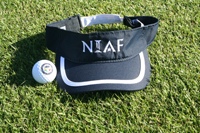 Embrace your family heritage and support the Italian American community by joining NIAF, whose core mission is to preserve Italian American heritage, to strengthen the ties that bind the United States and Italy, and support through scholarships, grants and other programs the education of new generations of Italian Americans. By joining, you not only will help us fulfill that mission but you'll also enjoy many new member benefits, including:
Opportunities to network with prominent political and business leaders
Cultural and educational events
Access to NIAF's member-only website pages
Annual subscription to NIAF's Ambassador magazine
Discounts on NIAF merchandise
Great money-saving deals through NIAF's partners, and much more!
To learn more about NIAF and its exciting new benefits, visit www.niaf.org/memberships.
NIAF and PERILLO TOURS
Celebrating 70 years of excellence in travel to Italy! Perillo Tours: An Italian American Institution!
Perillo Tours was born in 1945 when Italian American immigrant Joseph Perillo opened a small storefront under the Third Avenue El in the Bronx. Perillo Tours was continued by Mario Perillo (better known as "Mr. Italy"), who perfected the art of affordable luxury travel programs to Italy and developed a strong awareness of the Italian American community.
Presently under the direction Steve Perillo, Perillo's third generation, the company remains committed to creating once in a lifetime journeys to Italy through Perillo Tours' fully escorted tours, Perillo Tours custom groups and ItalyVacations.com.
Join NIAF and Perillo Tours on a once in a lifetime Italian vacation experience. Enjoy the country's dramatic highlights including history, culture and cuisine. Packages are available for individual and group travel, destination weddings and honeymoons, and tailored escorted tours. We look forward to introducing you to authentic Italy!
For NIAF Members Only: Book any Perillo Tours or ItalyVacations.com program (a $2500 value per couple) and receive $100 per person. Promo Code: NIAF
For additional information and bookings:
www.PerilloTours.com
Info@PerilloTours.com
800-431-1515 800-431-1515
www.ItalyVacations.com
Support@ItalyVacations.com
800-ITALY-25 800-ITALY-25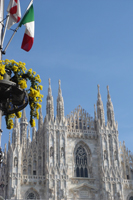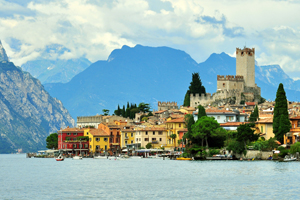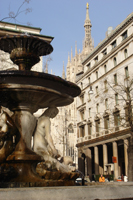 Support Our Sponsors
 The Best of Italia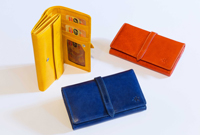 For centuries, Italian craftsmanship has exemplified painstaking excellence and exquisite taste. We have come to take for granted the beauty of these Artisans' wares, but without our support, Italy's traditions of fine craftsmanship are in danger of dying out. Among other factors, the ever declining youthful population and the forces of globalization are shrinking the market for Italy's fine, handmade goods.
The Best of Italia, founded by an Italian American member of NIAF, offers Italophiles in the United States the opportunity to help keep Italy's artisanal traditions alive. Its website, www.TheBestofItalia.com, sells a carefully-curated collection of fine, handmade goods, including luxurious leather wallets and purses and distinctive jewelry purchased from Italian artisans for this exclusive online boutique. The Best of Italia further enhances the customer experience by posting profiles of its Artisans on the website.
The business model includes buying the products at prices slightly below retail pricing. This infusion of cash enables the artisans to employ and to train others to produce the quantities that are ordered. This innovative strategy helps to preserve this vital part of Italy's cultural heritage.  And, finally, a generous portion of the proceeds are donated to children's charities in the United States. To learn more, visit the boutique at www.thebestofitalia.com or call 415-624-4145.
Your Italian Passport


Whether you are hoping to determine if you are eligible for Italian citizenship, looking for assistance with collection of your family's vital records, or merely looking for translation of your documents in preparation for your appointment with the Italian consulate, Your Italian Passport is here to help!
Your Italian Passport is a U.S.-based company offering comprehensive services for Italian Americans seeking to obtain Italian dual citizenship. Like so many things Italian, Your Italian Passport is a business of organic roots grown over time with care and committed to giving personalized attention to each and every client.
Visit our website www.youritalianpassport.com and be on your way to living la dolce vita! As always, NIAF members receive a 10 percent discount on all services offered. A new world awaits with Your Italian Passport! Contact us today!
Ville in Italia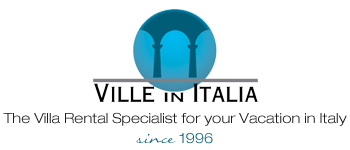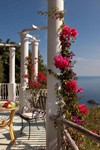 Ville in Italia is the villa rental specialist for vacations in Italy since 1996 offering more than 500 prestigious villas and apartments located all over Italy: Amalfi Coast, Italian Lake District, Venice, Tuscany, Umbria, Apulia, Basilicata, Sicily and more.
The accommodation offered by Ville in Italia is distinguished by highly diversified proposals that are able to satisfy every market segment according to the target typology and level of service required. Discover more on www.villeinitalia.com.
We are pleased to assign NIAF members a Preferential Code that represents a 10 percent discount on all Ville in Italia vacations: It is also valid for special offers.
To request the code, please contact Stephanie Gordon at 202-939-3107 or sgordon@niaf.org. For further information, please contact us at booking@villeinitalia.com.
Discover A New Way To Travel In Alitalia's Classica Plus



Make your next trip to Italy just a little more special in Classica Plus, Alitalia's premium economy class cabin. Enjoy the privacy and comfort of a separate cabin with seats that recline more, priority check-in and extra baggage, along with many other perks. Book by December 10 to take advantage of special all-inclusive fares starting as low as $1,434!
NEW YORK (JFK) – MILAN (MXP) $1,434
NEW YORK (JFK) – ROME  $1,756
BOSTON – ROME $1,625
MIAMI – ROME $1,795
Valid for departure dates between October 26 and December 11, 2014 and between January 9 and March 26, 2015. Tickets must be purchased before December 10, 2014, 11:59 PM EST with a 10-day minimum stay required. Fares are subject to class of service availability and may be changed or withdrawn without notice. Visit Alitalia.com for complete terms and conditions.
E-COUPON OFFER
Join Alitalia's mailing list or invite your friends to join and you'll both receive a special Welcome Bonus. The 10-percent e-coupon discount is valid for your next transatlantic ticket purchase in Economy Class on Alitalia.com's U.S. site for travel until March 27, 2015, on Alitalia operated flights originating in Boston, Miami or New York (JFK*) to any Alitalia destination. Offer expires December 31, 2014.Visit www.Alitalia.com for more information.
*Offer not valid for travel from New York (JFK) to Milan (MXP)
---
Reach 57,000 NIAF members and Italophile readers
by sponsoring an upcoming edition of NIAF's monthly e-Newsletter!
Contact Don at don@niaf.org.
 NIAF e-Newsletter compiled and edited
by Alex Benedetto
enews@niaf.org