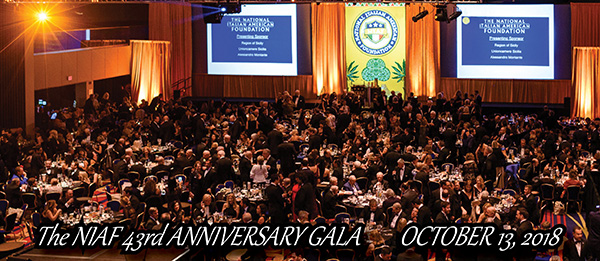 NIAF's 43rd Anniversary Gala is Coming Soon!
Join us on October 12-13 for NIAF's 43rd Anniversary Gala! It's a spirited, pride-filled, Italian weekend-long celebration filled with activities and events. Our NIAF University will return with sessions ranging from cooking demonstrations to film screenings. Our popular annual Expo Italiana that attracts more than 3,000 visitors each year will feature our 2018 Region of Honor, Puglia, along with high-end Italian automobiles on display, live music, singing, dancing, tastings and lots of vendors showcasing their Italian products!
The Anniversary Gala Awards Dinner is the highlight of the weekend. Actor, TV host and comedian Mark DeCarlo will emcee the evening. The Foundation will again be privileged to honor several exemplary members of the Italian American community and from Italy!
We look forward to seeing you there! The Gala sells out every year, so don't wait. Tickets are on sale now. Sponsorships are also available. For more information or to purchase tickets, go to: www.niaf.org/gala/
NIAF Announces new CEO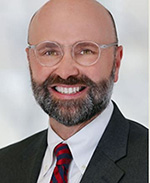 The National Italian American Foundation is excited to announce that Lawrence J. Purpuro will join NIAF on September 1, 2018, as its new Chief Executive Officer. "Larry brings to this position experience and success in development, marketing, management and leadership. Through his work on Capitol Hill, his success as an entrepreneur, and his lifelong affinity and promotion of all things Italian, Larry is a perfect fit for NIAF," said NIAF Chairpersons Gabriel A. Battista and Patricia de Stacy Harrison. Click here for more information.
NIAF's 2018 Photo Contest—Now Accepting Entries!
Calling all photographers, amateur or professional! We are now accepting submissions to our Sixth Annual NIAF Photo Contest! This year's theme: Made in Italy! Grand-prize: Gala package for October 12-13! Read the Contest Rules before submitting your photo! Deadline: Monday, September 24 at 12 noon EST. For more information, and to read the Contest Rules and Contest Tips, visit: www.niaf.org/photocontest.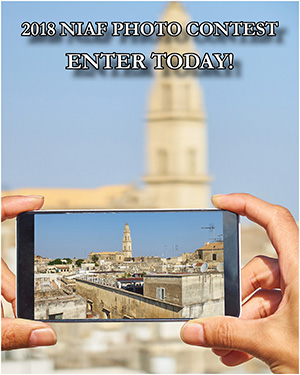 The 14th Annual NIAF Golf Tournament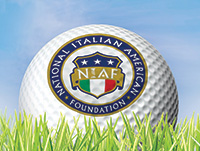 Still time to sign up for NIAF's 14th Annual Tournament on Monday, August 13, at the Old Westbury Golf & Country Club in Old Westbury, N.Y. The tournament benefits NIAF membership and educational programs. Registration and breakfast at 10:30 a.m. – foursome packages include shotgun start at noon; cocktails, awards and raffle, and dinner. Sponsorships available. RSVP by Friday, August 3. For more information, contact Nicholas R. Caiazzo at nicholas.caiazzo@wilsonelser.com or 212-915-5121.
NIAF's 2018 Region of Honor: Puglia
NIAF celebrates its 2018 Region of Honor: Puglia! The famous heel of Italy's boot, this beautiful region boasts sun-bleached coasts, Medieval towns perched atop mountainsides, and a regional pride rooted in its agricultural communities that is still relatively untouched by widespread tourism.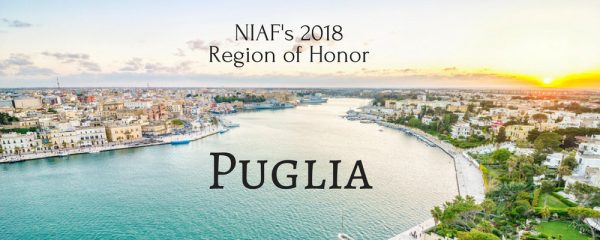 You can see photos and videos from NIAF's visits to Puglia this summer on our 2018 Voyage of Discovery program and our Board of Directors' Mission to Italy via our social media channels. We will continue to celebrate Puglia throughout the year and at our 43rd Anniversary Gala Weekend, October 12-13, where you can get a taste of Puglia.
NIAF On Campus Fellowship – Apply now!
Want to be a leader of the Italian American community on your campus? We are looking for passionate college students who want to have a voice in Italian American affairs for our 2018-2019 NIAF On Campus Fellowship Program. Student Fellows will receive leadership training, networking opportunities, and a ticket to NIAF's 43rd Anniversary Gala. Deadline to apply: September 15. For more information, go to: https://bit.ly/2HBLEjU.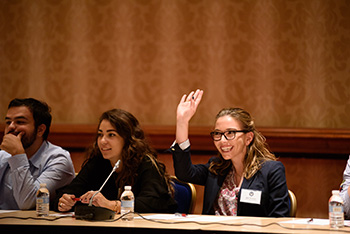 Join NIAF Today!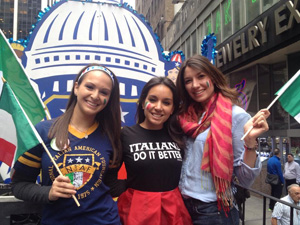 Want to be part of a larger Italian American community? Join the National Italian American Foundation! Membership with NIAF celebrates your family heritage and supports future generations of Italian Americans. Our core mission is to preserve Italian American culture and heritage, strengthen the ties that bind the United States and Italy, and support through scholarships, grants and other programs the education of new generations of Italian Americans. By joining, you not only will help us fulfill that mission, you'll enjoy many member benefits, including:
Opportunities to network with prominent political and business leaders
Cultural and educational events
Access to NIAF's member-only website pages
Annual subscription to NIAF's Ambassador Magazine
Discounts for NIAF events and merchandise
Great money-saving deals through NIAF's partners, and much more!
For more information about NIAF and its membership benefits, visit www.niaf.org/join/.
Voyage of Discovery Alum?
Did you or someone you know participate in NIAF's Voyage of Discovery or NIAF's Gift of Discovery program in past years? If so, we'd love to hear from you! We're creating an alumni database and we need your help! Please email your name, Voyage of Discovery year, and any other information you'd like to share about your experience to voyageofdiscovery@niaf.org.
Shop at AmazonSmile and Support NIAF!


Support the work of NIAF at no cost to you! Go to http://smile.amazon.com/ch/52-1071723 and select the National Italian American Foundation as your charity of choice. The AmazonSmile Foundation donates 0.5 percent of the purchase price from your eligible AmazonSmile purchases to NIAF. AmazonSmile offers the same selection and low prices as Amazon, and customers can still use their Amazon account. The only difference is that, at no extra cost, customers are now also donating to a great cause!
The Italian American Podcast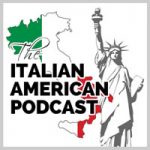 The National Italian American Foundation is proud to be the official sponsor of The Italian American Podcast, the first podcast dedicated to helping Italian Americans learn about and celebrate their heritage. Hosts Anthony Fasano and Dolores Alfieri interview celebrities and nonnas alike, bringing you an authentic Italian American experience. Listen to the Podcast's latest episodes and learn about their new "Italian American Power Hour" episodes here: http://ow.ly/qZRI301LHRm
#WeAreNIAF


Give back to the Italian American community and donate to NIAF in our #WeAreNIAF campaign. No matter how large or small, your gift allows us to provide scholarships and grants for Italian American students and continue our work in Italian cultural programs throughout the United States. Every donation counts! To learn more about what we do and how you can help, go to www.WeAreNIAF.com.
NIAF Corporate Sponsors
NIAF members, don't forget to check out all money-saving discounts, exclusive deals and membership benefits that NIAF Corporate Sponsors offer to NIAF members through your NIAF Membership Portal. Sign in with your NIAF password at: www.niaf.org/my-niaf/.
Join NIAF's Facebook community!
Like NIAF? Then "like" NIAF's Italian American, pride-studded, Facebook page to be a part of our online community! And those of you who already follow us, grazie mille for your support!
NIAF on Facebook is a rapidly growing online community with everything but your Sunday dinner table — news, views, recipes and trivia. Anything Italian, Italian American or NIAF, it's there! Plus, contests, giveaways and free tickets to shows, concerts and events across the country! Join us at www.facebook.com/niaf.org.
National Organization of Italian American Women (NOIAW)
Discover Sicily with NOIAW this fall! This exciting tour of the island with NOIAW members and friends, September 20-29, 2018, will include four-star hotels, olive oil and wine tastings, sightseeing, local (and delicious) culinary experiences and much more! Space is limited and advanced registration required; to RSVP, click here: https://bit.ly/2lHjHhx.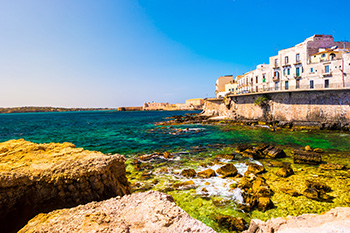 Italian American Museum of Los Angeles (IAMLA)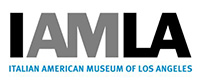 IAMLA's new exhibit Italianità: Italian Diaspora Artists Examine Identity, runs until January 13, 2019. Exploring the concept of "italianità," which translates to "Italian-ness," it features more than 20 artists whose work showcases the complex nature of the Italian diaspora and celebrates the beliefs, traditions and defining characteristics of this movement. For more information: https://bit.ly/2yRJqgB.
Cooking with Nonna: Rosella Culinary Tour
Hurry! There are only a few spots left on "Cooking with Nonna" host Rossella Rago's annual Culinary Tour to the Amalfi Coast, September 1-8, 2018, a week of native cooking and eating! The Puglia Tour in September is sold out. For more information, visit to https://bit.ly/2N8yKgK.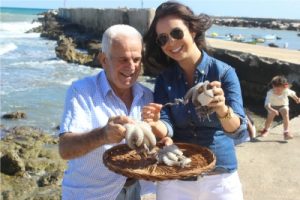 Celebration of Italian Vehicle Excellence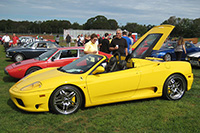 The Center for Italian Studies at Stony Brook University will host The Robert D. Cess Concorso d'Eleganza XIII Annual Celebration of Italian Vehicle Excellence and Beauty, Sunday, September 9, 10 a.m. – 1 p.m.  It will feature a display of "art forms on wheels" as a means of illustrating Italian culture. Various Italian car and motorcycle groups will be represented. Display vehicles will rally at Stony Brook University. Participation and viewing are free and open to the public. Owners of Italian vehicles interested in participating, please contact Center for Italian Studies at 631-632-7444 or josephine.fusco@stonybrook.edu. For more information, visit: https://calendar.stonybrook.edu/
Rome's Gregorian Schola Makes U.S. Debut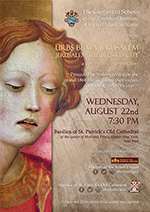 The Basilica of Saint Patrick's Old Cathedral and Friends of the Erben Organ announce that on Wednesday, August 22, at 7:30 p.m., the Pontifical Institute of Sacred Music's Gregorian Schola will perform "Urbs Beata Jerusalem" ("Jerusalem the Blessed City") at the Basilica of Saint Patrick's Old Cathedral, in New York City. The Pontifical Institute of Sacred Music, in Rome, is an institution of higher education of the Roman Catholic Church dedicated to the study of church music. The Schola participates in International Festivals of Gregorian Chant throughout Europe. This is its debut in the United States.
The Basilica of Saint Patrick's Old Cathedral is more than 200 years old and is a National Historic Landmark located in SoHo on at the corner of Mott and Prince streets.
The event is free; donations welcome. For more information, contact Jared Lamenzo at 833-68-ERBEN or music@erbenorgan.org. Also, visit: www.oldcathedral.org and Friends of the Erben Organ: www.erbenorgan.org.
Cooking Classes at Casa Belvedere
The Italian Cultural  Foundation at Casa Belvedere's Culinary Classes offer recreational and educational culinary experiences on a year-round basis. Daytime and evening classes are held in Casa Belvedere's state-of-the-art Cucina Colavita Kitchen and are available for adults and children. Upcoming adult classes: Mastering Phyllo, August 7; Cinque Terre – Tuscan flavors, August 14;   Hands-on Pasta Workshop, August 21; Italian Cheese Making Master Class, August 28. Upcoming Kids Classes: Tacos & Churros, August 6; Monkey Bread,  August 13; Mystery Cupcakes, August 20.

Casa Belvedere is also now taking registrations for its Fall "Parliamo Italiano" Language & Culture Program for children and adults for all levels of language proficiency. Classes begin the week of September 24.
For additional information, visit www.casa-belvedere.org/, call 718-273-7660 or email info@casa-belvedere.org.
Calling all Italian product vendors!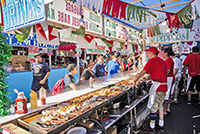 The Casa Italiana Sociocultural Center in Washington, D.C., will be hosting its annual Bella Italia Market on December 1-2, 2018, and is looking for vendors of fine Italian products such as specialty foods, ceramics, art, photography, fashion, accessories, leather goods, beauty products, fragrances, textiles and more. Click for more information on how to be a part of this wonderful event: https://bit.ly/2KXCJeO
Turn on Italics TV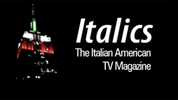 For monthly cable-TV programming for the Italian American community, tune in to Italics, the Italian American TV magazine, produced by The John D. Calandra Italian American Institute at Queens College in New York and hosted by Anthony J. Tamburri, dean of The Calandra Institute. Check your local New York and New York State cable-TV listings for Italics, or find it on CUNY-TV website, and on-demand on the YouTube channel and Facebook.
Everybody Loves Italian! On the radio!


Join hosts Frank Granieri and Dominic Mevoli to celebrate the everyday Italian American family and experience, plus interviews with personalities, stories, recipes and more! Sundays 6 a.m. and 5 p.m., on WWDB 860 AM Philadelphia; and streaming worldwide! Find them on Facebook. For more information, visit: www.everybodylovesitalian.us/.
Auguri

| | |
| --- | --- |
| | Congratulations to NIAF member Valeria Vescina on the publication of her new novel "That Summer in Puglia" (Eyewear Publishing), which was the Italian Day fiction debut at the prestigious FT Weekend Oxford Literary Festival 2018. A tale of loss and the power of love, it has received critical acclaim. Set mostly in 1980s Puglia, it reveals the region's natural beauty, excellent cuisine and wines, and its mesmerizing layers of history and culture. An author, critic and tutor, Valeria was born and brought up in Puglia, educated in Switzerland and the UK, and today lives and works in London. Available on Amazon.com. |
Support Our Sponsors
Your Italian Passport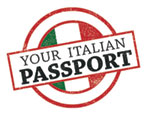 Whether you are hoping to determine if you are eligible for Italian citizenship, looking for assistance with collection of your family's vital records, or merely looking for translation of your documents in preparation for your appointment with the Italian consulate, Your Italian Passport is here to help!
Your Italian Passport is a U.S.-based company offering comprehensive services for Italian Americans seeking to obtain Italian dual citizenship. Like so many things Italian, Your Italian Passport is a business of organic roots grown over time with care and committed to giving personalized attention to each and every client.
Visit our website www.youritalianpassport.com and be on your way to living la dolce vita! As always, NIAF members receive a 10 percent discount on all services offered. A new world awaits with Your Italian Passport! Contact us today!
---
Alitalia



Alitalia unveils the new "Casa Alitalia" lounge at Rome Fiumicino Airport
Alitalia recently unveiled the new "Casa Alitalia" lounge at Rome Fiumicino Airport-Boarding Area E. With more than 10,700 square feet of space, the new lounge features 258 comfortable seats in a relaxing and comfortable space. Take the virtual tour and discover what's inside!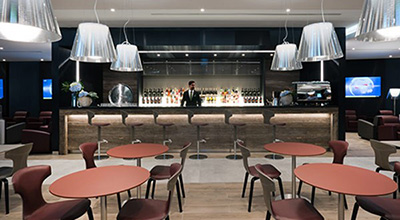 Casa Alitalia lounges are designed to convey the feeling of Italian hospitality and culinary excellence in partnership with leading Italian brands. Our lounges feature private meeting rooms, bathrooms with showers and Wi-Fi connectivity. Select lounges also offer a library and prayer and meditation areas. Our guests can also enjoy a live cooking experience twice a day, a buffet with homemade Italian specialties with gluten-free and vegetarian options.
Free Casa Alitalia access is reserved to Alitalia Freccia Alata Plus, Freccia Alata, SkyTeam Elite Plus club members; to passengers holding a Magnifica and medium-haul Business Class Alitalia ticket; and to Alitalia American Express Platinum card holders flying with Alitalia.
Read more on where to find Casa Alitalia lounges and how to purchase single admission tickets.
---
Reach more than 170,000 NIAF members and Italophile readers by
sponsoring an upcoming edition of NIAF's monthly e-Newsletter!
Contact: don@niaf.org.
NIAF e-Newsletter edited by Don Oldenburg