NIAF Anniversary Gala

Register online today for NIAF's 39th Anniversary Gala in Washington, D.C., October 24-25! This year's Gala calendar is already filling up fast with exciting celebrities and events, including a special preview screening of the highly anticipated documentary "The Italian Americans" scheduled for nationwide PBS release in early 2015. Plus, returning as masters of ceremonies will be Maria Bartiromo, NIAF Board member, Fox News Anchor and Global Markets Editor; and NIAF Celebrity Ambassador Joe Piscopo, the famed actor, entertainer and radio host!
NIAF will also be hosting its always popular Gala Wine Tasting that sells out every year! NIAF Central returns again with Italian foods, musical performances and products promising to become the piazza inside The Washington Hilton during the Gala. And, don't forget to bring along what's on your mind about the Italian American community to our annual NIAF—Ieri, Oggi, Domani town meeting!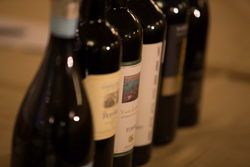 Special Announcement!
NIAF's "The Wildest Comes to Washington" Casino Night, on Friday, October 24, of the Gala weekend, promises to be one wild evening! Featuring open bar, heavy hors d'oeuvres, dancing, raffles and prizes, and plenty of action at the casino tables, the evening's gonna bust open when Louis Prima Jr. and the Witness bring their high-energy big-band jazz sound to the stage! Open to the public!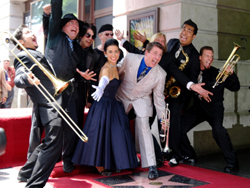 CLICK HERE to reserve your Gala seats today! CLICK HERE for sponsorship information.
Voyage of Discovery and Scholarship Alumni Gala Reunion!
Did you participate in NIAF's Voyage of Discovery or NIAF's Gift of Discovery program in past years? If so, we'd love to hear from you! During this year's Anniversary Gala, NIAF will be hosting a reunion of Voyage of Discovery and Scholarship recipient alums at a special youth wine tasting event! For special Youth Reunion Gala discount registration, CLICK HERE or for more information contact Gabriella Mileti, director of programs, at gmileti@niaf.org.
We're also creating an alumni database. We don't want our educational program alums to miss out on everything that's happening at NIAF! Please contact Gabriella Mileti, director of programs, at gmileti@niaf.org with your current contact information.
Drive for Show, Putt for…NIAF!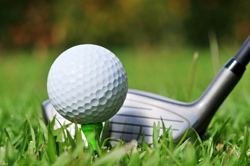 Golfers! You're running out of time to sign up for NIAF's 10th Annual New York Golf Tournament on Monday, August 11, at the Old Westbury Golf & Country Club in Old Westbury, N.Y. The tournament benefits the Foundation's scholarship and educational programs for the New York area. Registration and breakfast at 10:30 a.m. Foursome packages include shotgun start at noon; cocktails, awards and raffle, and dinner. Sponsorships available. For more information, contact Nicholas R. Caiazzo at Nicholas.Caiazzo@wilsonelser.com or call 212-915-5121.
Tasting in the Vineyards—Napa Valley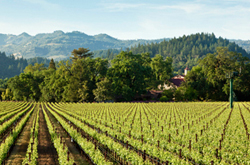 Cross a discerning oenophile with an enthusiastic Italophile and you get the "Tasting in the Vineyards," the NIAF reception at the Charles Krug Winery in Napa Valley on August 23, 4 – 6 p.m. Join NIAF Area Coordinator Angelina Mondavi, who is at the forefront of a new generation of winemakers in Napa Valley, for an exclusive wine-tasting opportunity. For more information and to reserve your spot, visit www.niaf.org/events/tasting-vineyards/.
The 20th annual "Let the Music Play!" Concert
One of New England's most beloved annual musical events is back! On Saturday, August 23, join hostess Eva Franchi, wife of the late great romantic tenor Sergio Franchi, as featured guests and world-class singers pay tribute to Sergio's life with song. The concert annually takes place at the 240-acre Franchi Estate in Stonington, Conn., and sells out each year with more than 4,000 people expected. So don't wait to order your tickets!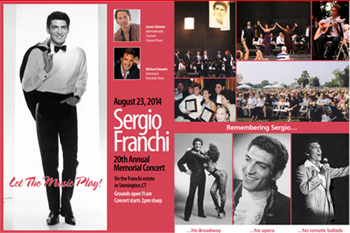 Doors open at 11 a.m., concert begins at 2 p.m. For more information and to purchase tickets, call 860-535-9429 or visit www.sergiofranchi.com.
NIAF on Facebook! Help us go past 70,000 likes!
Please take a look and "like" NIAF's entertaining, engaging, informative and full-of-Italian-American-pride Facebook page. And those of you who regularly do, grazie for your support! NIAF on Facebook is a rapidly growing online community with an insatiable appetite for news, views, recipes, and trivia—anything Italian and Italian American! Plus, contests and free tickets to shows, concerts and events across the country! Easy to find at www.facebook.com/niaf.org.
Bracco Foundation/NIAF Scholarship Call for Submissions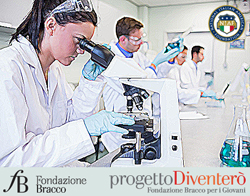 Do you or someone you know hold a post-graduate degree (Ph.D., M.D. or MSc) with expertise in endocrinology or nutrition? And are no more than 35 years old? If so, you may qualify for the $100,000 scholarship offer by the Bracco Foundation in cooperation with NIAF and dedicated to the study of "Iodine-Deficiency Awareness among Healthcare Professionals and Mothers in the U.S.A." Submit applications by September 30, 2014. For more information, contact Gabriella Mileti at gmileti@niaf.org.
AIFIC Inaugural Benefit Dinner
The American Initiative for Italian Culture provides for cultural exchange and strengthens the relationship between the American and Italian people by promoting the arts and Italian culture. The AIFIC will host an inaugural benefit cocktail buffet (provided by Chef Fabio and Maria Trabocchi) on Thursday, September 18, from 6:30-9 p.m., at Fiola Restaurant Roof Top in Washington, D.C. For more information, call 202-460-5472.
August Events at Casa Belvedere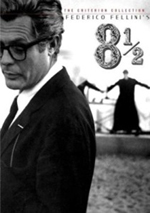 The Italian Cultural Foundation at Casa Belvedere, located on Staten Island, N.Y., offers a wide variety of educational and cultural events. In August, it continues its summertime Cinema Sotto Le Stelle 2014: Outdoor Italian Film Festival. On Thursday,  August 7 at 8 p.m.: "Otto e mezzo" (1963), the classic Fellini film starring Marcello Mastroianni. On Thursday, August 14 at 8 p.m.: Director Matteo Garrone's 2012 film "Reality." On Thursday, August 21 at 8 p.m.: Director Pier Paolo Pasolini's neorealist 1962 film "Mamma Roma." For more information on the festival, other upcoming events or to subscribe to the mailing list call 718-273-7660, e-mail info@casa-belvedere.org or visit the website at www.casa-belvedere.org.
Last Chance: Ralph Fasanella Exhibit at Smithsonian
Last chance to view the outstanding "Ralph Fasanella: Lest We Forget" exhibit at the Smithsonian American Art Museum, in Washington, D.C. The show closes August 3. It celebrates the 100th anniversary of the birth of Ralph Fasanella's birth, the son of Italian immigrants and a self-taught folk-primitive artist, considered one of the most important folk painters in American art. For more information: http://bit.ly/1hlnTHC.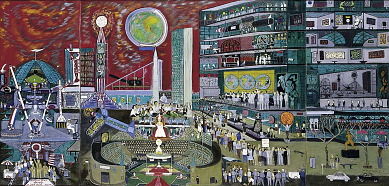 Titian's Danaë at the National Gallery of Art
Italy has lent its prized Titian painting, Danaë (1544–1545), to the National Gallery of Art in Washington, D.C. One of the most sensual paintings of the Italian Renaissance, it will be on exhibit in the National Gallery's West Building through November 2 in celebration of the beginning of Italy's presidency of the Council of the European Union. For more information, visit: www.nga.gov/content/ngaweb/exhibitions/2014/titians-danae.html.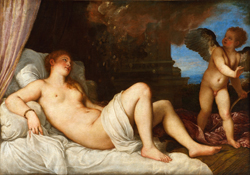 Danaë (courtesy of Capodimonte Museum, Naples, via National Gallery of Art)
Italian Futurism Art at the Guggenheim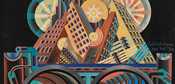 Final month to experience he unusual exhibit at New York City's Guggenheim Museum: "Italian Futurism, 1909–1944: Reconstructing the Universe." The first comprehensive overview of Italian Futurism presented in the United States, the exhibition includes more than 300 works encompassing not only painting and sculpture, but also architecture, design, ceramics, fashion, film, photography, advertising, free-form poetry, publications, music, theater, and performance. Through September 1. For more information, visit: http://bit.ly/1lC5Bdw.
Cleveland Italian Film Festival 2014

The Cleveland Italian Film Festival 2013 showcases award-winning films from Italy at the Cedar Lee Theater, Atlas Cinemas Eastgate and the Capitol Theater, in Cleveland, September 18 through October 9. Pre-film dinners are 5:30-7:30 p.m. Tickets for films and pre-parties on sale now. The film festival sells out early each year so don't wait. For ticket information please call: 216-456-8117 or visit https://www.facebook.com/pages/CLEVELAND-ITALIAN-FILM-FESTIVAL/113260022028374
Vendemmia da Vinci—Wilmington, Del.
"Vendemmia da Vinci, a fall festival celebrating the centuries-old tradition of the Italian Grape Harvest, will be held on Sunday, October 12, at Tubman Garrett Park in Wilmington, Del., from 2- 6 p.m. Enter our home-made Gravy or Wine contest and enjoy the best Italian cuisine from area restaurants. Visit www.societadavinci.com for more info or call 302-356-1813.
Cooking with Nonna — Sorrento Tour
Last chance to treat yourself or a loved one to a week in foodie paradise! Join Rossella Rago's "Sorrento with Rossella" Culinary Tour in Sorrento, Italy, from Aug. 30 to Sept 6, and indulge in the traditional masterpiece dishes of Campania, made with the highest quality local and seasonal ingredients. Accommodations will be provided by Divine Amalfi Villas. Only a few spots remain! Visit www.cookingwithnonna.com.
Everybody Loves Italian! On the radio!


Join hosts Frank Granieri and Dominic Mevoli to celebrate the everyday Italian American family and experience, plus interviews with personalities, stories, recipes, and more! Sundays 6 a.m. and 5 p.m. on WWDB 860 AM Philadelphia; and streaming worldwide! Find and "like" them on Facebook at www.facebook.com/EverybodyLovesItalian. And for more information, visit: www.everybodylovesitalian.us/.
Turn on Italics TV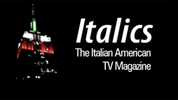 For monthly cable-TV programming for the Italian American community, tune in to Italics, the Italian American TV magazine, produced by The John D. Calandra Italian American Institute at Queens College in New York and hosted by Anthony J. Tamburri, dean of The Calandra Institute. Check your local New York and New York State cable-TV listings for Italics, or find it on CUNY-TV website (www.qc.edu/calandra), and on demand on the YouTube channel (www.youtube.com/italicstv), and Facebook (www.facebook.com/pages/Italics/101715547301).
Tune in!
Listen to Bel Paese Internet Radio! A program for Italian American communities across the United States and Canada, it runs from 8 a.m. to 11 p.m. daily and features Italian music, sports and community news. Visit www.tuneintoitaly.com/ on your computer, mobile device, iPad or internet radio. If your internet radio receiver doesn't carry this station, contact the manufacturer to ask that Bel Paese Radio be added to its stations.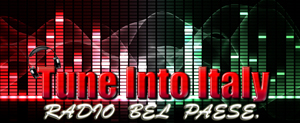 Recoup—Shopping for Your Cause! Raise funds to support NIAF's mission while shopping for great deals on everything from dining specials to travel deals. Just register for free at Recoup, choose your city for location-specific deals, then shop by the type of deal you want. When you purchase something, a portion of the proceeds goes to your designated nonprofit group. Please designate NIAF! It's like Groupon and Living Social, except while helping yourself, you're also helping your charitable cause. Get started at www.recoup.com/shop/org/NIAF.


Read Diplomatic Courier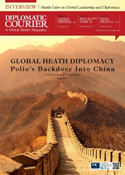 Interested in global affairs and foreign policy? The Diplomatic Courier is an independent magazine that covers all that and more. In the July/August 2014 issue: Global Health Diplomacy—Polio's Backdoor Into China; Shafik Gabr on Global Leadership and Diplomacy; a Guide to the Edward Snowden Anniversary; and Asian Cities—At the Intersection of Urbanization and Climate Change.  Look for the new issue on newsstands or at www.diplomaticourier.com.
| | |
| --- | --- |
| | Congratulations to NIAF Board member Anita Bevacqua McBride who was recently reappointed by the President of the United States as a member of the J. William Fulbright Foreign Scholarship Board. Currently an Executive in Residence at the School of Public Affairs at American University, she was first appointed to the J. William Fulbright Foreign Scholarship Board in 2009. |
|   | Congratulations to NIAF Patron member Anthony Julian Tamburri on his appointment by The Board of Trustees of The City University of New York as Distinguished Professor of European Languages and Literatures at Queens College. The Dean of the Calandra Institute, he is internationally recognized for his scholarly contributions to Italian and Italian American Studies. |
|   | Congratulations to NIAF member and author Joseph Luzzi on the publication of his new memoir "My Two Italies" (Farrar, Straus and Giroux; $23). A professor of Italian at Bard College and award-winning author of "Romantic Europe and The Ghost of Italy," Luzzi tells the story of his Italian family's immigration from Calabria and shares insights into the turbulence and dichotomies of life in Italy today. The book is available at bookstores and on Amazon.com. For more information, visit http://josephluzzi.com/calendar/. |
|   | Congratulations to NIAF member Mary Menniti on the popular success of her Italian Garden Project, and most recently her Fig Tree Growing classes scheduled in Pittsburgh and New York City. Mary's mission is to celebrate the joy and wisdom inherent in the traditional Italian American vegetable garden, preserving this heritage and demonstrating its relevance for reconnecting to our food, our families, and the earth. Look for Mary teaching how to grow figs at NIAF's headquarters on Saturday, October 4, and at NIAF Central during the Anniversary Gala in October! For a schedule of upcoming classes and more information, visit http://www.theitaliangardenproject.com/. |
Join NIAF Today!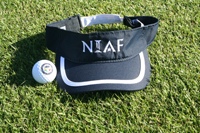 Time to embrace your family heritage and support the Italian American community. NIAF's core mission to preserve Italian American heritage, to strengthen the ties that bind the United States and Italy, and support through scholarships, grants and other programs the education of new generations of Italian Americans. By joining, you not only will help us fulfill that mission but you'll also enjoy many new member benefits, including:
• Opportunities to network with prominent political and business leaders
• Cultural and educational events
• Access to NIAF's member-only website pages
• Annual subscription to NIAF's Ambassador magazine
• Discounts on NIAF merchandise
• Great money-saving deals through NIAF's partners, and much more!
To learn more about NIAF and its exciting new benefits, visit www.niaf.org/membership.
NIAF and PERILLO TOURS
Welcome to the September 2014 Region of Excellence Tour—A Journey to Campania. Sept 3-14, 2014 — Limited Availability — 10 Days/8 Nights. Give your family the gift of heritage this holiday season! Rome, Naples, Pompeii, Capri, Paestum and Sorrento! Includes an optional day of genealogy research. Join NIAF and Perillo Tours on a once in a lifetime trip to the 2014 Region of Honor—Campania. Enjoy the region's dramatic highlights, including history, culture and cuisine. Exclusive insiders access for NIAF members. Optional excursion from Sorrento to trace your heritage and visit your family's hometown. Land Price—$3,599 per person; Single supplement—$699. Air rates available from most gateways. For trip information and registration, visit: www.perillotours.com/groups/niaf/ Visit us at perillogroups.com; email at groups@perillotours.com; or call 855-PT-GROUP (1-855-784-7687) for additional information. Can't join us on our journey? For NIAF  Members Only, book any Perillo Tours or ItalyVacations.com program (a $2,500 value per couple) and receive $100 per person. Promo Code: NIAF.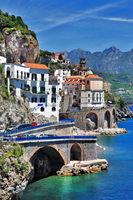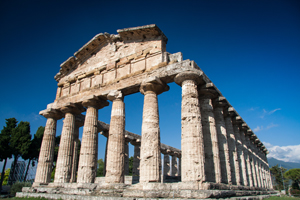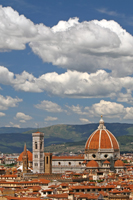 Support Our Sponsors

Italia! Magazine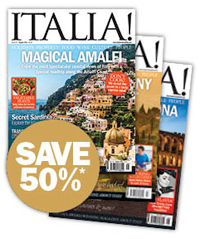 Italia! is the award winning magazine for everyone who has a passion for Italy. Each month, you'll find a wide variety of beautifully photographed and intelligently written articles to inspire and inform you. Covering every aspect of Italian life, from travel, holidays and property to food, wine and culture, we bring Italy closer to English-speaking readers across the world. Subscribe to Italia! today and as a member of the NIAF you get 50% off the cover price!* That's just $33 every 6 issues, rather than $66. *Offer available to North American residents only. Your subscription will start with the next available issue. Continuous Credit Card payment only.
Your Italian Passport
Whether you are hoping to determine if you are eligible for Italian citizenship, looking for assistance with collection of your family's vital records, or merely looking for translation of your documents in preparation for your appointment with the Italian consulate, Your Italian Passport is here to help! Your Italian Passport is a U.S.-based company offering comprehensive services for Italian Americans seeking to obtain Italian dual citizenship. Like so many things Italian, Your Italian Passport is a business of organic roots grown over time with care and committed to giving personalized attention to each and every client. Visit our website www.youritalianpassport.com and be on your way to living la dolce vita! As always,
Ville in Italia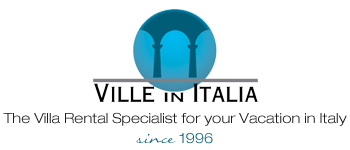 NIAF members receive a 10 percent discount on all services offered. A new world awaits with Your Italian Passport! Contact us today!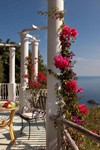 Ville in Italia is the villa rental specialist for vacations in Italy since 1996 offering more than 500 prestigious villas and apartments located all over Italy: Amalfi Coast, Italian Lake District, Venice, Tuscany, Umbria, Apulia, Basilicata, Sicily and more. The accommodation offered by Ville in Italia is distinguished by highly diversified proposals that are able to satisfy every market segment according to the target typology and level of service required. Discover more on www.villeinitalia.com. We are pleased to assign NIAF members a Preferential Code that represents a 10 percent discount on all Ville in Italia vacations: It is also valid for special offers. To request the code, please contact Stephanie Gordon at 202-939-3107 or sgordon@niaf.org. For further information, please contact us at booking@villeinitalia.com.
 Alitalia's Magnifica Summer Sale Fares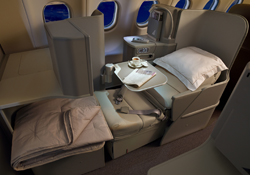 Travel in style this summer with Alitalia's business class fares starting at $3,004 round-trip! Magnifica—Alitalia's Business Class cabin on intercontinental routes—delivers maximum comfort and a sophisticated travel experience. Flying in Magnifica means traveling in elegance. Magnifica seats on the newly reconfigured B777 as well as the A330 aircraft convert to fully-flat beds, which recline to 180 degrees, and offer in-seat work and entertainment options. The cabin configuration offers travelers all-aisle seating. Service in Magnifica on all aircraft includes award-winning menus featuring regional Italian cuisine, linens designed by Italian luxury brand Frette, tableware designed by Richard Ginori, and an amenity kit with personal care items created by Salvatore Ferragamo. To see the Magnifica offers, visit http://bit.ly/1pzZumg.
Reach 57,000 NIAF members and Italophile readers by sponsoring an upcoming edition of NIAF's monthly e-Newsletter! Contact Don at don@niaf.org.
 NIAF e-Newsletter compiled and edited by Don Oldenburg enews@niaf.org