#WeAreNIAF 
Be a part of something bigger – give back to the Italian American community and donate to NIAF in our #WeAreNIAF campaign. Your gift allows us to provide scholarships and grants for Italian American students, as well as continue our work in cultural programs throughout the United States. Every donation counts! To learn more about what we do and how you can help, go to www.WeAreNIAF.com.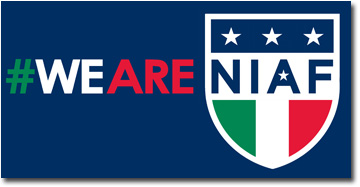 It's Here – This Month! The NIAF New York Gala 
It's officially NIAF New York Gala month! Get your tickets now for our 2016 NIAF New York Gala — the event sells out every year! We're returning to the legendary Cipriani 42nd Street this month in the heart of the Big Apple on Thursday, April 28, for an evening of entertainment, food, high-powered networking, and Italian American culture!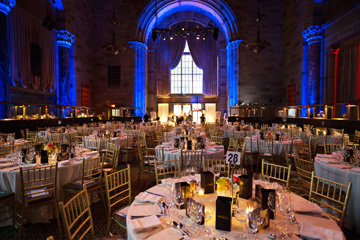 And check this out: One of this year's illustrious honorees, whom you can congratulate personally at the Gala, will be inducted this July into the Major League Baseball Hall of Fame in Cooperstown! But Mike Piazza is just one of our seven remarkable Italian American honorees you'll want to get to know.
For tickets, sponsorship information and more on the event, visit www.niaf.org/nyc or contact Andrea Bartlett at 202-939-3118 or abartlett@niaf.org.
Apply to the NIAF Congressional Fellowship Program!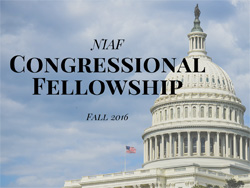 Apply to our new NIAF Congressional Fellowship Program for college students! Beginning in fall 2016, NIAF will place outstanding Italian American college students and recent graduates in offices of members of the Italian American Congressional Delegation (IACD) on Capitol Hill, in Washington, D.C. Includes $1,000 stipend. For more information on the program and how to apply, go to http://ow.ly/1039LM.
Join NIAF Today!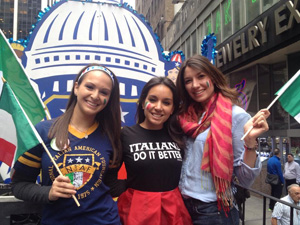 Do you want to leave an Italian American legacy? Now's the time to join the National Italian American Foundation! Membership with NIAF allows you to celebrate your family heritage and support the Italian American community. Our core mission is to preserve Italian American heritage, strengthen the ties that bind the United States and Italy, and support through scholarships, grants and other programs the education of new generations of Italian Americans. By joining, you not only will help us fulfill that mission but you'll also enjoy many new member benefits, including:
Opportunities to network with prominent political and business leaders
Cultural and educational events
Access to NIAF's member-only website pages
Annual subscription to NIAF's Ambassador Magazine
Discounts for NIAF events and merchandise
Great money-saving deals through NIAF's partners, and much more!
For more information about NIAF and its exciting new benefits, visit www.niaf.org/join.
NIAF Announces Its Corporate Sponsors
NIAF is proud to announce its new Corporate Sponsors! Take a look at the money-saving discounts and exclusive deals they offer to NIAF Members through you're the NIAF Membership Portal. Our newest Corporate Sponsors include: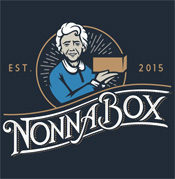 Be a part of NIAF's Facebook community!
Check out and "like" (or "love" "wow" or "haha") NIAF's full-of-Italian-American-pride Facebook page to be a part of our online community! And those of you who already follow us, grazie for your support!
NIAF on Facebook is a rapidly growing online community with everything but your Sunday dinner table — news, views, recipes and trivia. Anything Italian, Italian American or NIAF, it's there! Plus, contests and free tickets to shows, concerts and events across the country, such as Pasquale Esposito, the famed Italian tenor on PBS, coming soon to Washington, D.C. Join us at www.facebook.com/niaf.org.
Voyage of Discovery Alum? 
Did you or someone you know participate in NIAF's Voyage of Discovery or NIAF's Gift of Discovery program in past years? If so, we'd love to hear from you! We're creating an alumni database and we need your help! Please send your current contact information to Gabriella Mileti, Director of Programs, at gmileti@niaf.org.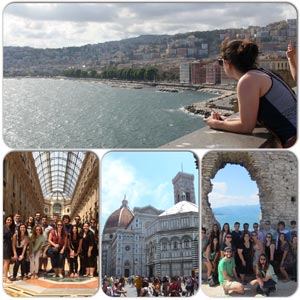 European Union National Institutes for Culture (EUNIC) Event
The Embassy of Italy, the Georgetown University Italian Research Institute, the Italian Cultural Institute, and the Embassy of Spain are hosting a conference titled, "The Art of Conservation: Protecting & Preserving our Cultural Heritage," as part of a series of events launched by 2016 EUNIC Washington, D.C., on April 4 at 5:30 p.m. For more information on the event and how to register, go to http://ow.ly/102Mn7.
Photography for Wine Lovers Workshop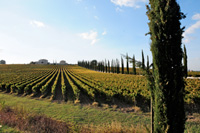 Internationally acclaimed husband-and-wife photographers and authors Frank Van Riper and Judith Goodman will host a two-part photography workshop on May 10 from 6:30-8:30 p.m. in Washington, D.C., and May 14 from 11:45 a.m.-3 p.m. in Delaplane, Va. The package includes photography lectures and a visit to a local Virginia winery. The photography power couple's feature on taking better photographs in Italy was in our Spring 2016 Ambassador Magazine. For more information on the workshop and how to register, go to http://ow.ly/100N4P.
Cooking with Nonna: Rosella Culinary Tour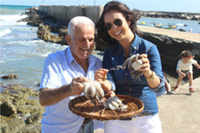 Rossella Rago of Cooking with Nonna will lead her annual Culinary Tour to the southern Italian region of Puglia this year, September 10-17. The trip will allow guests to explore Rossella's native region, learning, cooking, and eating all Puglia has to offer. For more information, go to http://ow.ly/100Kix.
Giada Valenti in Concert! 

PBS' singing sensation, Giada Valenti, will be in concert at The Town Hall in New York City, on Saturday, April 30! A native of Venice, Valenti will be singing her own renditions of American and Italian hits of the '60s, '70s, and '80s – a show you don't want to miss! For more information, call 212-840-2824 or go to www.giadavalenti.com.
The Calandra Italian American Institute


The Calandra Italian American Institute will be a hosting a discussion on the first long-lasting Italian language newspaper in the United States on April 7, 6-7 p.m. The discussion will explore how the newspaper reported historical events in the 1800s, from the Italian Risorgimento to the U.S. Civil War. To RSVP, call 212-642-2094; for more information, go to http://ow.ly/100w5X.
National Organization of Italian American Women (NOIAW) 
Join NOIAW for its 35th Anniversary Luncheon at the St. Regis in New York City on April 16, at 11:30 a.m. The event, which is sponsored by NIAF, will honor Alisyn Camerota and Jeanne Mariani Sullivan. For more information, or to purchase tickets or sponsorships, call NOIAW at 212-642-2003 or go to http://ow.ly/100D5R.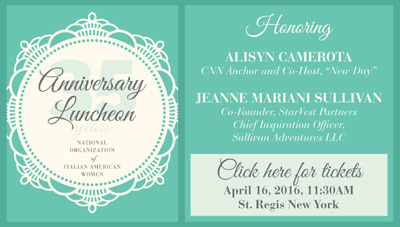 Casa Italiana Zerilli-Marimò 

Casa Italiana Zerilli-Marimò will host a book presentation and panel discussion titled, "Writings on the Sisters of San Luca and their Miraculous Madonna," on April 12, at 6:30 p.m. The event will focus on creative expression by Italian women in the early modern and modern eras. For more information or to reserve a seat, go to http://ow.ly/100yGT.
Center for Italian Studies at Stony Brook University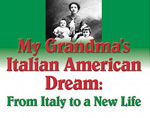 Join the Center for Italian Studies at Stony Brook University on April 4 at 2:30 p.m. for a film screening titled, "My Grandma's American Dream: From Italy to a New Life." The film, written and produced by Professor Anthony Di Franco, captures the experience of the several million Italians who immigrated to America in the early 1900s — focusing on the filmmaker's own family history. For more information on the event, go to http://ow.ly/100GNo.
Everybody Loves Italian! On the radio! 


Join hosts Frank Granieri and Dominic Mevoli to celebrate the everyday Italian American family and experience, plus interviews with personalities, stories, recipes and more! Sundays 6 a.m. and 5 p.m. on WWDB 860 AM Philadelphia; and streaming worldwide! Find them on Facebook at www.facebook.com/EverybodyLovesItalian. For more information, visit: www.everybodylovesitalian.us/.
Turn on Italics TV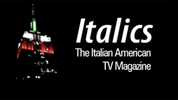 For monthly cable-TV programming for the Italian American community, tune in to Italics, the Italian American TV magazine, produced by The John D. Calandra Italian American Institute at Queens College in New York and hosted by Anthony J. Tamburri, dean of The Calandra Institute. Check your local New York and New York State cable-TV listings for Italics, or find it on CUNY-TV website (www.qc.edu/calandra), and on demand on the YouTube channel (www.youtube.com/italicstv), and Facebook (www.facebook.com).
Shop at AmazonSmile and Support NIAF! 


Did you know that when you shop online at Amazon, a portion of your purchase price can support the work of NIAF! Simply, go to http://smile.amazon.com/ch/52-1071723 and select the National Italian American Foundation as your charity of choice and the AmazonSmile Foundation will donate 0.5 percent of the purchase price from your eligible AmazonSmile purchases to NIAF. AmazonSmile offers the same selection and low prices as Amazon and customers can still use their Amazon account, the only difference is customers are now also donating to a great cause!
| | |
| --- | --- |
| | Congratulations to NIAF Vice Chair and Board Member, the Honoroable Patricia de Stacy Harrison, president and chief executive officer of the Corporation for Public Broadcasting, who will be presented the Promise of America Award by Gen. Colin L. Powell on April 20 for her efforts in improving U.S. high school education with her work in media. |
|   | Congratulations to NIAF Board Member Robert Allegrini, vice president of Corporate Communications—The Americas for Hilton Worldwide, who was named as one of the Top 25 Most Extraordinary Minds in Sales, Marketing and Revenue Optimization. Read more here: http://ow.ly/1030kZ. |
|   | Congratulations to NIAF Board Member Dr. Antonio Giordano on the publication of his study, which showed the link between obesity and treatment outcomes in breast cancer patients. The study was published in the international journal, "Cancer Biology and Therapy." Read more about his research at http://ow.ly/102ZFe. |
|   | Congratulations to NIAF Board Member Joseph H. Moglia, Coastal Carolina's Head Football Coach, on leading the Chanticleers to unprecedented success this year. On April 21, he will be honored for his accomplishments with the 2016 South Carolina Football Hall of Fame Humanitarian of the Year Award. For more information, go to http://ow.ly/102VqI. |
|   | Congratulations to former NIAF Board Member Rocco B. Commisso, chairman and chief executive officer of Mediacom Communications, as he and his team celebrate a milestone marking the 20th anniversary of its first cable-system acquisition. To take a look back at Mediacom's two decades in the cable business, visit http://ow.ly/102Tsb. |
|   | Congratulations to NIAF member Allan Topol on the publication of his new novel, "The Italian Divide." A national bestselling author, Topol has published 12 geopolitical thriller novels; his most recent novel combines the history and current political situation of Italy. The book is available on Amazon, Barnes & Noble, and the author's website: www.AllanTopol.com. |
|   | Congratulations to NIAF member Fay Picardi on the publication of her new historical fiction novel, "Simonetta," based on the life of Simonetta Vespucci — the muse of famed Renaissance artist Sandro Botticelli and the model for his iconic painting "Birth of Venus." The book is available on Amazon. |
| | Congratulations to NIAF member Teresa Fava Thomas on the publication of her new book, "The Reluctant Migrants: Migration from the Italian Veneto to Central Massachusetts." Thomas' book explores northern Italian immigration to the United States, a relatively unexamined topic since most research focuses on southern Italy. The book is available on Amazon. |
Support Our Sponsors
Your Italian Passport


Whether you are hoping to determine if you are eligible for Italian citizenship, looking for assistance with collection of your family's vital records, or merely looking for translation of your documents in preparation for your appointment with the Italian consulate, Your Italian Passport is here to help!
Your Italian Passport is a U.S.-based company offering comprehensive services for Italian Americans seeking to obtain Italian dual citizenship. Like so many things Italian, Your Italian Passport is a business of organic roots grown over time with care and committed to giving personalized attention to each and every client.
Visit our website www.youritalianpassport.com and be on your way to living la dolce vita! As always, NIAF members receive a 10 percent discount on all services offered. A new world awaits with Your Italian Passport! Contact us today!
Alitalia



Browse offers to Italy, Europe and beyond and experience the best in Italian comfort and hospitality when traveling in Alitalia's Long Haul Economy Class. With daily flights from the United States, it is your time to see the world, while flying in style and comfort!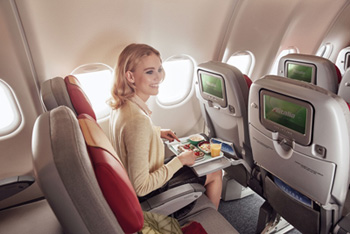 Long Haul Economy Class Features
Mobile/Web Check-In
Redesigned cabins and seats with Frette covers
Hot meals based on flight length, with a focus on traditional Italian favorites, along with sweet and savory snacks
Herbal beverages, wine and Lavazza coffee and cappuccino prepared at the moment
Wide selection of in-flight entertainment
Wi-Fi connectivity and international roaming on selected aircraft *
Opportunity to earn miles for every flight taken, based on distance traveled and fare purchased
* Service available at a cost
SIGN UP TO RECEIVE ALITALIA'S NEWSLETTER
Be the first to receive Alitalia's latest news and offers. Visit Alitalia on the web and join today!
Alitalia operates daily nonstop flights from New York to Milan and Rome, and nonstop flights from Boston, Miami and Toronto to Rome and seasonal nonstop flights from Los Angeles and Chicago to Rome. On June 16, 2016, Alitalia will begin nonstop flights from Mexico City to Rome three times a week (Tuesday, Thursday and Sunday).
---
Reach more than 100,000 NIAF members and Italophile readers by
sponsoring an upcoming edition of NIAF's monthly e-Newsletter!
Contact: don@niaf.org.
NIAF e-Newsletter compiled and edited
by Danielle DeSimone