—————————————————————————-
NIAF New York Spring Gala: Register Now!
Hurry! You only have until noon tomorrow, April 2, to buy your tickets for NIAF's New York Gala! Join us on Thursday, April 3, at the legendary Cipriani 42nd Street in the heart of New York City for what has become the don't-miss Italian American event in the Big Apple! Entertaining at the Gala will be Louis Prima Jr. and the Witnesses!

And if networking is on your agenda, imagine the guest list that'll be showing up to honor these distinguished honorees: renowned chef and TV personality Mary Ann Esposito; EY Global Managing Partner—Client Services Carmine Di Sibio; Gensler Managing Principal Joseph Brancato; and PS&S Global LLC CEO and President General Frank Libutti.
Cocktail reception at 6:30 p.m.; dinner at 7:30 p.m. For more information, visit www.niaf.org/nyc. For ticket and sponsorship information, contact Jerry Jones at 202-939-3102; jerry@niaf.org.



Spring 2014 Issue of Ambassador Magazine has arrived!
Surfing in Italy? Sì! Italy's making waves – in water and in film. Don't miss that story and others, including wood-fired brick pizza ovens made in Maryland, novel scenes in Rome, and the Italian Mt. Rushmore connection; plus: books reviews, "La Grande Bellezza," Bottega NIAF and much more! Don't get Ambassador? It's one of many NIAF membership benefits. Join NIAF today and start getting your FREE copy of Ambassador in the mail!

Bracco Foundation/NIAF Scholarship Call for Submissions
The Bracco Foundation in cooperation with NIAF is pleased to announce a $100,000 scholarship dedicated to the study of "Iodine-Deficiency Awareness Among Healthcare Professionals and Mothers in the U.S.A."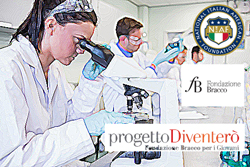 Italian Americans and Italian citizens with permanent residency in the United States, who hold post- graduate degrees including a Ph.D., M.D. or MSc, have an expertise in endocrinology or nutrition, and are no more than 35 years of age at the time of the application deadline, are invited to submit their applications. The deadline to apply is June 20, 2014. For more information, contact Gabriella Mileti, director of programs, at
gmileti@niaf.org
.
Voyage of Discovery Alumni Lost and Found!
Did you or someone you know participate in NIAF's Voyage of Discovery or NIAF's Gift of Discovery program in past years? If so, we'd love to hear from you! We're creating an alumni database and we need your help! We don't want our educational program alums to miss out on everything that's happening here at NIAF! Please contact Gabriella Mileti, director of programs, at
gmileti@niaf.org
with your current contact information.
International Culinary Center Scholarship

The New York Times called Marcella Hazan "The Queen of Italian Cuisine." After Hazan's passing last November, the culinary community decided to create a scholarship in her honor for the Italian Culinary Experience course at the International Culinary Center in New York City. The course runs 28 weeks and offers the opportunity to study abroad in Parma and intern with a highly rated Italian chef. For more information, visit
http://bit.ly/1m6DpLS
.
Italian Summer Camp for Kids in DC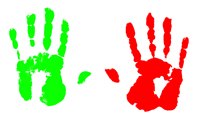 Italians in DC will host an Italian-language summer camp for kids this year, running for six weeks starting on June 23. The camp's theme will be "Pinocchio Hip Hop," and activities include theater, art, music, food and sports—with everything in Italian!
Registration deadline is April 19. Cost is $350 for one week ($300 for members of Italians in DC) or $900 for three weeks ($850 for members). For more information, visit http://bit.ly/1j4AkvR.

Italian Film Festival USA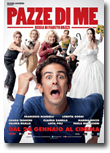 Fifteen films, 11 cities, 4 weeks. It's an Italian film lover's dream. This multi-city festival will present the U.S. premieres of award-winning Italian films beginning March 27 and running through April 26. Pittsburgh, Detroit, Cleveland, Chicago, Milwaukee and six other cities will host the screenings, which include dramas, comedies and documentaries.
Admission is free! Films are in original language with English subtitles. For more information and to find out what's playing near you, visit www.italianfilmfests.org.

Ralph Fasanella Exhibit Opening
Celebrating the 100th anniversary of the Ralph Fasanella's birth, the exhibit "Ralph Fasanella: Lest We Forget" will display works from the artist's career at the Smithsonian American Art Museum, in Washington, D.C., from May 2 until August 3. Fasanella, the son of Italian immigrants and a self-taught folk-primitive artist, is considered one of the most important folk painters in American art.
Public programs related to the exhibition at the Smithsonian American Art Museum include a performance of the 21st Century Consort music ensemble on April 26 at 4 p.m.; an exhibition discussion with curator Leslie Umberger and donor Marc Fasanella on May 2 at 6:30 p.m.; and a Mother's Day Family Celebration on May 10 from 11:30 a.m. – 3 p.m. For more information: http://americanart.si.edu

Italian Futurism Art at the Guggenheim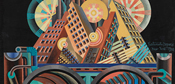 On exhibit through September 1 at New York City's Guggenheim Museum: "Italian Futurism, 1909–1944: Reconstructing the Universe." The first comprehensive overview of Italian Futurism presented in the United States, the exhibition includes more than 300 works encompassing not only painting and sculpture, but also architecture, design, ceramics, fashion, film, photography, advertising, free-form poetry, publications, music, theater, and performance. For more information, visit: www.guggenheim.org.

April Events at Stony Brook University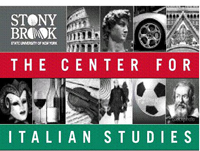 The Center for Italian Studies at Stony Brook University will host several events on campus in April. All events are free and open to the public: April 3 at 1 p.m. — Gradiva International Poetry Society, "Christ in Concrete by Pietro Di Donato, From Novel to Film"; April 21 at 5:30 p.m. — Joseph Tromba Lecture Series Event, "Italian Politics and Immigration in North and South America (1861-1914)"; April 24 at 4 p.m. —Joseph Tromba Lecture Series Event, "Long Island Italian Americans: History, Heritage and Tradition," with Dr. Salvatore La Gumina; April 30 at 4 p.m. — Film presentation: "Finding the Mother Lode: Italian Immigrants in California." Post-screening discussion with the directors, Gianfranco and Suma Norelli.
All events are held at the Frank Melville Memorial Library at Stony Brook University. For details, call 631-632-7444 or visit www.stonybrook.edu

Attention AP Italian Students!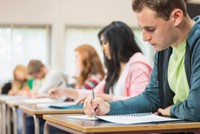 The Italian Language Foundation (ILF) offers a financial award for students who excel on The College Board's Advanced Placement (AP) Test in Italian Language and Culture. The Dante Award for Excellence is given to student members of the ILF who score a three ($75), a four ($100), or a five ($200) on the AP Italian exam given in May 2014.
Students can become ILF members for free via the ILF website (www.ilf.org). Students must submit their scores to the ILF via the College Board's score reporting service using the ILF's college code (7202). The Dante Award for Excellence is part of the ILF's programming to build participation in the United States and abroad in AP Italian. For more information, visit: www.ilf.org.

ACTFL Italian Language Teacher Workshops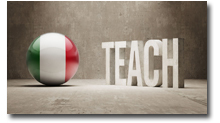 The American Council on the Teaching of Foreign Languages (ACTFL) will conduct full day workshops on developing and assessing communication skills, followed by a half-day workshop to train teacher-leaders to continue professional development locally.
The Italian Language Foundation underwrites the cost of workshops for middle and high school teachers of Italian. A $25 teacher membership in the ILF is a condition for participation. Teachers can become ILF members via the ILF website. For more information and to register as an ILF member, visit: www.ilf.org or email info@italianlanguagefoundation.org.

Italian Language Students Journal Submissions—Deadline Soon!
The John D. Calandra Italian American Institute, in Queens, N.Y., is coordinating the 10th anniversary edition of Il Giornalino – The Italian Journal, which highlights the writing and creativity of college and high school students enrolled in Italian language classes. Students are asked to send samples of their original writing (essay, poetry, fiction, non-fiction, etc.) of 1,000 words or less. Include all contact information plus name of school and Italian teacher. Entries must be submitted via e-mail to joseph.grosso@qc.cuny.edu and received by April 11. For more information, contact Joseph Grosso at 718-997-5769 or joseph.grosso@qc.cuny.edu.



Cooking with Nonna — Sorrento Tour
Now that Spring has finally arrived, kill the winter blues by registering for Rossella Rago's "Sorrento with Rossella" Culinary Tour in Sorrento, Italy. From Aug. 30 to Sept 6, 2014, you will indulge in the traditional masterpiece dishes of Campania, made with the highest quality local and seasonal ingredients. Accommodations will be provided by Divine Amalfi Villas. Don't wait to book your tour because spots are limited! For more information, visit www.cookingwithnonna.com.

Celebrity Fight Night In Italia 2014

Maybe you've heard about one of the nation's elite annual charity events, the star-studded, power-packed evening called Celebrity Fight Night that has raised over its 19-year history $87 million that goes to many charities, though primarily to the Muhammad Ali Parkinson Center at Barrow Neurological Institute. Well, it's celebrating its 20th anniversary on April 12, at the JW Marriott Desert Ridge Resort & Spa, in Phoenix, Ariz. For more information, www.celebrityfightnight.org.
But wait! This year, this mega fundraiser is raising the stakes even more with a special, once-in-a-lifetime opportunity: Celebrity Fight Night in Italia 2014!
For the first-ever Celebrity Fight Night outside of Phoenix, Ariz., you will fly to Florence, Italy, on a privately-chartered Boeing 767 jumbo jet (all first-class seating), and spend four days with legendary tenor Andrea Bocelli, who will take you to the most magical places around the city, and host you at his home for a night of star-studded entertainment! You'll stay in a five-star Florence hotel, enjoy an exclusive fashion afternoon, dine at one of the most historical palaces in Tuscany, visit the beautiful coastal resort town of Forte dei Marmi, and take in the stars at the Gala at the historical, grandiose Salone dei Cinquecento at the Palazzo Vecchio! And that's just a sampling of the itinerary!
Celebrity Fight Night in Italia, with Andrea Bocelli and Friends, takes place September 3–8, 2014. The donation for this unforgettable trip is $50,000 per person (with $37,000 tax deductible). Proceeds support the Muhammad Ali Parkinson Center and the Andrea Bocelli Foundation. Call Sean Currie at 602-956-1121 for details or visit www.celebrityfightnight.org.

D'Addario Performance Series at Carnegie Hall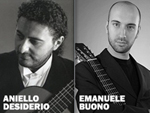 Renowned guitar virtuosos Aniello Desiderio and Emmanuele Buono will perform a concert at Carnegie Hall's Weill Hall in New York City on April 24 at 8 p.m. The Italian guitarists have won several international awards. This concert is presented by the D'Addario Foundation. Tickets are $25 and can be purchased online: http://bit.ly/O8SfWk

Tune in!
Listen to Bel Paese Internet Radio, a program for Italian American communities across the United States and in Canada! The program runs from 8 a.m. to 11 p.m. daily and features Italian music, sports and community news. It's easy, visit www.tuneintoItaly.com on your computer, mobile device, iPad or internet radio.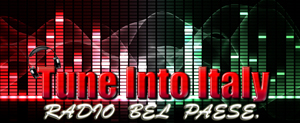 Italian Classes at Casa Belvedere — Staten Island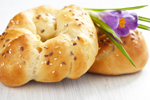 Learn how to bake traditional Italian favorites for Easter in this timely class offered in Casa Belvedere's Cucina Colavita. Menu items include grain pie, pizza rustica, cassata and Easter bread. $120 per person; space is limited! For more information and to register, visit
www.casa-belvedere.org
, call 718-273-7660 or e-mail
info@casa-belvedere.org
.
Michelangelo Screenwriting Workshops in Italy
Thinking about a writing vacation? Michelangelo Screenwriting invites you to bring your story to life in an idyllic Italian setting. Choose from Rewrite Intensive with Professor Paul Chitlik (UCLA, Loyola Marymount) in a villa near Cortona or Writer's Room Retreat with Ben Blacker ("Supernatural," "Thrilling Adventure Hour") in the hill town of Orvieto. To make your days off from writing even more memorable, they've partnered with Discovering Umbria to offer half-day and full-day wine and olive-oil tasting trips around Orvieto. Space is limited; sign up today! Visit
www.MichelangeloScreenwriting.com
.

Turn on Italics TV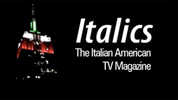 For monthly cable-TV programming for the Italian American community, tune in to Italics, the Italian American television magazine, produced by The John D. Calandra Italian American Institute at Queens College in New York and hosted by Anthony J. Tamburri, dean of The Calandra Institute. Check your local New York and New York State cable-TV listings for Italics, or find it on
CUNY-TV website
, on demand on the
YouTube channel
, and
Facebook
.
Recoup—Shopping for Your Cause!
Raise funds supporting NIAF's mission while shopping for great deals! All you have to do is register (for free) at Recoup, choose your city for location-specific deals, and then go shopping by the type of deal you want. And each time you purchase something, a portion of the proceeds goes to NIAF. It's like Groupon and Living Social, except while helping yourself, you're also helping your charitable cause. Get started at
www.recoup.com/shop/org/NIAF
.

Read Diplomatic Courier

The Diplomatic Courier's new March/April print edition focuses on Girls and Women's Economic Empowerment, in celebration of International Women's Day 2014. Diplomatic Courier will celebrate International Women's Day (March 8) and Women's History Month with a delegation of women leaders from countries undergoing conflict, and post conflict countries, who have demonstrated their commitment to advancing the mission of increasing women's political representation in decision making and promoting democratic governance in their communities and countries. For more information, visit
www.diplomaticourier.com
.
Auguri
| | |
| --- | --- |
| | Congratulations to NIAF member Gina F. Rubel, President and CEO of Furia Rubel Communications, who has been reappointed as chair of the Bar-News Media Committee and co-chair of the Law Practice Management Committee of the Philadelphia Bar Association for 2014. Rubel has been a member of the bar association since 1994 and recently completed a three-year term on the Board of Governors. |
| | Congratulations to NIAF member Linda LaMura McFadden on the publication of her new novel "Dawn in a Timid Sky" (CreateSpace; $21.95). In this romantic drama, the author of "Where's Sylvia?: The Story of an American Child Lost in Nazi Germany," crafts an epic saga that spans two centuries and two continents, telling the story of the di Martini family from the Risorgimento and the American Civil War to the present. The book is available at Amazon.com and other bookstores. |

Join NIAF Today!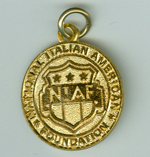 Time to embrace your family heritage and support the Italian American community? NIAF's core mission is to preserve Italian American heritage, to strengthen the ties that bind the United States and Italy, and to support, through scholarships, grants and other programs the education of new generations of Italian Americans. By joining, you not only will help us fulfill that mission but you'll also enjoy many new member benefits, including:
Opportunities to network with prominent political and business leaders
Cultural and Educational events
Access to NIAF's member-only website pages (coming soon)
Annual subscription to NIAF's Ambassador magazine
Discounts on NIAF merchandise
Great money-saving deals through NIAF's partners, and much more!
To learn more about NIAF and its exciting new benefits, visit www.niaf.org/membership.
Welcome To The September 2014 Region Of Honor Tour—A Journey To Campania
Sept 3-14, 2014 — Limited Availability — 10 Days / 8 Nights
Give your family the gift of heritage! Rome, Naples, Pompeii, Capri, Paestum and Sorrento! Includes an optional day of genealogy research.
Join NIAF and Perillo Tours on a once-in-a-lifetime trip to the 2014 Region of Honor—Campania. Enjoy the region's dramatic highlights, including history, culture and cuisine. Exclusive insiders access for NIAF members. Optional excursion from Sorrento to trace your heritage and visit your family's hometown.
Land Price—$3,599 per person; Single supplement—$699. Air rates available from most gateways. For trip information and registration, visit: www.perillotours.com/groups/niaf/
Visit us at wwww.perillogroups.com; email at groups@perillotours.com; or call 855-PT-GROUP (1-855-784-7687) for additional information.
Can't join us on our journey? For NIAF Members Only, Book any Perillo Tours or www.ItalyVacations.com program (a $2,500 value per couple) and receive $100 per person. Promo Code: NIAF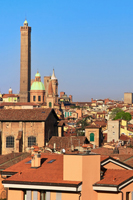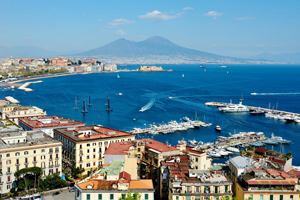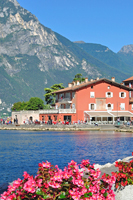 Support Our Sponsors
My Italian Family
Photographs, artifacts, answers—imagine completing a vivid story of your Italian ancestry. My Italian Family was founded in 1999 to help anyone of Italian origin learn more about their roots and even reconnect with living relatives. We have more than 20 professional researchers onsite in Italy, ready to travel to your ancestral town for research at town halls and parish churches, scouring historical records going as far back as the 1600s.
If you plan to travel to Italy and want to visit your ancestral town, you can meet one of our onsite researchers for personal help reconnecting with your roots.
For those who need assistance with their Italian Dual Citizenship application, we offer telephone consultations, research of individual documents and translation services. Assistance with applications from start to finish is available on demand.
Since 2007, NIAF members have benefitted from a 10% discount on all our services. Call us at 1-888-472-0171 or visit us at www.myitalianfamily.com.
___________________________________________________________________
Ville in Italia
Ville in Italia is the villa rental specialist for vacations in Italy since 1996, offering more than 500 prestigious villas and apartments located all over Italy: Amalfi Coast, Italian Lake District, Venice, Tuscany, Umbria, Apulia, Basilicata, Sicily and more.
The accommodation offered by Ville in Italia is distinguished by highly diversified proposals that are able to satisfy every market segment according to the target typology and level of service required.
Discover more on www.villeinitalia.com.
We are pleased to assign NIAF members a Preferential Code that represents a 10% discount on all Ville in Italia vacations. It is also valid for special offers.
To request the code, please contact Katie Rictor at 202-939-3122 or email krictor@niaf.org. For further information, please contact us at booking@villeinitalia.com
___________________________________________________________________
Alitalia

ALITALIA'S MAGNIFICA SUMMER SALE FARES
Travel in style this summer with Alitalia's business class fares starting at $3005 round-trip! To take advantage of this special offer; tickets must be purchased by July 02, 2014.
Magnifica, Alitalia's Business Class cabin on intercontinental routes, delivers maximum comfort and a sophisticated travel experience. Flying in Magnifica, means traveling in elegance. Magnifica seats on the newly reconfigured B777 as well as the A330 aircraft convert to fully-flat beds, which recline to 180 degrees, and offer in-seat work and entertainment options. The cabin configuration offers travelers all-aisle seating. Service in Magnifica on all aircraft includes award-winning menus featuring regional Italian cuisine, linens designed by Italian luxury brand Frette, tableware designed by Richard Ginori, and an amenity kit with personal care items created by Salvatore Ferragamo.
To see the Magnifica offers, visit http://bit.ly/1pzZumg.
___________________________________________________________________
Friends of Florence
Photo courtesy of Antonio Quattrone
Friends of Florence was founded in 1998 as a U.S.-based 501(c)3 non-profit foundation. Since then, we have restored and made available to the public, in some cases for the first time in centuries, notable treasures including all the marble statues of the Loggia dei Lanzi, the Uffizi's Sala della Niobe, and the Medici's original Tribune. On the occasion of the 500th anniversary of Michelangelo's David, we provided funding for the diagnostic analysis and continue to fund the monitoring and maintenance programs for both the David and Michelangelo's Prisoners.
We also organize education and travel programs to Florence twice a year, with expertly-guided visits to private collections and museums, working laboratories, and stunning palaces and gardens where our guests enjoy intimate events hosted by the owners. We invite you to visit our website, www.friendsofflorence.org, to learn more.
___________________________________________________________________
How to Reach 57,000 Italophile Readers?
Sponsor an upcoming edition of NIAF's monthly e-Newsletter. For more information, contact Don Oldenburg at don@niaf.org.
NIAF e-Newsletter compiled and edited
by Colleen Seidel
enews@niaf.org