Corporate Sponsorships
NIAF corporate sponsorships are for-profit businesses, organizations, foundations or groups that join in an ongoing relationship to provide programming, benefits or services to our membership reflecting and supporting NIAF's mission. This is a formal agreement that mutually serves the interests of both NIAF and the corporate sponsor.
For more information, contact Alex Benedetto at abenedetto@niaf.org or call 202-939-3117.
---
Babbel – www.babbel.com
Learn Italian with Babbel, the online app that's helped millions speak with confidence. Babbel makes learning languages fun, easy and accessible to everyone. Developed by language experts, Babbel gets you speaking real-life conversations from your very first lesson, and the revolutionary 15-minute bite-sized lessons fit seamlessly into your schedule.
Founded in 2007, Babbel offers 14 languages–including Italian, Spanish, and French–and is proud to also have served millions of users from Italy, one of its largest markets.
---

ByItaly – Nonna Approved – www.byitaly.com
ByItaly is an online store based in Perugia which brings authentic Italian quality food and wine to customers all over the world. Founded in 2012, ByItaly started as an enterprise of a small group of friends and has now grown into an online marketplace, delivering more than 1000 products internationally. Thanks to ByItaly, small producers are able to reach markets that have been out of range and customers can get Italian delicacies delivered to their doorstep that they could never find in their local supermarket. ByItaly believes in the strength of Italy and its local farmers and their excellent products. All the products are "Nonna approved"- by 80-year old Nonna Anna, the grandmother of one of the founders of ByItaly.
---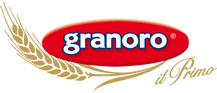 Granoro – www.granoro.it/en
Granoro is a pasta and specialty Italian products company based out of Puglia, Italy. Founded in 1967, Granoro continues in the footsteps of its founder, Attilio Mastromauro, and his family, who have been making pasta since before World War I. Of the more than 150 different types of pasta produced by Granoro, all is produced with the highest quality durum wheat semolina, which has been carefully selected and tested in order to provide customers with the excellence they expect from a true Italian pasta company. Granoro believes in the value of history and tradition when it comes to its products, and is committed to prolonging the health of families worldwide through the food they provide for your dinner tables.
---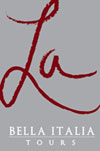 La Bella Italia Tours
www.LaBellaItaliaTours.com
La Bella Italia Tours is a boutique travel company that offers unique, off-the-beaten-path itineraries to Italy for escorted group travel and custom private travel for groups of friends, couples and families. Whatever your travel needs to Italy are, let La Bella Italia Tours plan your experience and take you there.
---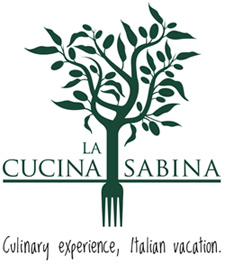 La Cucina Sabina – www.lacucinasabina.com
La Cucina Sabina offers a six day cooking vacation in the tranquil Sabine Hills of Italy, which combines cooking lessons, food, culture, fun and friendships into a vacation of a lifetime.
Lodging and all meals, including wine pairings, are provided during your stay as well as culinary and cultural excursions. Cooking will focus on authentic Italian cuisine, regional recipes using only the freshest, seasonal and authentic farm-to-table ingredients.
Lessons will include antipasto (appetizers), pastas, vegetarian dishes, meat and seafood dishes, cooking pizza on our outdoor oven, dolci (desserts), gelato, and more. Excursions provide access to exclusive venues such as private roof top apartments for dinner, lunch with winery owners, tour of Tivoli garden with lunch, olive oil tasting and private castle tour with wine reception.
Each of the 8 bedrooms in the La Cucina Sabina villa has its own spacious en-suite bathroom and shower. Transfers are provided to and from Rome Airports and the main train stations to the villa in Sabina, just minutes north of Rome.
---

Moneta Cookware – www.moneta-cookware.com

Since 1875, Italian cookware brand Moneta has been part of the everyday lives of generations of families, becoming a symbol of Italian excellence in the kitchen. Moneta offers a wide assortment of cookware, with various designs, styles and finishes in both non-stick and ceramic coatings in order to meet consumers' needs and preferences. Their distinctive approach builds its foundation in advanced technologies, user-friendliness and Italian style. In July of 2015, Alluflon/Moneta teamed up with Range Kleen Manufacturing to make Moneta readily available to the U.S. market, aiming to deliver quality, value innovation and a heritage of caring to the U.S. consumer.
---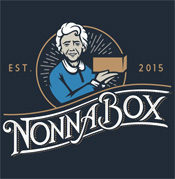 Nonna Box – www.nonnabox.com
Travel to Italy via your kitchen with a subscription to Nonna Box! Each month, you'll receive a box that features a different Italian region and six of its traditional imported products from producers of that region. In showcasing each part of Italy, Nonna Box brings foodies closer to the country via its flavors, gastronomical history, and the monthly story of a regionally local Italian nonna and her favorite traditional recipes.
At Nonna Box, they believe there is so much more to Italian food than just preparing a dish of pasta. There's the uniqueness of each region's gastronomy; the history and tradition behind the food, its production and preparation; and of course that personal culinary touch passed down through locals' stories and recipes. It is Nonna Box's mission to bring these elements together, making it possible for each of us to experience the essence and variety of Italian cuisine while at our very own dinner tables.
---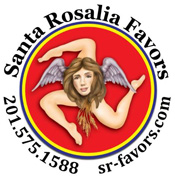 Santa Rosalia Favors – www.sr-favors.com 
With thousands of favors to choose from, Santa Rosalia Favors has become the favor company of choice for countless events across the United States. Specializing in custom, handmade Bomboniere, that date back centuries to Italy, Santa Rosalia Favors strive to ensure that their products remain true to original tradition. With favors that can match any theme and budget, and exceptional personalized service, they will help to make your special day as stress free as possible. Some of their most popular items include: Picture Frames, Wine Stoppers, Compact Mirrors, Murano Glass, Candles, Bottle Openers, Espresso Sets, Porcelain & Ceramic, and Religious Favors. It truly is Santa Rosalia Favors' pleasure to share life's special moments with their customers, and they look forward to helping you out on your next occasion.
---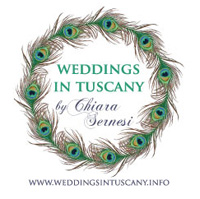 Weddings in Tuscany – www.weddingsintuscany.info

Weddings in Tuscany by Chiara Sernesi is a boutique event-planning studio that creates one-of-a-kind celebratory experiences for discerning individuals and companies.
Weddings in Tuscany's sensibility to individual needs and great attention to detail ensure impeccable personalized service. Discretion and confidentiality underscore their commitment to professional excellence. As flexible as they are precise, Weddings in Tuscany focus on experience and innovation, not formula and routine, to make each event unique. Their ultimate goal is to help their clients fulfil their wishes and dreams.
This is why we take a limited number of events every year to ensure the highest level of service and integrity in each event. You deserve to simply show up on the day and have nothing else to worry about besides marrying your best friend and having the time of your life!
Principal event planner and owner Chiara Sernesi, and her team, are dedicated to creating unforgettable wedding celebrations, corporate functions and special events for those who desire a destination with the kind of charm that only Tuscany can offer.
Affiliates
Non-profit membership organizations that share a vision and mission similar to ours have the opportunity to become an official NIAF affiliate and join NIAF's family of Italian American organizations. NIAF will work directly with your organization providing dual membership, networking, special access and opportunities—without jeopardizing your group's identity. Our goal is to strengthen the ties and build unity in the Italian American community nationwide. For more information, contact Alex Benedetto at abenedetto@niaf.org or call 202-939-3117.
---

Il Circolo (Palm Beach, FL)
www.ilcircoloflorida.org
In January 1976, Il Circolo, The Italian Cultural Society of the Palm Beaches was born. The founders chose the name Il Circolo, which literally means "the circle." This expression was originally used during the Italian Renaissance to indicate an organization of scholars who gathered to cultivate the arts and literature. Il Circolo was incorporated as a nonprofit organization on April 6, 1977, and has sponsored numerous cultural and social events, directed and organized under the guidance of seven successive presidents. Italian culture is part of the mosaic of our daily lives, influencing our vision of art, beauty, fashion, design, architecture, cuisine, nature, language, poetry, philosophy, thought, opera, and music. Since the beginning, annual scholarships have been given to qualified students to study in Italy. In addition, Il Circolo has been a major supporter of Florida Atlantic University's Italian Studies Program. It has also contributed to a program related to Italian usage in the Arts at Palm Beach Atlantic University.
---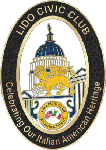 Lido Civic Club (Washington, DC)
www.lidoclub.org
The Lido Civic Club of Washington, DC was established in 1929 with the primary goal of assisting recent Italian emigrants become assimilated into the ways of American business. As Italian Americans in the Washington area have become more successful and affluent the goals of the Club have shifted towards more civic minded activities that help not only Italian Americans but the Washington Metropolitan area in general. For over 86 years the Club has brought together Washington area Italian American businessmen and professionals to enjoy not only their shared business interest but also their Italian American culture while volunteering in various philanthropic activities.
---
Northern Ohio Italian American Foundation (Cleveland, OH)
www.noiafoundation.com
The Foundation's mission is to preserve and enhance our Italian culture and history; to develop unity and goodwill in our community and to support initiatives associated with the perpetuation of the Italian American heritage, culture, ideals and values. They work with business and political leaders to strengthen cultural and economic ties. They strive to educate and preserve the Italian heritage and cultural traditions. They are committed to record and preserve the contributions of the Italian heritage and culture to our society. The association seeks through its newsletter, educational programs, social activities, projects, and outreach efforts to enhance, highlight, and extend Italian history, heritage and culture.
---

The Abruzzo and Molise Heritage Society (Washington, DC)
www.abruzzomoliseheritagesociety.org
Founded in 2000 The Abruzzo and Molise Heritage Society develops and promotes the cultural, social and educational heritage of the Italian regions Abruzzo and Molise and of Italy. The Society's members, at almost 300, also seek to increase the awareness of the contributions in the fields of the arts and sciences made for the benefit of the people of the United States and the world by Italians and Italian-Americans, especially those having roots in the regions of Abruzzo and Molise. Its goal is to promote unity and a common goal – preserving the Italian heritage.
---

The Italian American Club of Southern Nevada (Las Vegas, NV)
www.iacvegas.com
The Italian American Club of Southern Nevada is a non-profit social club that has been the hub of the Italian American community in Las Vegas for more than 50 years. Featuring a newly renovated restaurant and bar, the club always has something going on, including live musical performances, bocce tournaments and outreach events. Additionally the Club gives out a number of scholarships each year to deserving young Italian Americans, helping further the next generations of our heritage.